Confusing Photo Of Girl In The Ground Has People's Minds Melting
By Dave Basner
May 18, 2021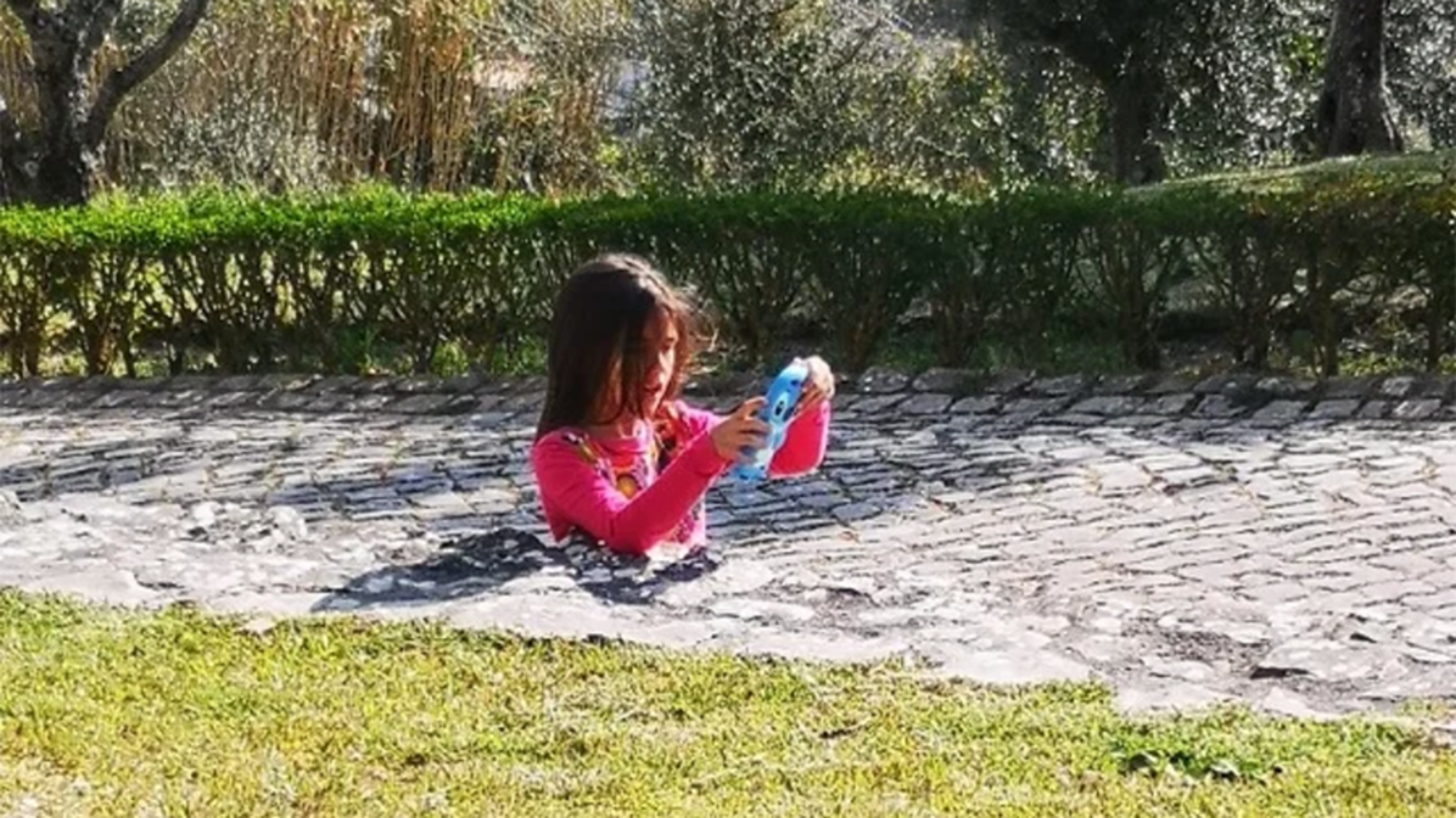 Most parents post pictures of their kids because the little ones are hitting a milestone like taking their first steps, or doing something adorable, and while a young girl in a photo going viral looks cute playing outside, that's not why everyone wants to see the pic. The real reason is because the girl's lower half seems to have been swallowed up by the stone pathway she is standing on.
The child's mom took the photo and was so confused by it that her husband decided to share it on Reddit. Before long, many commenters were complaining about how the photo was "melting" their brains.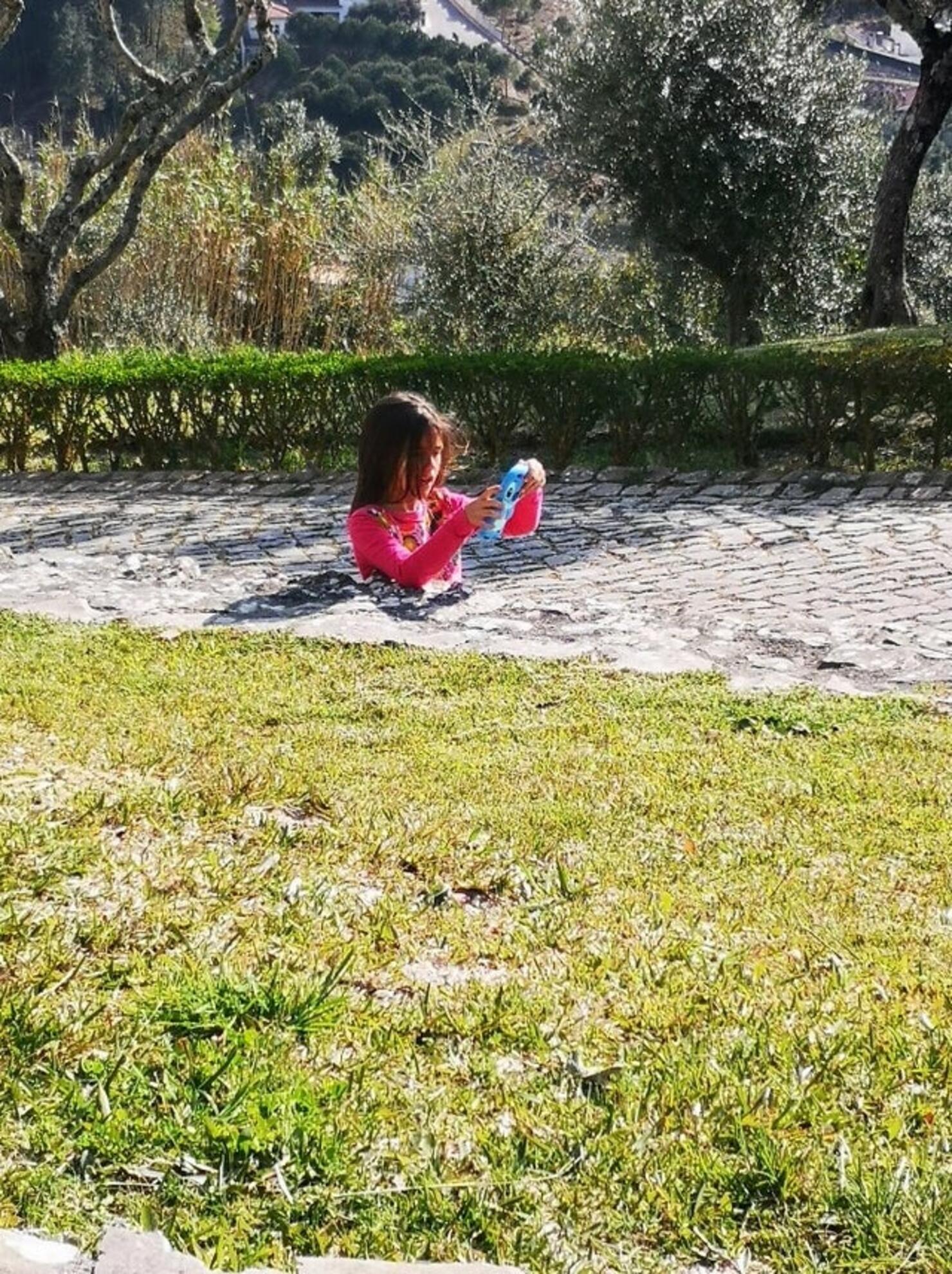 Of course, there is a reasonable explanation for what is going on in the shot. However, very few people were able to figure it out. One wrote, "I'll admit I had to come to the comments for this one and still struggled a bit," while another noted, "I am sick of seeing this because my brain can't work it out."
Someone suggested, "I thought she was just in a hole in the ground. The shadow would still be in the same place so that wouldn't really help if I didn't know any better." However the actual cause of the illusion is a stone wall that blends in with the stone path. The grassy area in the foreground is higher up and held back by the wall. Check out the version of the picture below which features some helpful shading that makes it easier to see what's going on.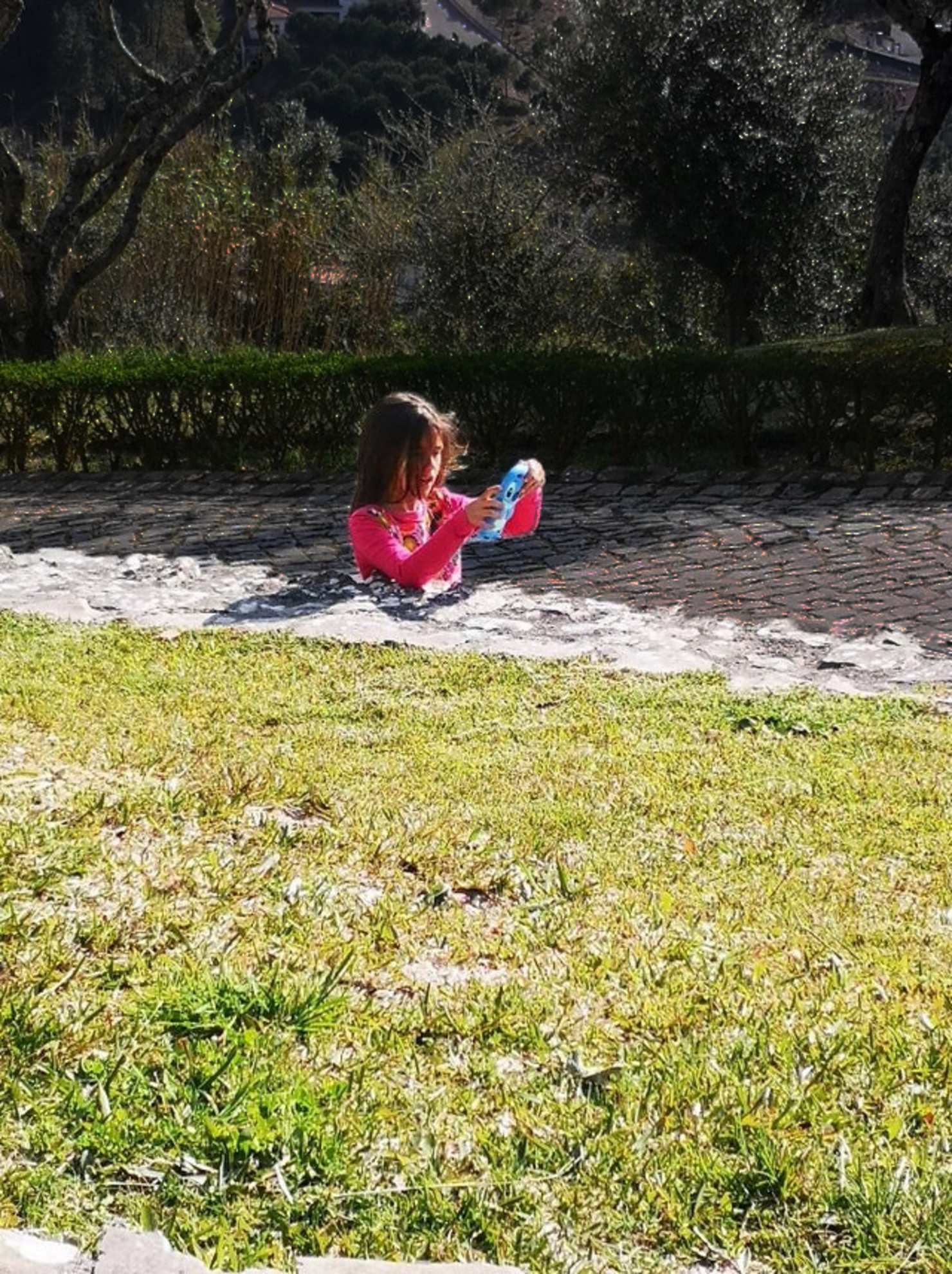 Once people were able to understand the photo more they were pretty grateful. One wrote, "Thank you! You have restored the laws to physics," and another said, "Thank you! Brain hurty," while someone else revealed, "Thank you! I looked so hard I got nauseous."
Photo: Reddit/MK24ever