Jayson Tatum Seems To Have New Coach Preference Amid Stevens' Promotion
By Jason Hall
June 2, 2021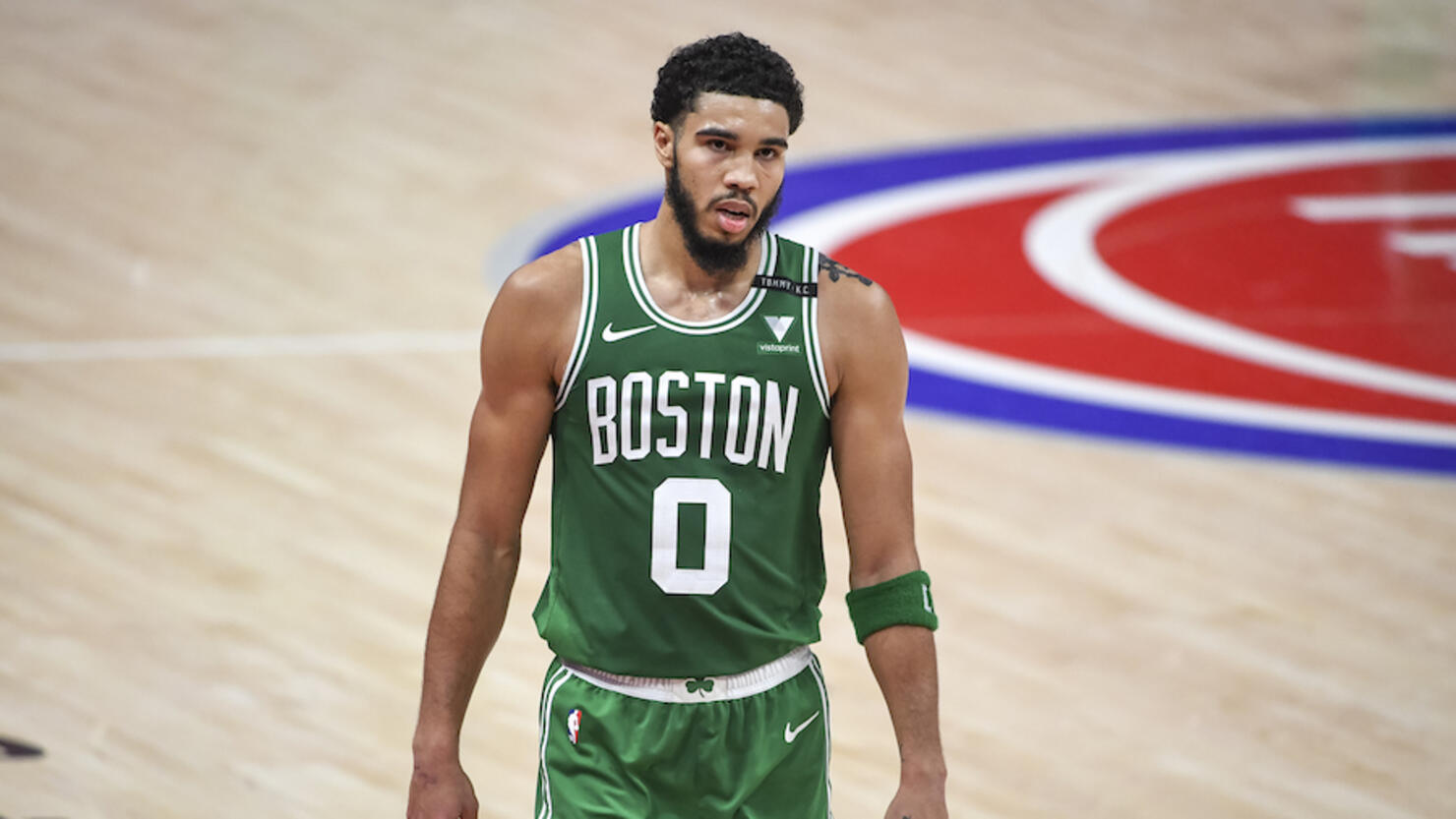 Jayson Tatum has seemingly endorsed Boston Celtics assistant coach and former swingman Evan Turner for the newly vacant head coaching position.
On Wednesday (June 2), Tatum quote-tweeted Turner's initial tweet of, "the rumors and speculations about me being the next head coach of the Boston Celtics are absolutely false!" with "Was hoping they would be true."
The interaction came shortly after longtime Celtics executive Danny Ainge stepped down from his position as president of basketball operations.
Head coach Brad Stevens was named as Ainge's replacement, leading to the coaching vacancy.
Yahoo Sports' Chris Haynes reports the Celtics are considering multiple candidates to replace Stevens as head coach amid the promotion including Los Angeles Lakers assistant Jason Kidd and former Atlanta Hawks coach Lloyd Pierce.
Ainge, 62, is credited for putting together the Celtics' last championship team, acquiring Kevin Garnett and Ray Allen via trade to play alongside franchise forward Paul Pierce -- known collectively as the "Big Three" -- during the 2007-08 season. The team saw an immediate turnaround, winning the title after two consecutive playoff absences and remaining a contender in the Eastern Conference for the majority of the next 13 seasons.
The former Celtics point guard is the third-longest-tenured active lead executive of an NBA franchise behind only Pat Riley of the Miami Heat (hired in 1995) and San Antonio Spurs head coach Gregg Popovich (1996).
Ainge joined the Celtics front office in 2003 as part of one of the initial moves made by owner Wyc Grousbeck after purchasing the franchise the previous fall. The former guard was hired mid-way through the Celtics' playoff series against the then-New Jersey Nets during the Eastern Conference semifinals, which also resulted in the Nets eliminating Boston.
Ainge spent the majority of his playing career with the Celtics after being selected at No. 31 overall in the 1981 NBA Draft. The former BYU standout spent the next eight seasons in Boston, which included winning two NBA championships in 1984 and 1986.
Tatum recorded 32 points, nine rebounds and five assists during the Celtics' 123-109 elimination loss to the Nets on Tuesday (June 1) night.
Photo: Getty Images