Devin Booker Scored 47 Points As Phoenix Suns End LA Lakers' Reign
By Ginny Reese
June 4, 2021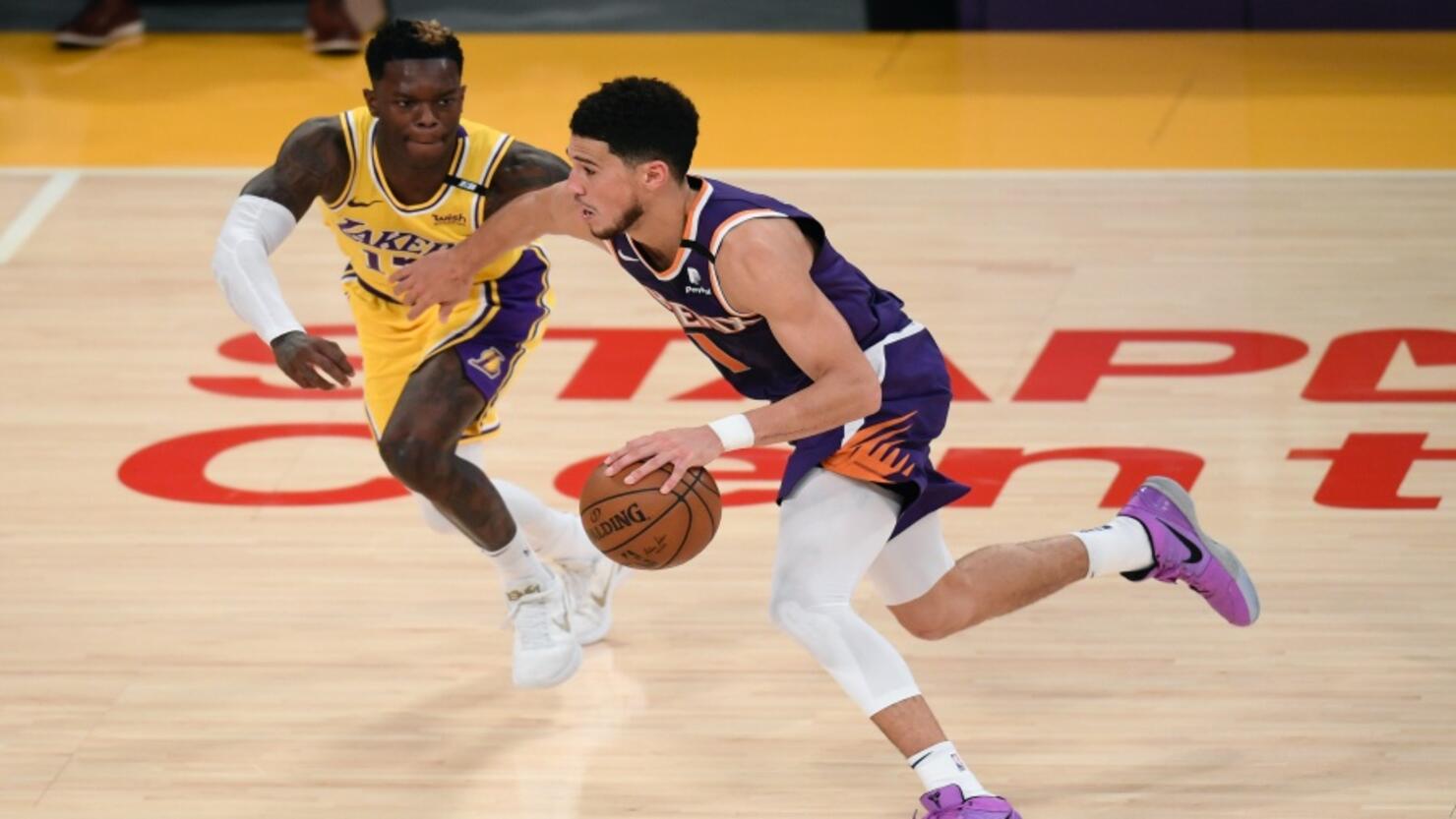 The Phoenix Suns will advance to the second round of the NBA Playoffs after a win win over the Los Angeles Lakers.
The Suns beat the Lakers in a matchup on Thursday 113-100. The team's win ended the reign of the defending champions, the Los Angeles Lakers.
The second-seeded Suns were considered the underdogs against the seventh-seeded LA Lakers.
Devin Booker was a superstar on the court, finishing with 47 points and 11 rebounds. LeBron James had 29 points, nine rebounds, and seven assists.
After the game, Booker got a signed jersey from his hero, LeBron James. James said:
"I love everything about D-Book. We've had numerous conversations in the past. When you want to be legendary in this game, you've got to continue to improve not only your game, but also as a man. All the conversations we've had, I can tell he's soaked them up an dis using them to his advantage."
The Lakers' Anthony Davis walked to the locker room just minutes into the first quarter due to a strained groin, reported ESPN. Davis said:
"I wanted to. Just the competitive nature in me to go out and help the team as best as I could. My body didn't agree."
Phoenix coach Monty Williams told Kenosha News:
"It certainly is cool to beat the defending champs, for sure. But you can only hold onto that for so long, and now you have to move towards another worthy opponent."
SUNS WIN!
SUNS WIN!
SUNS WIN!
SUNS WIN!
SUNS WIN!

This team is 𝐑𝐄𝐋𝐄𝐍𝐓𝐋𝐄𝐒𝐒.

— Phoenix Suns (@Suns) June 4, 2021
The Suns are set to play the Denver Nuggets on Monday, June 7th at 9:00 p.m.
Photo: Getty Images