Thomas Rhett Shares 'Wild' Way He Discovered Wife Lauren Was Pregnant
By Regina Star
June 5, 2021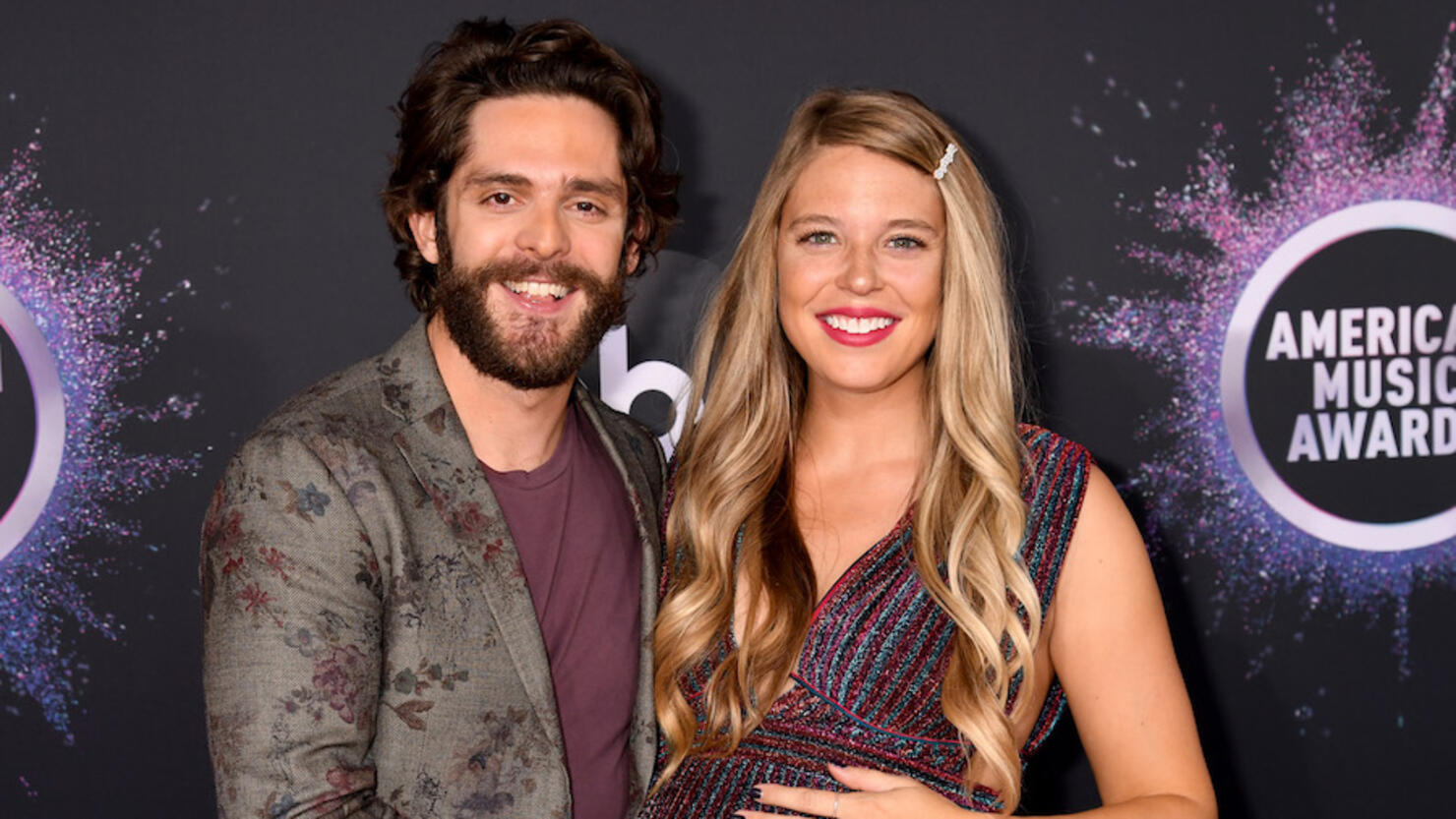 Thomas Rhett has a pretty "wild" story about how he learned he was going to be a dad again.
Speaking with PEOPLE, the 31-year-old musician recalled receiving the exciting news during a ski trip he took with wife Lauren Akins earlier this year.
"We were on a ski lift and my wife kept saying that she was just feeling nauseous and somehow I convinced her it was from her face being burnt," said Rhett. "I was like, 'Maybe it's just sun poisoning.' Or, 'Maybe it's this.' And she was like, 'I don't know, this feels kind of different.'"
Initially, the "Country Again" star said he'd joked about the possibility of Akins being pregnant. "She was like, 'There's no way I'm pregnant.' And I was like, 'Well, there's definitely a way,'" Rhett said with a laugh. "And we went and got a pregnancy test and literally within 15 seconds, there were two pink lines on the pregnancy test."
The country star "couldn't wait" to tell their family about their baby news. "It's just wild," he said. "We always wanted five kids, so we're just kind of working our way there."
"I feel like I've got the ropes down as to what that looks like, being a dad to a girl," Rhett continued. "So when I found out we were having a fourth, I was like, well, we've already got the clothes, I know how to do this, this is just round four of it," he says. "My girls are my whole world and there truly is nothing more special than being a dad of beautiful little girls and something that I take a lot of pride in. It's going to be a wild and chaotic next 25 years, but I'm ready to embrace it."
As fans know, the "Marry Me" star — who shares daughters Lennon Love, 14 months, Ada James, 3½, and Willa Gray, 5, with Akins — announced the couple will be welcoming a fourth baby girl to their brood back in May.
Photo: Getty Images