Portland Olympic Runner Reportedly Blamed Burrito For Failed Drug Test
By Zuri Anderson
June 18, 2021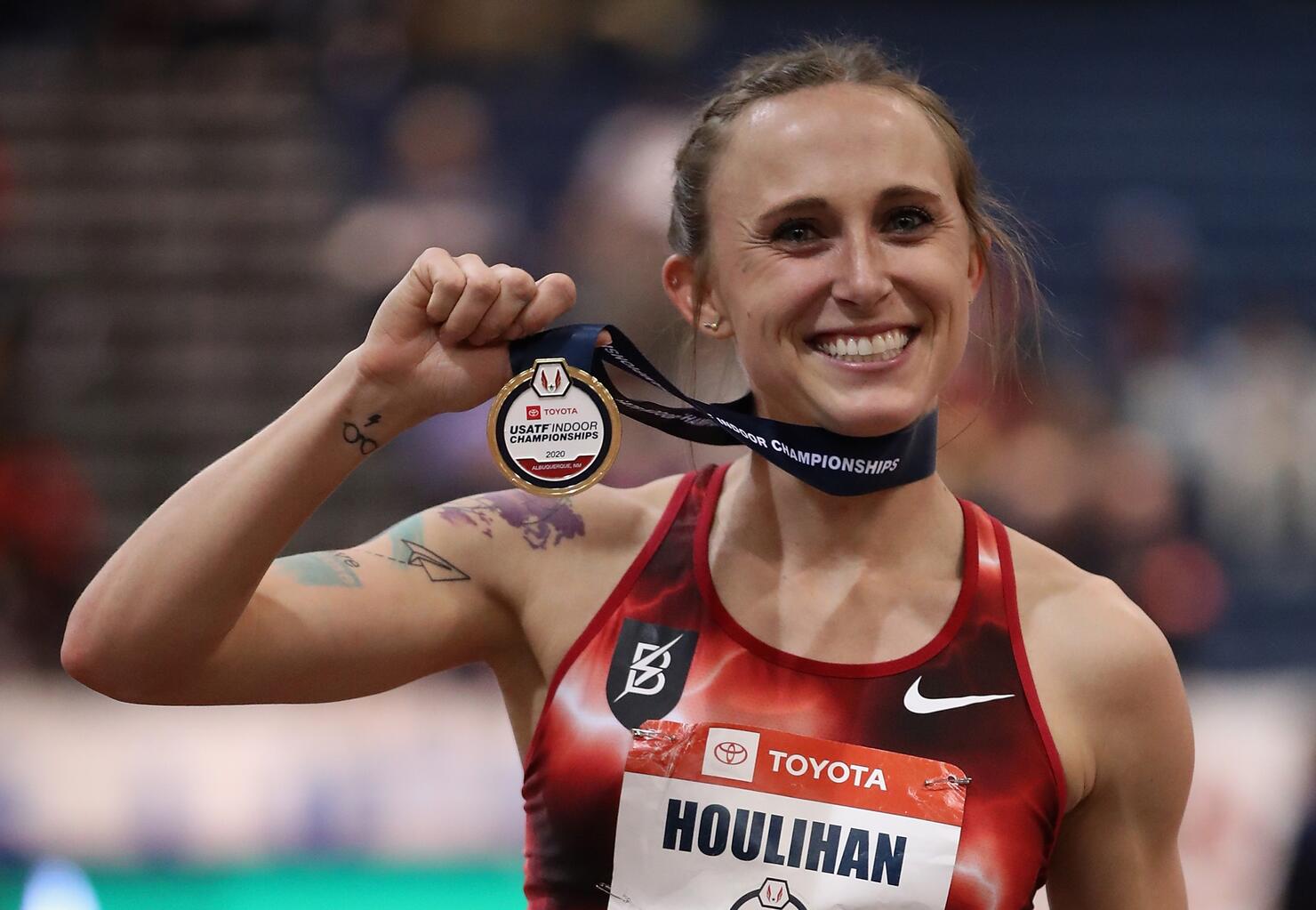 Shelby Houlihan poses with her medal after winning the Women's 3000 M during the 2020 Toyota USATF Indoor Championships on February 14, 2020, in Albuquerque, New Mexico.
Photo: Getty Images
A record-winning Olympic runner who was banned from competing claims she failed a drug test because she ate a burrito, according to KGW.
Shelby Houlihan, who lives in the Portland area, will not be allowed to run competitively until 2025, reporters learned. She was handed a four-year suspension in December 2020 after it showed she tested positive for nandrolone, a banned steroid.
Come Monday (June 14), Houlihan, 28, went to Instagram to break her silence on her suspension. In the post, she claims she tested positive because she ate a pork burrito from a food cart near her home in Beaverton the day before the drug test.
Some studies say pork, specifically liver from uncastrated males, can trigger a false positive for nandrolone.
Paul J. Greene, Houlihan's lawyer, told the Wall Street Journal Wednesday (June 17) that the burrito she ordered was actually a carne asada, or beef, burrito. "They believe Houlihan was either given the wrong order or a burrito that included pork. They don't know for sure," he said.
While Houlihan claims the lab should've done more tests, Greene asserts the testing was done wrong. The International Court of Arbitration for Sport rejected both these allegations, adding that Houlihan "failed to prove the origin of the substance in her system, and failed to show that testing was improperly managed," reporters wrote.
Houlihan holds the U.S. records in the 1,500 and 5,000 meters. She competed at the 2016 Olympics in Rio de Janeiro and planned on going to the 2021 Tokyo Olympics.
"I want to be very clear. I have never taken any performance-enhancing substances," she wrote. "And that includes that of which I am being accused."