Man Caught Dumping Human Waste In Colorado High Mountain Stream
By Rebekah Gonzalez
June 22, 2021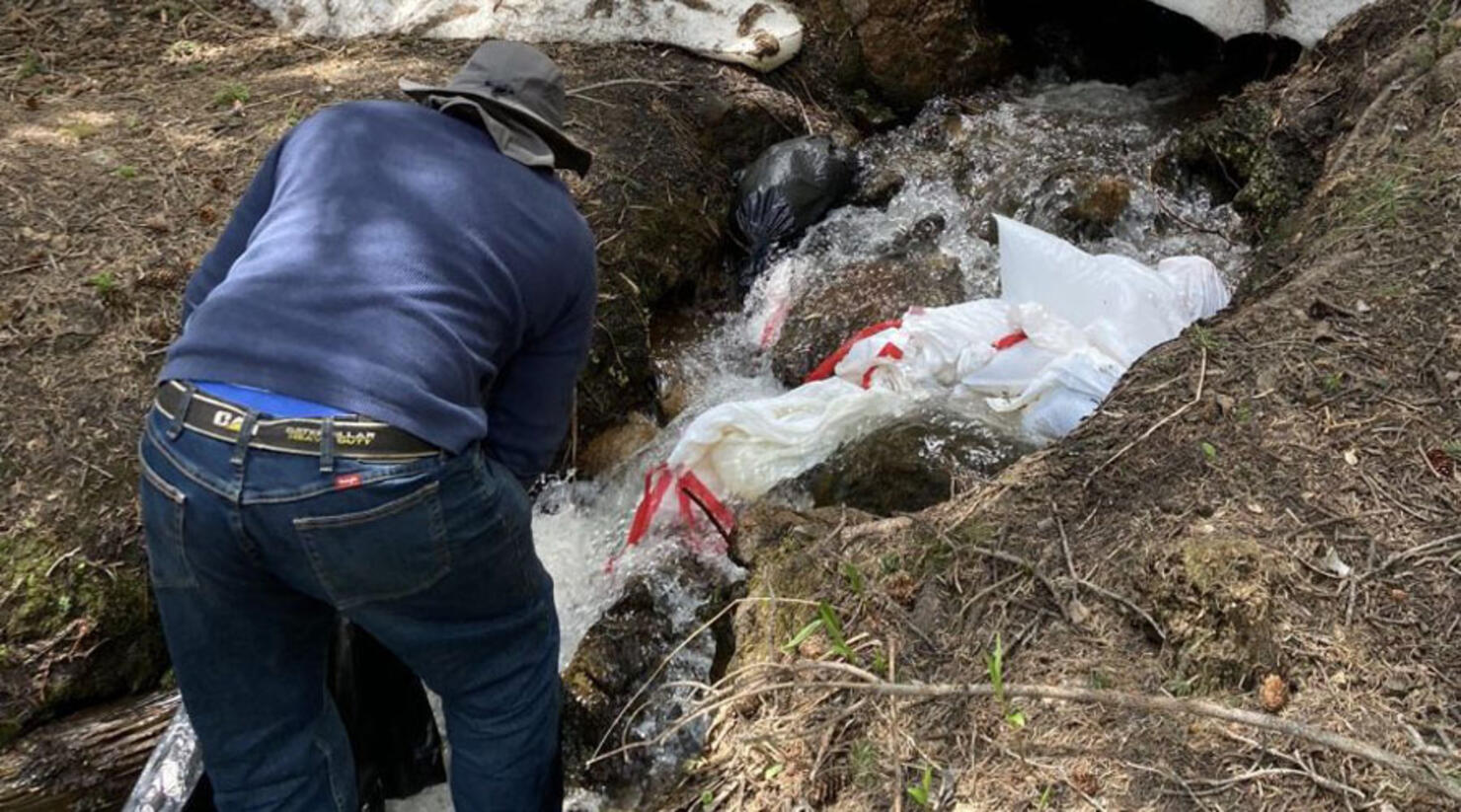 Photo: Colorado Parks and Wildlife
A man was caught dumping bags of garbage in Clear Creek County, reports FOX31.
According to Colorado Parks and Wildlife, the man was caught in the act by a wildlife officer who saw him taking bags of human waste from his camp latrine and dumping them into a high mountain stream.
The wildlife officer, Joe Nicholson supervised the man while he cleaned up his trash from the stream.
Officer Nicholson had a message to anyone thinking about littering in the wild: "If you're camping and recreating in Clear Creek County, natural landscapes and waters are NOT your toilet or your personal dump. Pack it in, pack it out."
The man has been charged with littering and received a court summons where the judge will decide his fine.
According to the National Conference of State Legislatures, littering in Colorado is a Class 2 petty offense. The first conviction can result in a fine anywhere between $20 and $500. A second conviction leads to a fine between $500 and $1,000 as well as a minimum of 16 hours of litter cleanup.
Colorado Parks and Wildlife's website states, "If everyone followed the rules, enforcement efforts would be unnecessary, but laws for some people are only effective to the extent they are enforced. Without law enforcement, effective wildlife management would not be possible. Without wildlife management, Colorado's abundant and diverse wildlife populations would not exist."