This Restaurant Has The Best Wings In Georgia
By Kelly Fisher
June 25, 2021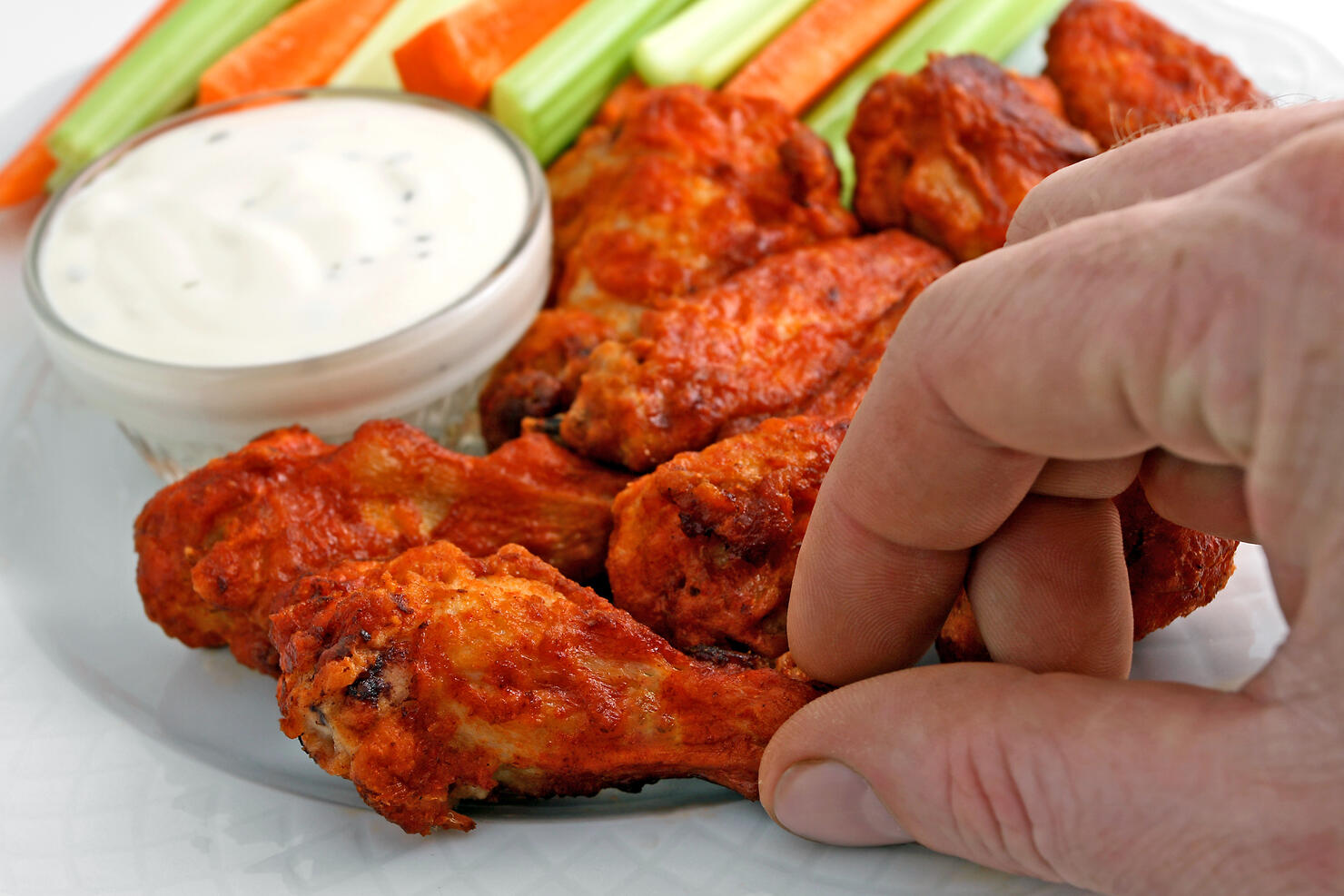 Everyone loves a good plate of wings, but some of them stand out among the rest.
That's why Esquire mapped out the best wing spot in every state.
Esquire "identified places on Yelp with a large number of reviews raving about wings, and then ranked those spots using a variety of factors (including total volume and ratings) to bring you the best of the best in your neck of the U.S.," the publication explains.
So, which wing spot is the best one in Georgia?
Esquire found that it's Treylor Park, located in Savannah.
Here's what Esquire says about it:
"Done with buffalo? How about PB&J wings? These babies are tossed in a peanut/pecan butter & peach jelly sauce. Crazy or crazy good? You be the judge."
Find out ore about Treylor Park here.
See the full list from Esquire here.
Alabama: Saw's Soul Kitchen, in Birmingham
Alaska: Moose's Tooth, in Anchorage
Arizona: Casanova Brothers, in Gilbert
Arkansas: Flying Saucer, in Little Rock
California: Big Al's Pizzeria, in Maywood
Colorado: Grillin' Wings & Things, in Lone Tree
Connecticut: Dew Drop Inn, in Derby
Delaware: Anthony's Coal Fired Pizza, in Pike Creek
Florida: Tikanis, in St. Petersburg
Georgia: Treylor Park, in Savannah
Hawaii: Jawaiian Ire Jerk Restaurant, in Honolulu
Idaho: Bittercreek Alehouse, in Boise
Illinois: Del Seoul, in Chicago
Indiana: Chatham Tap Restaurant & Pub, in Indianapolis
Iowa: The Salty Dog Bar & Grill, in Council Bluffs
Kansas: El Pollo Rey, in Kansas City
Kentucky: Mark's Feed Store, in Louisville
Louisiana: Blue Oak BBQ, in New Orleans
Maine: The Honey Paw, in Portland
Maryland: Full On Craft Eats & Drinks, in Rockville
Massachussetts: B.T.'s Smokehouse, in Sturbridge
Michigan: Detroit Wing Company, in Eastpointe
Minnesota: Doolittles Woodfire Grill, in Eagan
Mississippi: The Manship Wood Fired Kitchen, in Jackson
Missouri: Bogart's Smokehouse, in St. Louis
Montana: Desperado Sports Tavern, in Missoula
Nebraska: Oscar's, in Omaha
Nevada: Lucky Beaver Bar & Burger, in Stateline
New Hampshire: Wing-Itz, in Portsmouth
New Jersey: Peck Peck Korean Style Chicken, in Teaneck
New Mexico: Forghedaboudit Pizza, in Deming
New York: Dinosaur. Bar-B-Que, in Harlem
North Carolina: The Kill Devil Grill, in Kill Devil Kills
North Dakota: Parrot's Cay Tavern, in Grand Forks
Ohio: Midwest BBQ & Creamery, in Camp Dennison
Oklahoma: Whiskey Cake, in Oklahoma City
Oregon: Mama Chow's Kitchen, in Portland
Pennsylvania: Big Shot Bob's House of Wings, in Pittsburgh
Rhode Island: Boneheads Wings Bar, in West Warwick
South Carolina: Local Cue, in Greenville
South Dakota: The Ram & O'Hare's, in Brookings
Tennessee: Thunderbird, in Nashville
Texas: Wayne's Wings, in San Antonio
Utah: Bumblebee's BBQ & Grill, in Midvale
Vermont: Long Trail Brewing Company, in Bridgewater
Virginia: My Mama's Kitchen, in Norfolk
Washington: No Bones Beach Club, in Seattle
West Virginia: Pies & Pints, in Charleston
Wisconsin: Chicken Lips, in Sun Prairie
Wyoming: The Bird, in Jackson
Washington D.C.: KoChix, in Washington