Cardi B Reveals More Pregnancy Photos With Offset, Kulture
By Kelly Fisher
June 28, 2021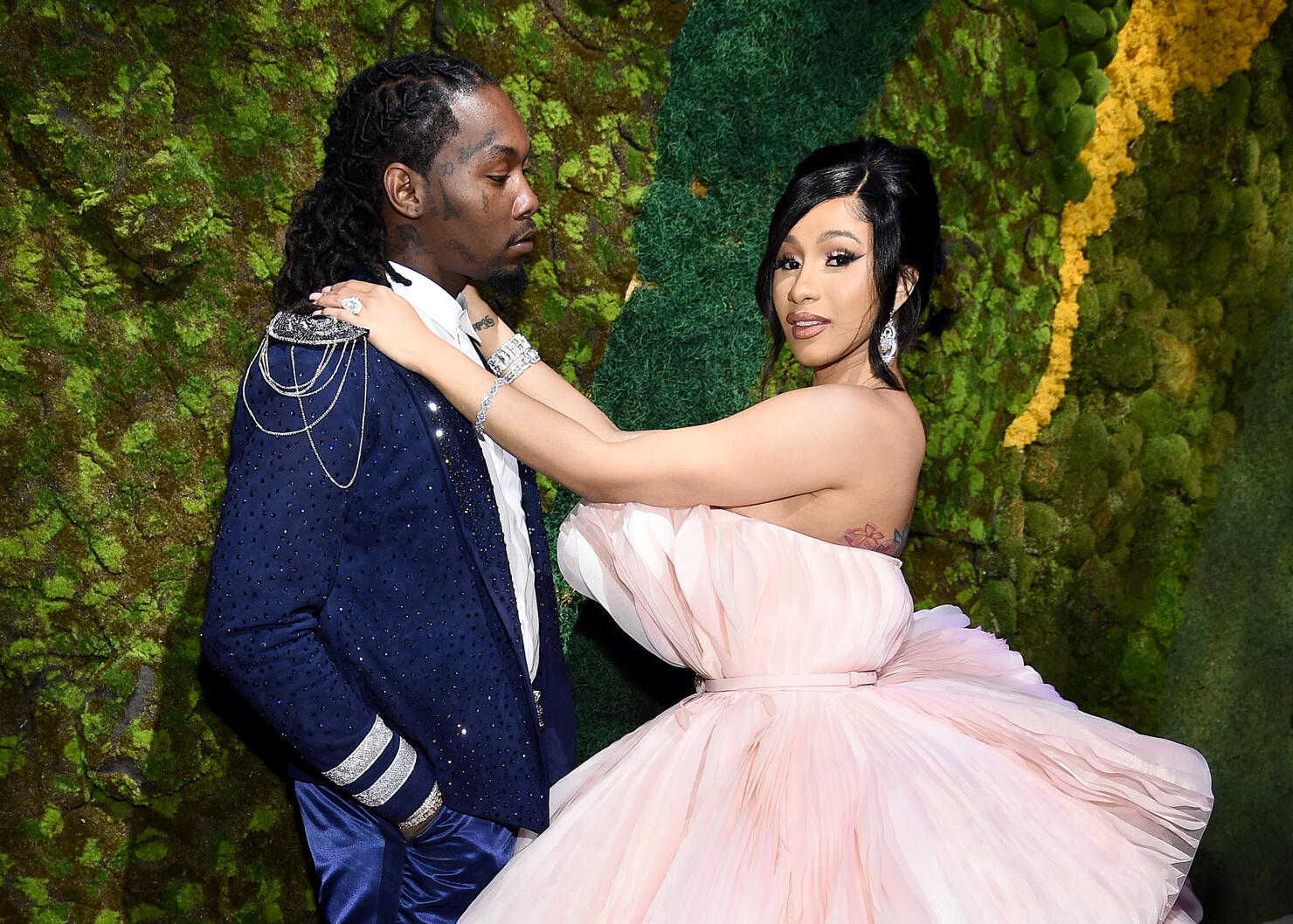 Cardi B shared a new batch of pregnancy photos on Instagram after revealing her pregnancy at the BET Awards on Sunday evening (June 27).
This is baby No. 2 for Cardi and Offset, making Kulture, 2, a big sister.
Cardi broke the major pregnancy news when she wore a rhinestone bodysuit highlighting her baby bump. She and Offset also took to Instagram to confirm the announcement following the awards-show performance.
"I just know these two will love each other soo much and argue soo much since they're 3 years apart...just like me and Henny," Cardi wrote Monday (June 28), captioning a photo with Kulture. "But one thing for sure is they'll have each other's back like no one else ever will."
She added, in another photo on Imstagram with Offset:
"We listened to each other, communicated, prayed and then God blessed us and our family with another little blessing. Our home feels so blissful and very busy…but we are ready and so happy!! Thank you soo much everyone for the congrats and well wishes."
During her first pregnancy in 2018, Cardi told Jimmy Kimmel that "the happiness that my baby brought me. I could do this over and over again."