Carly Pearce 'Hysterical' To Learn About Grand Ole Opry Induction
By Kelly Fisher
June 29, 2021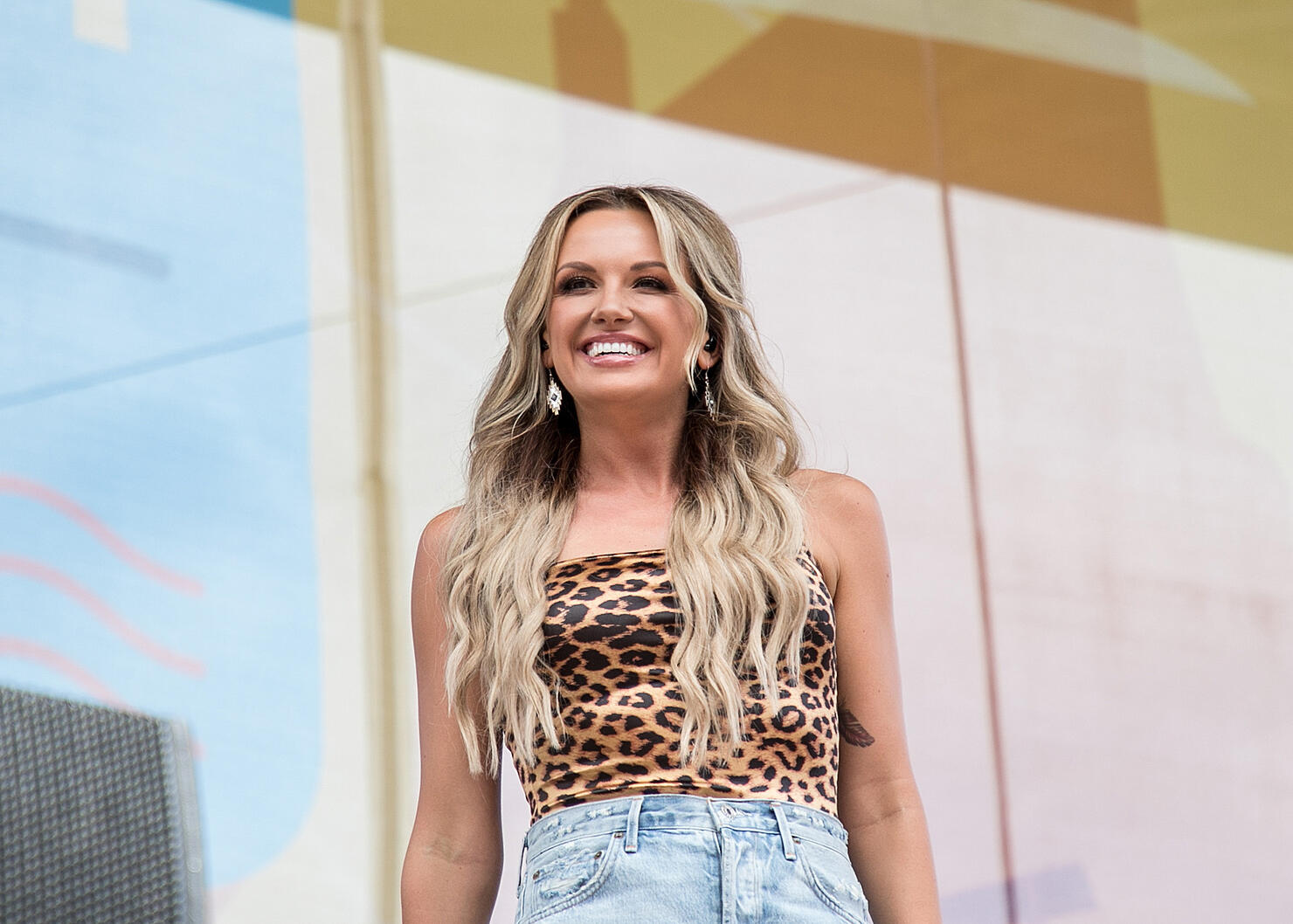 Carly Pearce dished on what it was like to hear from her idol, country icon Dolly Parton, that she would become the newest member of the Grand Ole Opry.
The Opry revealed the video of the sweet surprise last week.
It happened on June 17, when Pearce was reportedly called backstage at the Opry under the guise that she would be interviewed for a Dollywood promotional video. She recalled in the video that her first memory of Dollywood stretches back to when she was 5 years old (Parton added that Pearce began singing at Dollywood at age 16). Pearce was giddy enough when Parton appeared, let alone when she learned what the real surprise was.
Pearce, 31, has since dubbed it "the greatest day of my life…I heard (Parton's) high heels coming down the hall and I freaked out," she said, according to PEOPLE.
Pearce described herself as "hysterical" to learn that she'd become an official Opry member, and that the news was delivered personally by Parton, whom Pearce described as "the epitome of class and the epitome of a country queen."
The day after the surprise, the "Next Girl" singer gushed on Instagram that she's "worked & waited my whole life for that moment right there. What a dream last night was."
Pearce also confirmed she already has her dress picked out for her formal Opry induction, slated for the Opry stage on August 3.