Video Captures 'Fire Tornado' Forming During California Wildfire
By Rebekah Gonzalez
July 8, 2021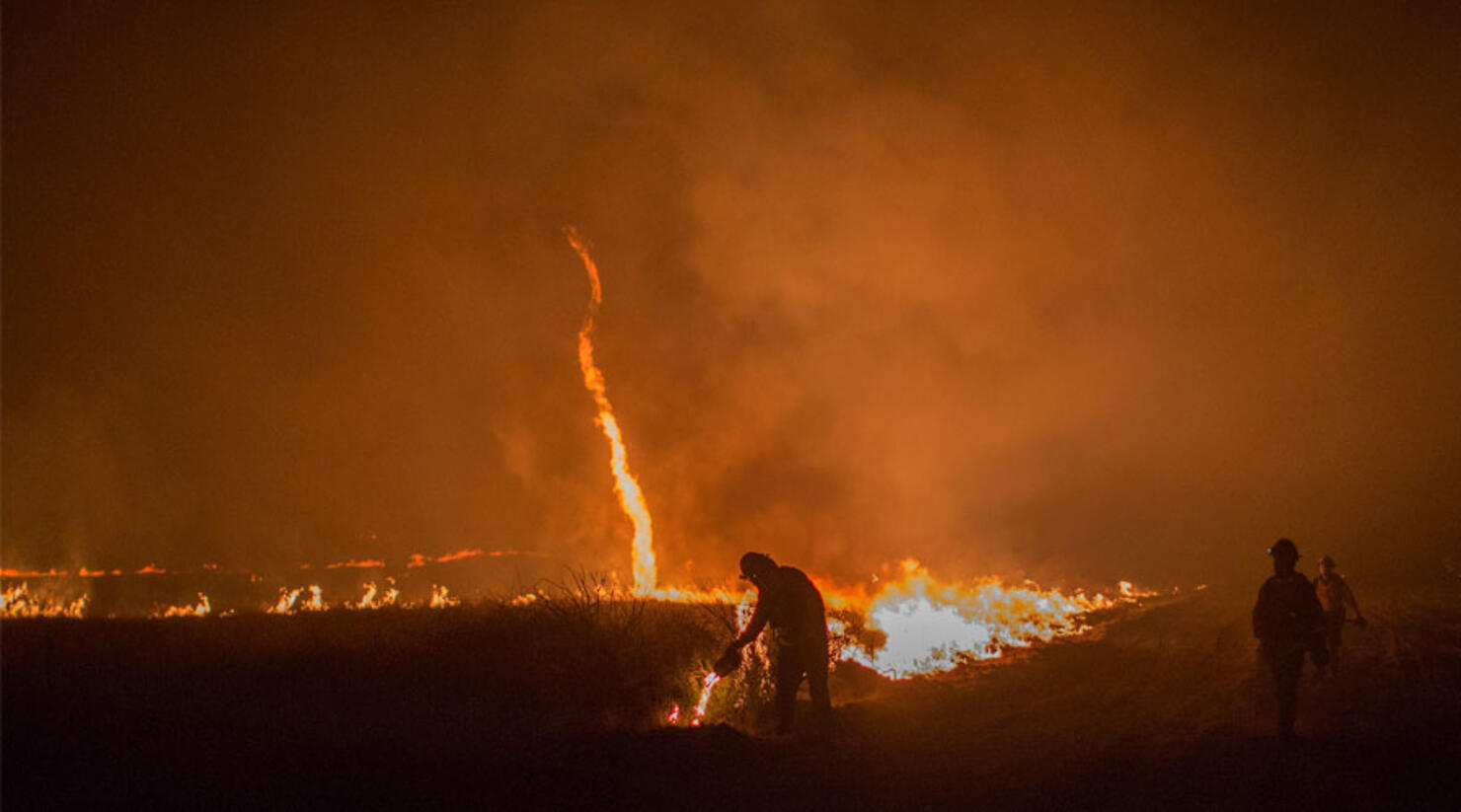 The National Weather Service shared a video that shows a strange phenomenon during Nothern California's Tennant Fire at the end of June.
On June 29, the U.S. Forest Service captured footage of a large column of fire and smoke spinning next to several bulldozers and trucks, which is known as a fire whirl or fire tornado.
A fire whirl is "a spinning vortex column of ascending hot air and gases rising from a fire and carrying aloft smoke, debris, and flame," according to the Forest Service.
Fire whirls vary in size and can be as small as a few inches or over 500 feet in diameter, reports KTLA5.
The fire whirl happened in the Tennant Fire. The wildfire broke out on June 28 near Mount Shasta in the Klamath National Forest.
As of Wednesday, July 7, the fire had burned 10,614 acres and was 71% contained. By Thursday, it was 81% contained, reports ABC10.
"Due to the improvement of weather conditions overnight, fire behavior is predicted to be limited to smoldering fuels within the perimeter of the Tennant Fire," states the latest incident report.