Small California Town Devastated By Wildfire For The Second Time
By Rebekah Gonzalez
July 14, 2021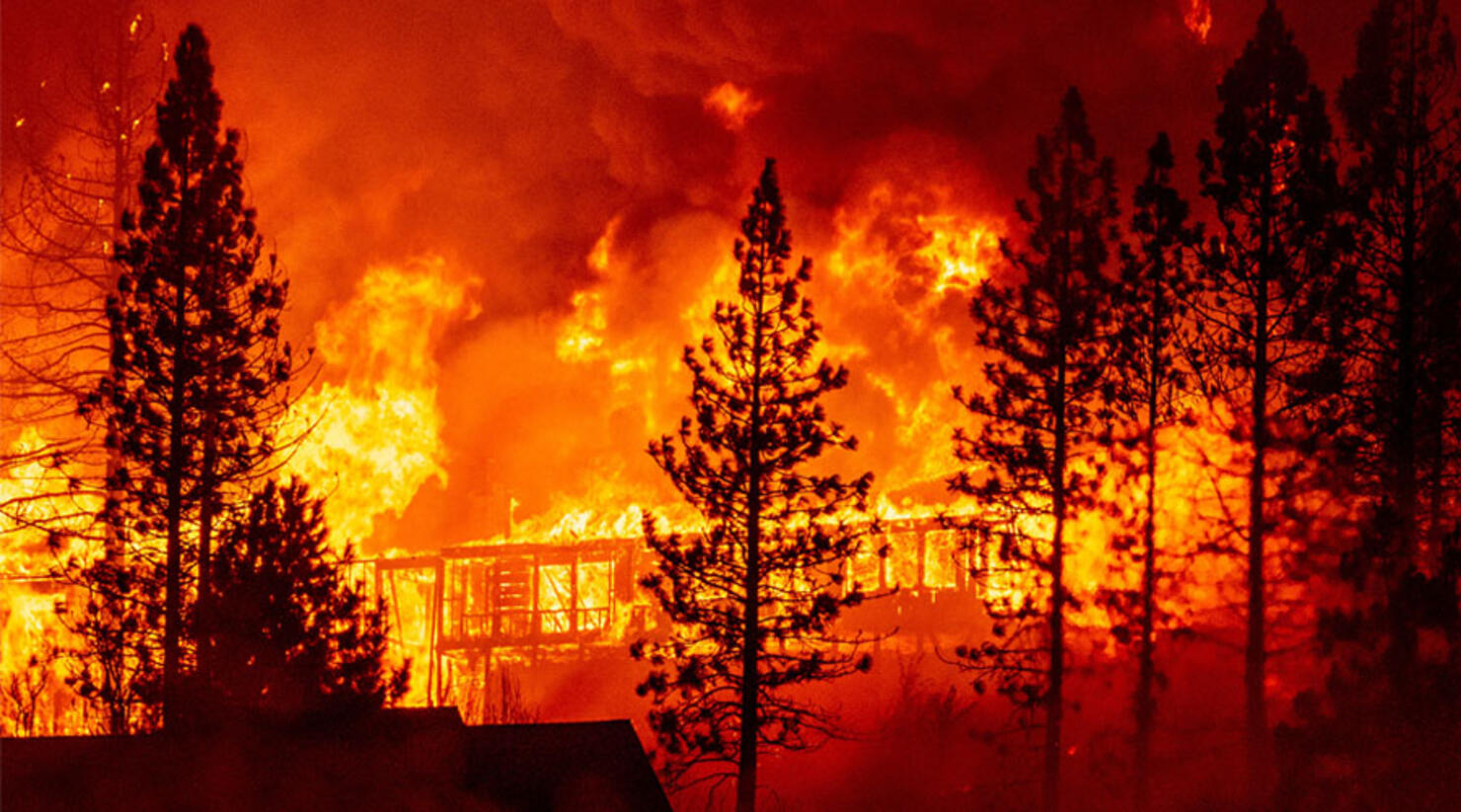 Doyle, a small town in Northern California has been severely damaged by a wildfire for the second time in less than a year, reports CNN.
The town has about 700 residents and is north of Reno. The extreme drought and recent heatwaves have left the area primed for wildfires and residents are evacuating from their homes.
On Saturday, July 10, the Beckwourth Complex Fire destroyed 33 homes according to the local fire department.
According to the Bureau of Land Management, eight months ago Doyle was ravaged by another wildfire in November.
The wind-driven fire destroyed 21 homes and 19 other buildings.
"For this community, it's devastating," the Doyle Fire Protection District Chief Kathy Catron told CNN.
The Beckwourth Complex Fire started on June 30 and is California's largest wildfire on record this year.
The fire had grown 92,988 acres and was 66% contained as of Tuesday night (July 13).
According to officials, California has seen more than three times as much land burned this year compared to the same time period last year.
California recorded its worst fire season in 2020 with around 4.1 million acres burned, according to the National Interagency Fire Center.
"While wildfires are a natural part of California's landscape, the fire season in California and across the West is starting earlier and ending later each year," said Cal Fire. "Climate change is considered a key driver of this trend."