Steel Panther Signals 'End Of An Era' With Departure Of Bassist Lexxi Foxx
By Andrew Magnotta @AndrewMagnotta
July 19, 2021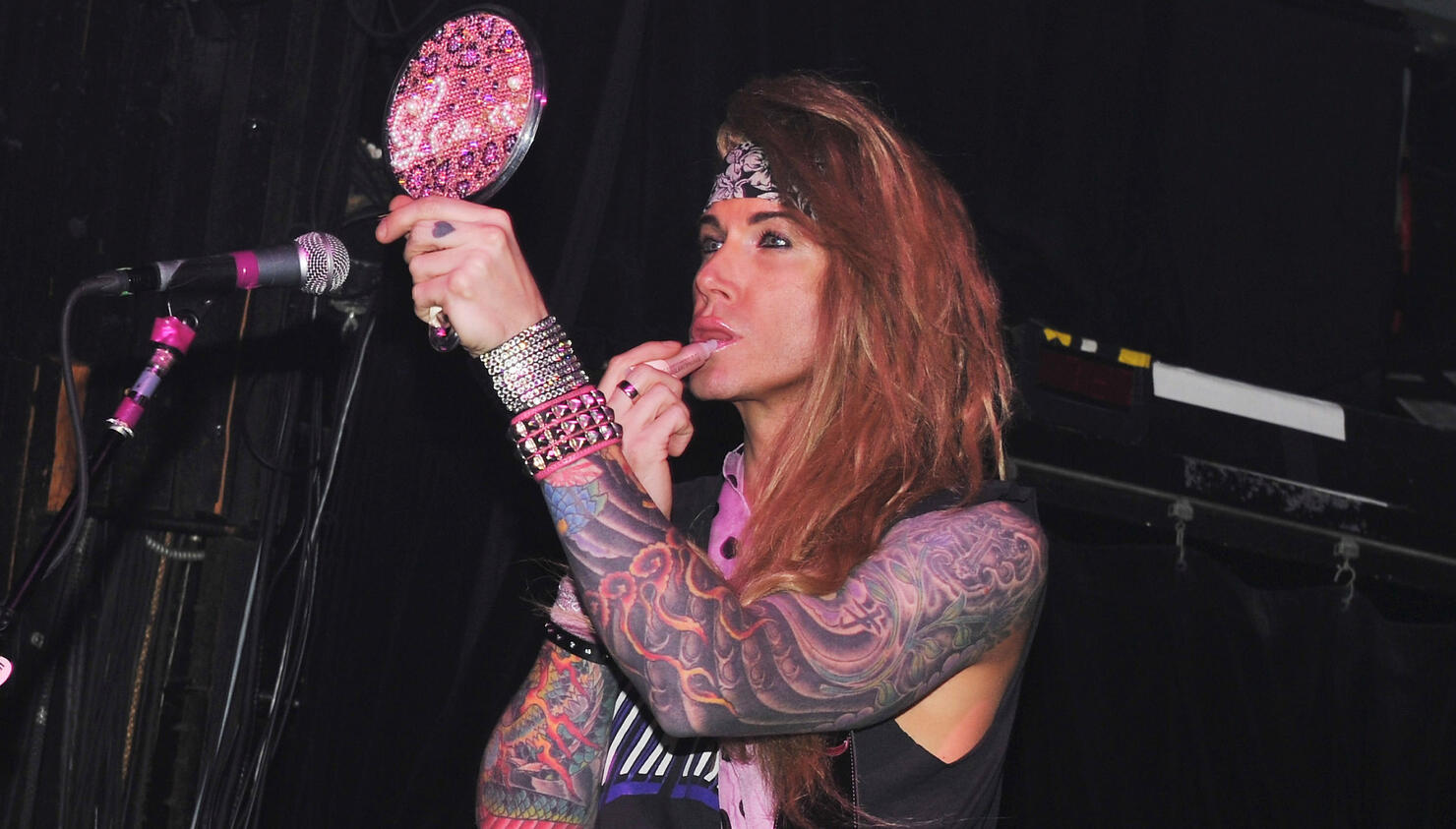 Photo: Getty Images North America
Steel Panther announced this past weekend that hair-brained bassist Lexxi Foxx has left the beloved heavy metal comedy band after more than a decade.
In its statement, Steel Panther stuck to its long-running bit, announcing Foxx's departure in a lengthy statement accompanied by a schmaltzy tribute video.
"The great pandemic of 2020-2037 has affected all of us," the band wrote. "For some though, it has opened doors of opportunity and been a catalyst to seek out one's true calling in life. This is Lexxi's story. He started his side business, 'Sexy Lexxi's Prettiest Pets,' to bring in money for Botox during the lockdown. But something miraculous happened. He realized that his love for making pets pretty was greater than his love for being pretty himself. Lexxi discovered a greater love. Possibly, the greatest love of all."
Rather than prepare for the next chapter in Steel Panther, Lexxi will focus on his new passion of "making ugly dogs pretty," the band added.
"Steel Panther will continue to rock the world. And though we may not ever find a bassist quite as beautiful as Lexxi, it shouldn't be hard to find one to match his towering intellect.
Good Luck… And goodbye Lexxi Foxx!!"
A section on the band's official webstore titled 'Sexy Lexxi's Prettiest Pets' offered a 25 percent off discount code on select Lexxi merchandise.
Foxx, whose real name is Travis Haley, is a founding member of the band, which cycled through a number of gimmicks in the early-2000s before settling on Steel Panther in 2008 and releasing its major label debut Feel the Steel in '09.
While it's unclear what Haley's next venture truly is, the band has long-supported animal causes with its platform. Last year, Steel Panther held several livestream benefit concerts which raised money for Los Angeles-based Heavenly Pets Animal Rescue.