TOKYO BOUND: These Olympians Have Ties To The Pacific Northwest
By Zuri Anderson
July 20, 2021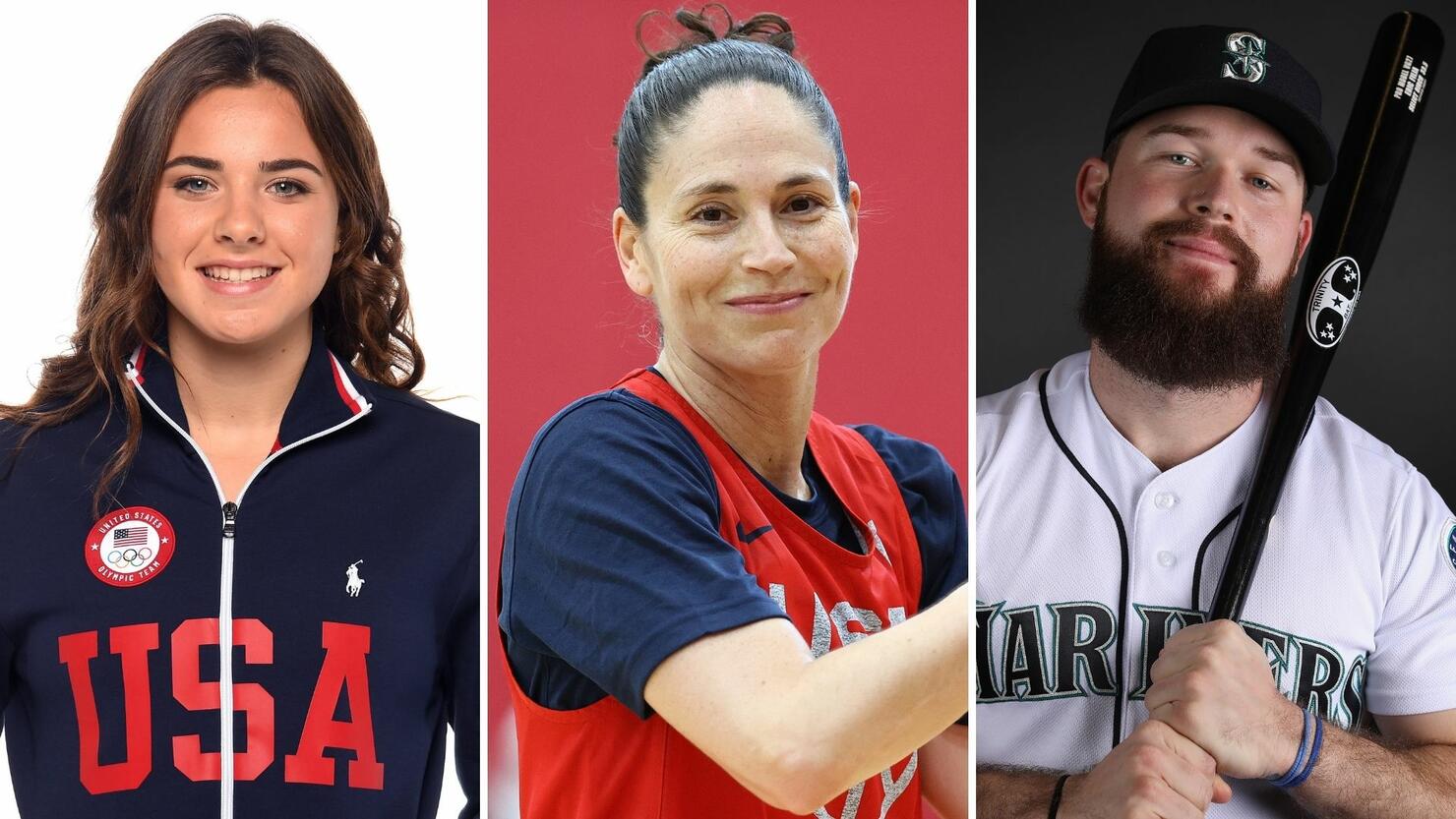 Sprint canoeist Nevin Harrison (left), Seattle Storm point guard Sue Bird (center), and Seattle Mariners outfielder Eric Filia. These three were among the over 100 athletes with ties to the Pacific Northwest selected to compete in the Tokyo Olympics this July.
Photo: Getty Images
After being delayed by the COVID-19 pandemic, athletes are putting their hopes on the line for this year's Tokyo Olympics. Despite several restrictions, athletes from across the world are hungry to gain notoriety and glory for their country, including the United States.
Many Team USA players' hometowns, teams, and colleges are in the Pacific Northwest. In fact, over 100 Olympic competitors have ties to the region, according to KUOW. These Tokyo-bound athletes range from high schoolers to long-time legends. For some, it's their first Olympics, and for others, it's their fifth.
No matter their background and prestige, they're going for one thing: the gold medal.
Since there are so many competitors, here are the athletes you should keep your eyes on when the Olympics go live later this month:
Eric Filia (baseball) will be an outfielder for Team USA. This player has been in the minor leagues with the Seattle Mariners and now the AAA Tacoma Rainiers. A stellar performance in Tokyo could bring him close to the majors.
Mariel Zagunis (fencing, sabre) is from Beaverton, Oregon and is a four-time Olympic gold medalist. She competed in the inaugural women's sabre competition at the 2004 Athens Games, and was even chosen to carry the U.S. flag at the 2012 London Games' Opening Ceremony.
WNBA star Sue Bird (women's basketball) plays point guard for the Seattle Storm. The 40-year-old is going for her fifth straight gold medal.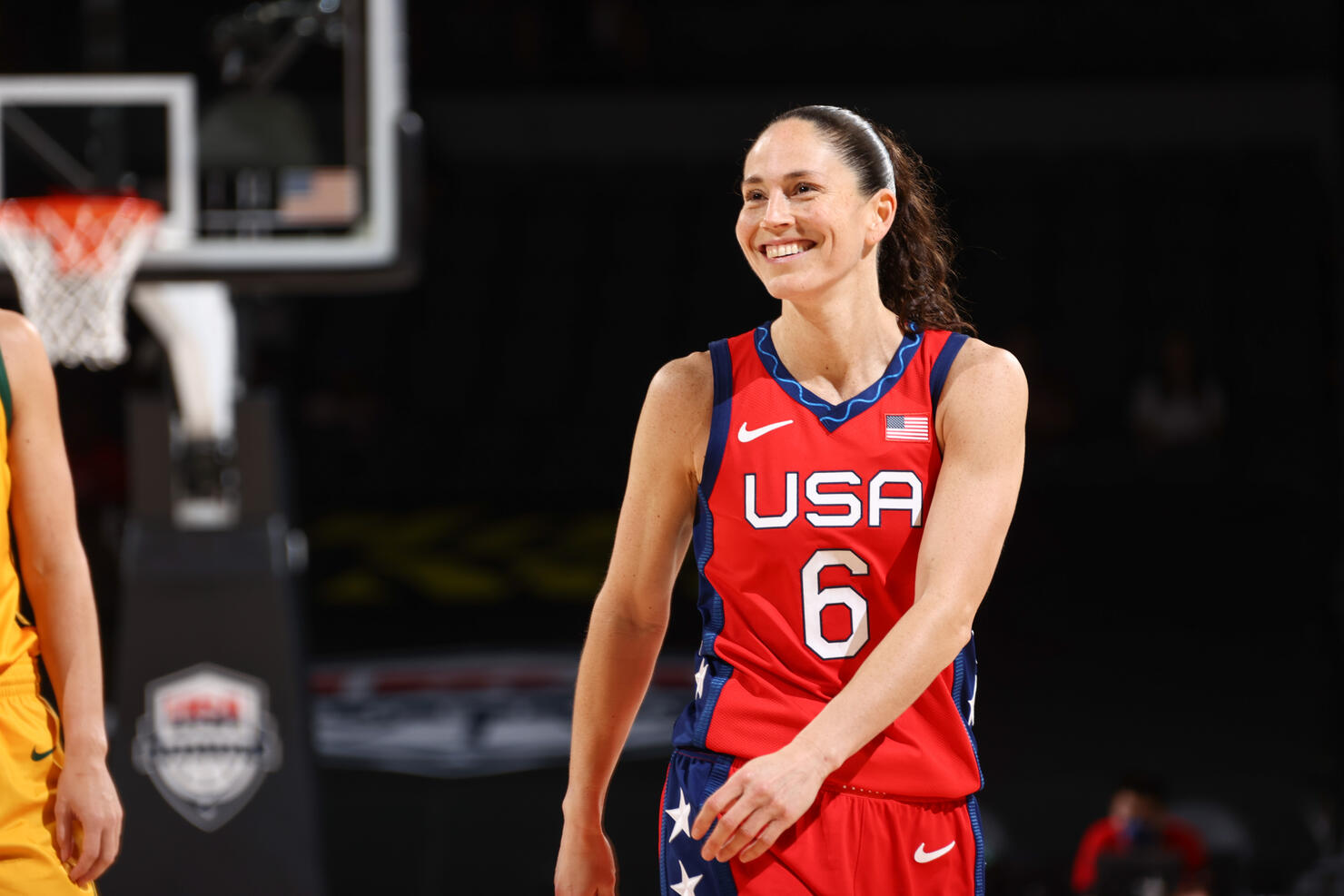 Sue Bird #6 of the USA Basketball Womens National Team smiles during the game against the Australia Women's National Team on July 16, 2021, in Las Vegas, Nevada.
Photo: Getty Images
Jade Carey (gymnastics) is a vault specialist that's participated in international competitions before. She's also a current student at Oregon State University.
Jordan Chiles (gymnastics) This 20-year-old was born in Tualatin, Oregon, and was raised in Vancouver, Washington. After graduating high school, she relocated to Spring, Texas to train with Simone Biles at her family gym!
Nineteen-year-old Nevin Harrison (sprint canoe) has a chance to make history at this year's games. Women's canoe racing is among the slew of sports making their debut in Tokyo, and if she gets the gold, the Seattle native and recent high school grad could become the first female gold medalist in a solo canoe sprint.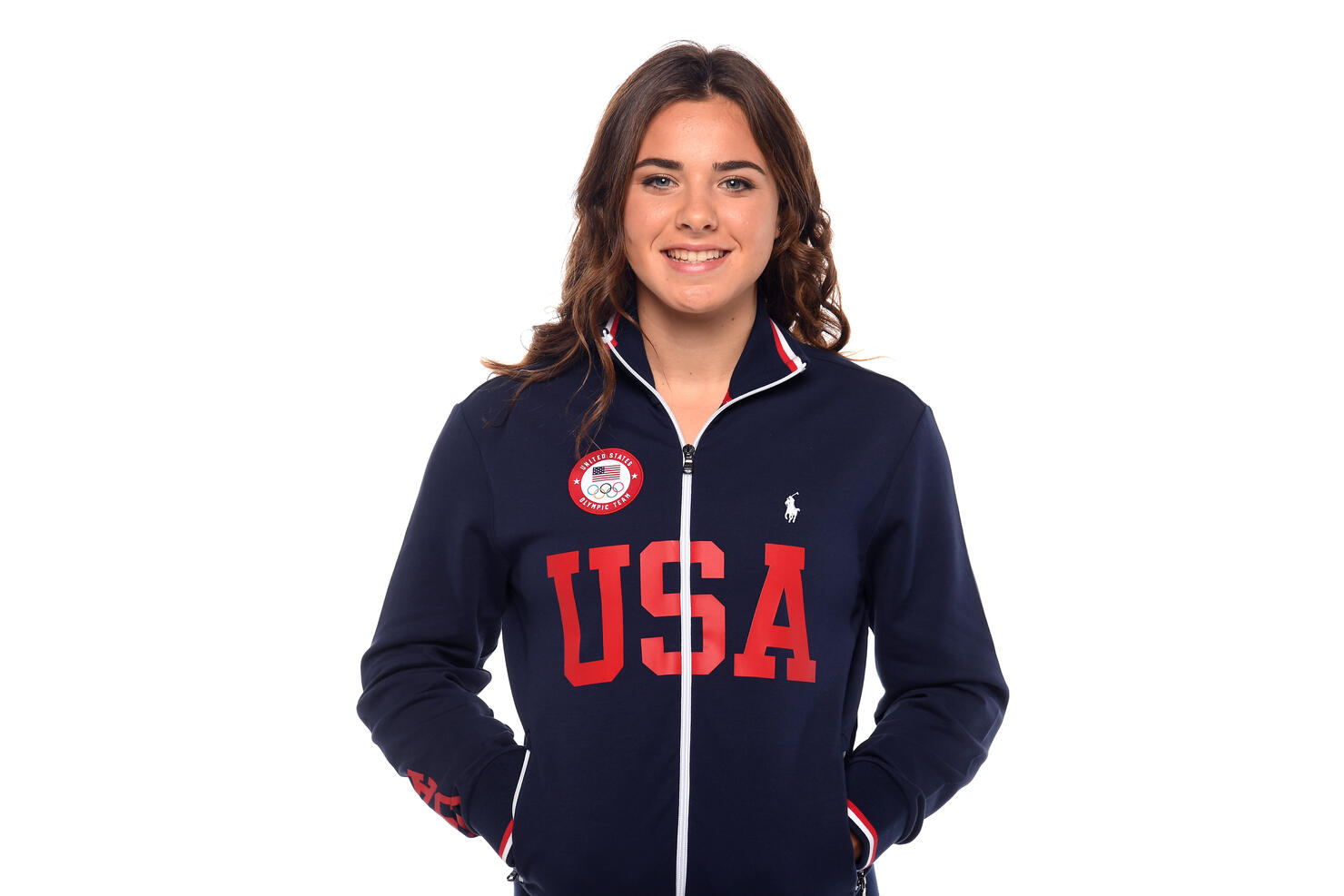 Sprint canoeist Nevin Harrison, November 22, 2019.
Photo: Getty Images
Devon Allen (track and field, 110m hurdles) is set on getting a gold medal this year. The former Oregon Duck track and football player made it to the finals at the 2016 Rio Games.
Grant Fisher (track and field, 5000m & 10,000m) qualified for two Olympic distance events at the trials in Eugene. He competes professionally for the renowned Bowerman Track Club in Portland. He also lives in the City of Roses!
Cole Hocker (track and field, 1500m) is a 19-year-old sophomore at the University of Oregon. During the Olympics team trials, he finished in the top spot.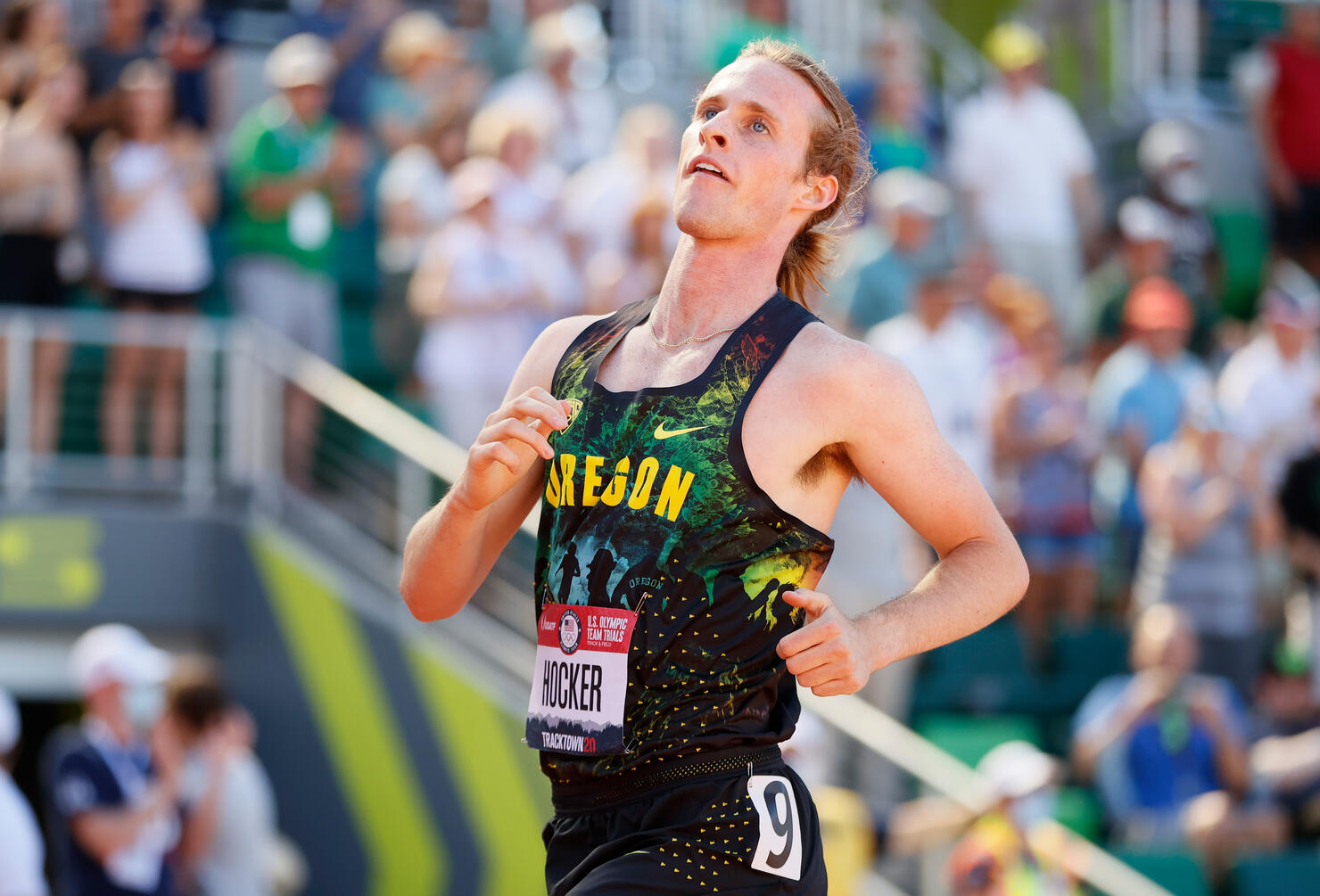 Cole Hocker competes in the Men's 1500 Meters Semi-Final during day eight of the 2020 U.S. Olympic Track & Field Team Trials on June 25, 2021, in Eugene, Oregon.
Photo: Getty Images
During her time as an Oregon Duck, Raevyn Rodgers (track and field, 800m) won six national championships. She started training for the Olympics in Portland.
Micah Williams (100m) attended was a sprinting star Benson High School in Portland before he started attending the University of Oregon. The rising freshman qualified for the 4x100 relay pool.
Harrison Maurus (weightlifting, 81kg class) started off as a gymnast but shifted course and is now a weightlifter. They're from Auburn, Washington.
Carl Yuan (golf) was the golf team leader for several years at the University of Washington before his graduation in 2019. Fun fact: he met his wife at UW, who is also a pro golfer!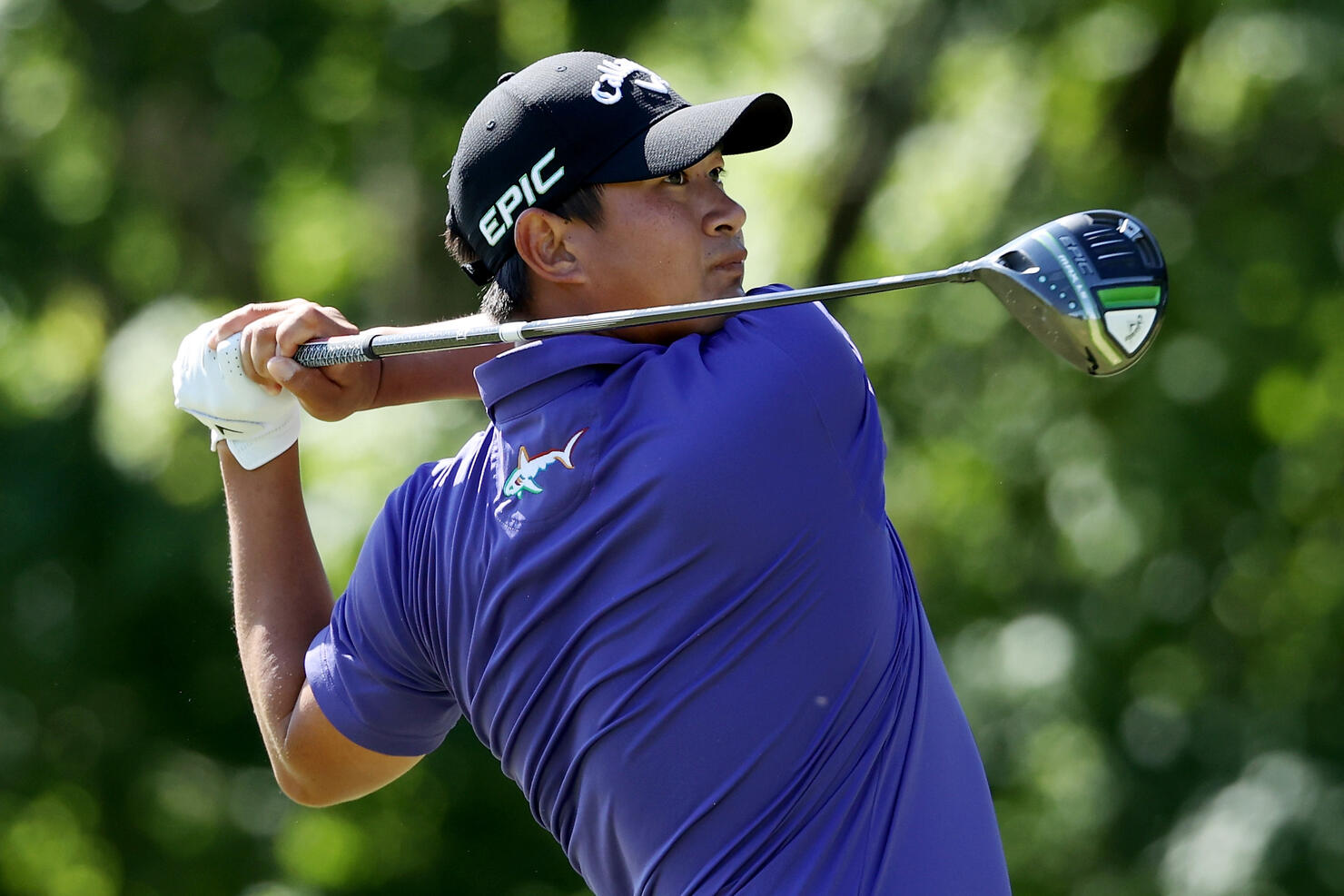 Carl Yuan of China plays his shot from the second tee during the Second Round of the Visit Knoxville Open on May 14, 2021, in Knoxville, Tennessee.
Photo: Getty Images
Gabbie Plain (softball) is from Sydney, Australia, and a recent University of Washington grad. She's the fastest Husky pitcher to achieve 50 wins.
Conlin McCabe (rowing) is a former Huskie but scored three NCAA championships during his time at the university. After graduating in 2013, he went on to participate in the Olympics twice before Tokyo. He now resides in Victoria, Canada.
Rui Hachimura is a rising star in the basketball world. Not only did he help the Gonzaga Bulldogs reach the Elite Eight of the NCAA tournament in 2019, but entered the NBA draft the same year. He was also selected to be a flagbearer for his home country, Japan, in the Tokyo Opening Ceremony.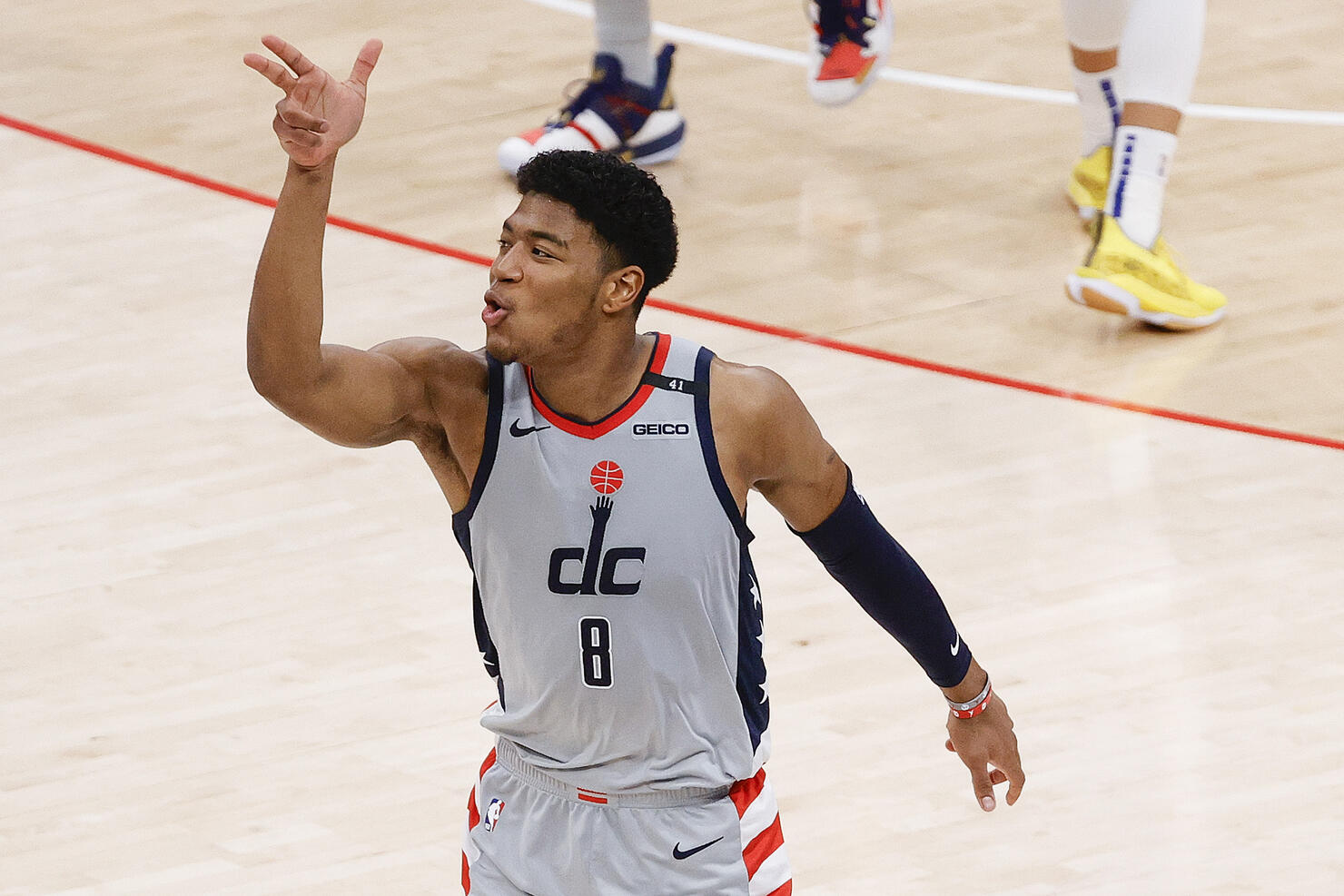 Rui Hachimura #8 of the Washington Wizards celebrates during the third quarter against the Philadelphia 76ers during the Eastern Conference first-round series on May 31, 2021, in Washington, DC.
Photo: Getty Images
To see the other Pacific Northwestern athletes who qualified, click here.