Anonymous NFL Coach Gives Critical Analysis Of Tom Brady
By Jason Hall
July 29, 2021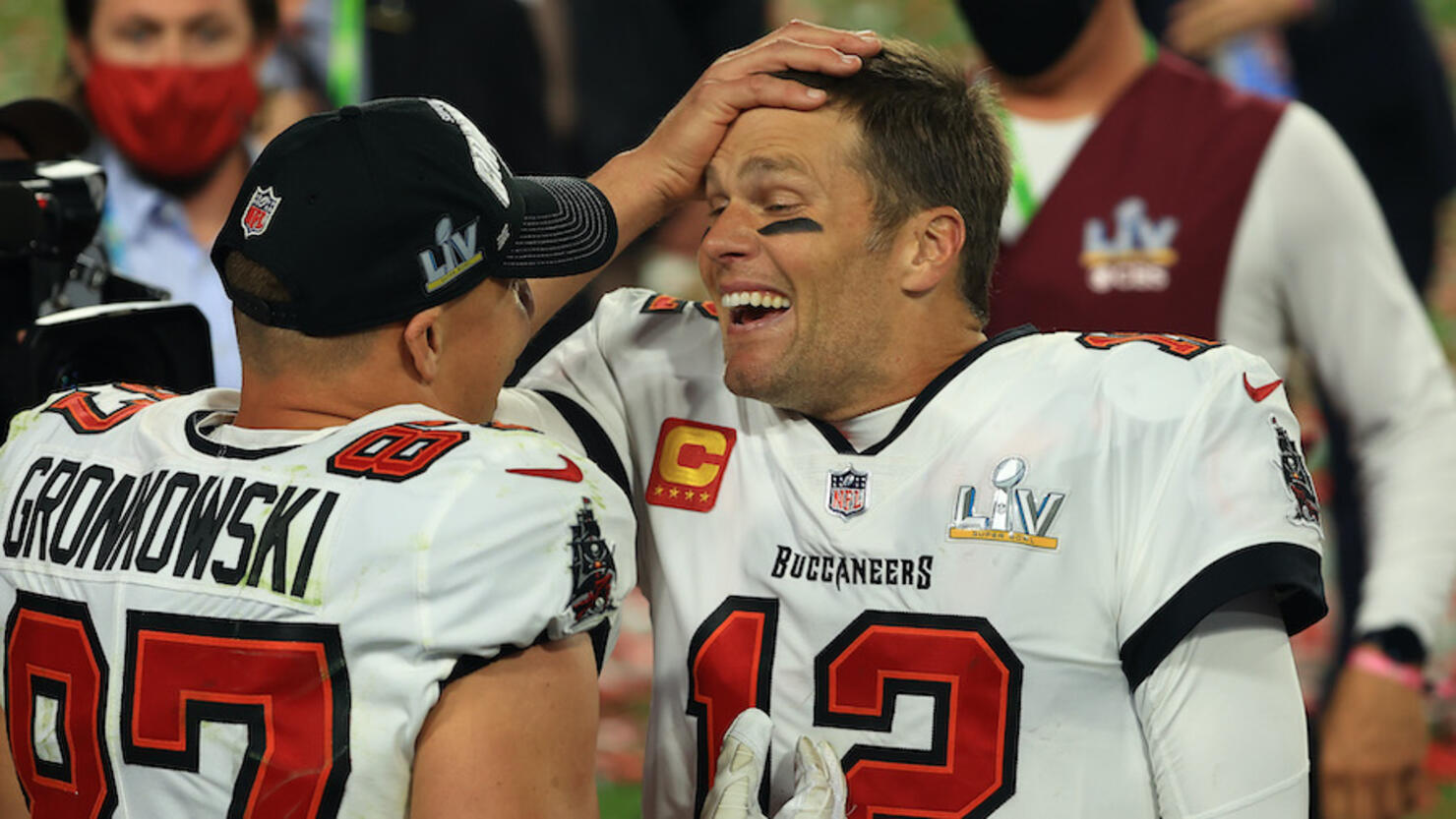 An anonymous NFL coach believes Tom Brady is currently a second-tier quarterback and questions whether "he can carry a team now."
"Brady is a 2," the OC told The Athletic''s Mike Sando in an article evaluating the league's starting quarterbacks based on the analysis of 50 coaches. "There were too many games where they weren't really doing a whole lot, and the defense or somebody made a big play. I think he's really good. I just don't think he can carry a team now."
Sando notes that those sentiments were shared by other coaches who participated in the survey.
"That is a point made even by some who still place Brady in the top tier," Sando wrote. "They point to a mental resilience that carries him and his teams."
However, one coach did credit Brady as still being among the top-tier ahead of his 22nd NFL season, which he'll be playing at the age of 44.
"Tier 1, you have to have that physical component, that team-leading component and that instructional component, where if the quarterback coach gets sick, you do the rest of the season without a coach and that guy runs the room because he's running the clicker half the time anyway," the coach said. "That's what a Tier 1 quarterback is."
Brady was fortunate to play opposite a Tampa Bay Buccaneers defense that dominated throughout the postseason, which included holding the Kansas City Chiefs' top-ranked offense to just nine points in Super Bowl LV.
Still, Brady's performance during his first postseason with the Bucs was "typical Tom," regardless of age.
In February, Brady recorded 201 yards and three touchdowns on 21 of 29 passing in Super Bowl LV, winning a record fifth Super Bowl MVP Award, which surpassed his own previous record set in Super Bowl LI (2017).
Brady now owns a 7-3 record all-time in the NFL's biggest game -- winning six previous Super Bowls with the New England Patriots -- and surpassed his own previous record for most Super Bowl wins by a quarterback (6) set in February 2019. The 43-year-old also broke his own record as the oldest quarterback to both start and win a Super Bowl also set in 2019.
The win was Tampa Bay's second Super Bowl victory in franchise history. The Buccaneers are also the only team in NFL history to both host and win a Super Bowl in their home stadium.