Miranda Lambert Mourns The Death Of Her Beloved Dog Jessi
By Sarah Tate
July 29, 2021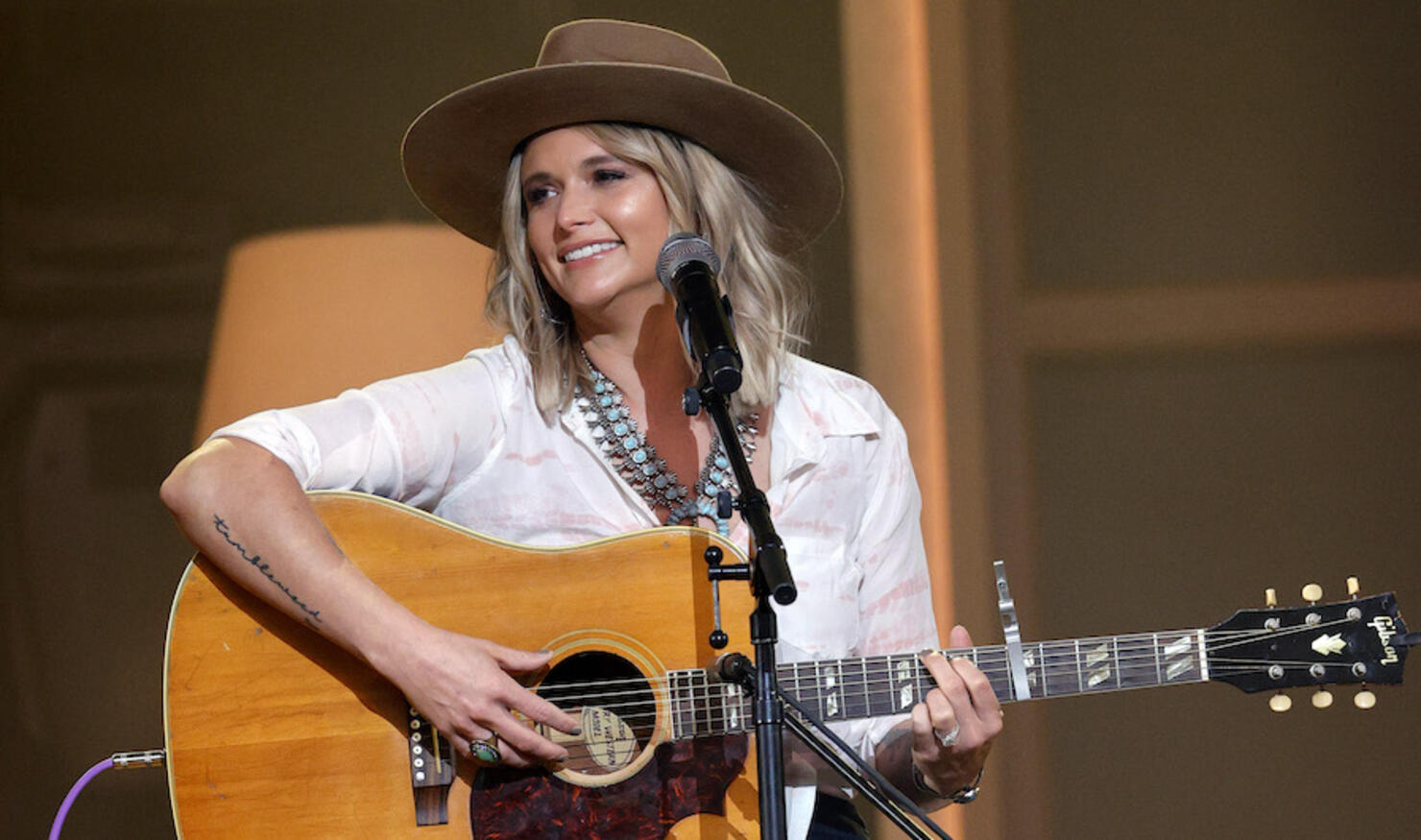 Miranda Lambert is mourning the loss of her beloved rescue dog Jessi. The country music star announced on Thursday (July 29) that her companion of more than 13 years had passed away.
"Today we had to say goodbye to our sweet Jessi," she wrote in an emotional tribute on her Instagram alongside a series of photos. In the photos, Lambert is all smiles with her companion from the time she was a puppy to now. "I got to love her and be her mom for 13 1/2 years."
The "Somethin' Bad" singer remembered rescuing Jessi and her brother Waylon from the side of an Oklahoma road in 2008 when they were just 6 weeks old and revealed the fateful inspiration behind their names.
"My mom was in the truck with me and we were listening to the 'I am Jessi Colter' album," she said. "That's how they got their names."
After Waylon passed away in October, Lambert knew it was a matter of time before his sister followed, but she was grateful for the extra time she got to spend with her.
"The truth is they belong together. They always have," she said. "I know she missed him terribly and we are so thankful to have had extra time. Today they are reunited at the rainbow bridge."
Fans and friends were quick to send their condolences to the "Bluebird" singer after hearing the heartbreaking news, per Country Living. Country star Tanya Tucker wrote, "I'm so sorry..... sending you so much [love]," adding several heart emojis, while Lambert's Pistol Annies bandmate Ashley Monroe said, "I love those babies and you."
Lambert thanked the veterinarians who helped take care of Jessi and gave them more time together.
"I can't put into words what a dogs love does to a heart," she wrote. "But if you have one you already know."