WATCH: Anthony Rizzo Honors Chicago, Hits Massive Home Run In Yankees Debut
By Jason Hall
July 31, 2021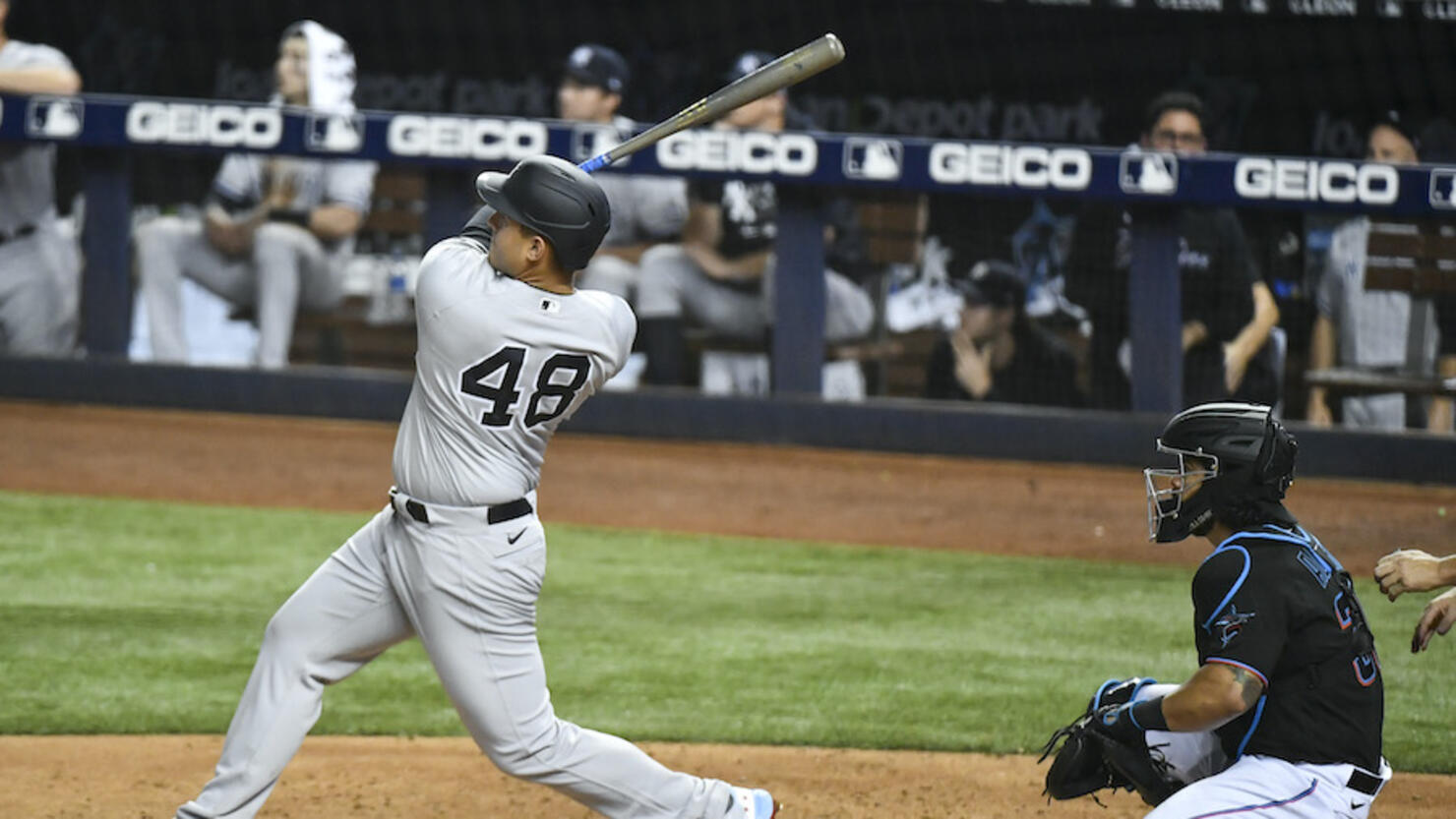 It didn't take long for Anthony Rizzo to make an impact for the New York Yankees.
Hours after being acquired in a blockbuster trade deadline deal, the former Chicago Cubs star made his debut for the Yankees in Friday night's game against the Miami Marlins.
Rizzo, a South Florida native, went 2-3 with a walk and two runs scored, including a 449-foot home run to put the Yankees ahead, 1-0, in the sixth inning of an eventual 3-1 victory.
"It was amazing," Rizzo said after the game via MLB.com. "Coming in, getting the first at-bat out of the way … and kind of getting those jitters out of the way."
The Yankees acquired Rizzo in exchange for right-handed pitcher Alexander Vizcaino and outfielder Kevin Alcantara, both minor league prospects, on Thursday (July 29) afternoon, ESPN reported.
The three-time All-Star was an integral part of the Cubs ending their 108-year World Series drought in 2016, and spent the majority of his 11-year MLB career with the franchise.
During Friday's game, Rizzo was spotted wearing batting gloves featuring the flag of Chicago's blue stripes and red stars.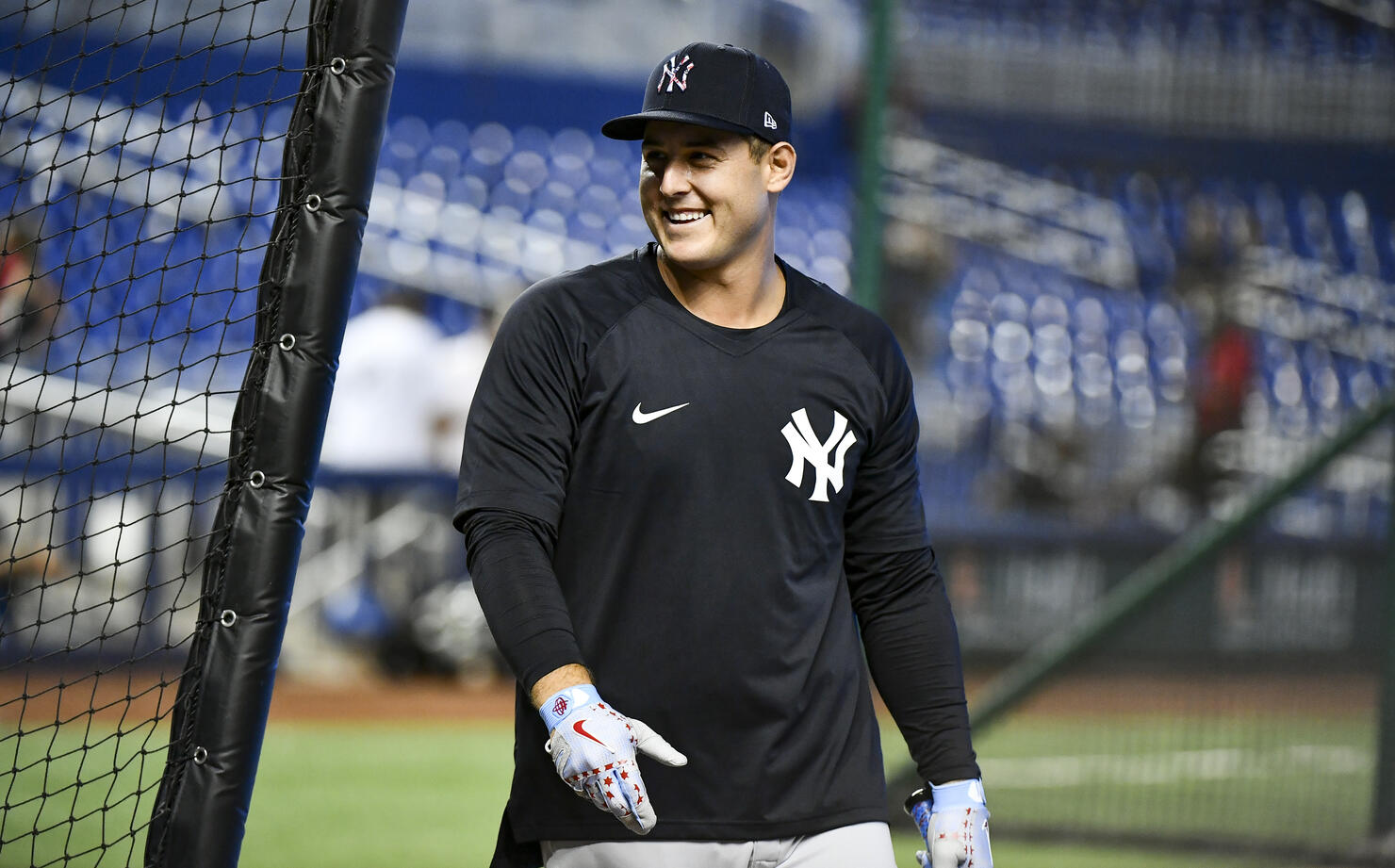 On Thursday, Rizzo thanked the Chicago fans, while expressing his excitement in joining the Yankees, given his wife Emily's ties to the northeast.
"All good things come to an end," Rizzo said to reporters in Chicago via NJ.com. "To be able to go to another historic franchise like the Yankees, it's unbelievable. Getting all the calls and texts, how excited they are, how excited I am. My family is all from New Jersey and New York. Emily's family is up in Connecticut. It's going to be a really special opportunity for me these next three months. I'm just going to enjoy it all."
Rizzo is currently hitting for a .252 batting average with 15 home runs and 41 RBI during the 2021 season.
The Yankees also acquired slugger Joey Gallo on Wednesday (July 28), with both moves aiming to boost their lineup.
New York is currently 7.5 games behind Boston for first place in the AL East Division standings.