Tortoise Worth $1,300 Escapes Wilsonville Pet Store, Taken By Unknown Woman
By Zuri Anderson
August 3, 2021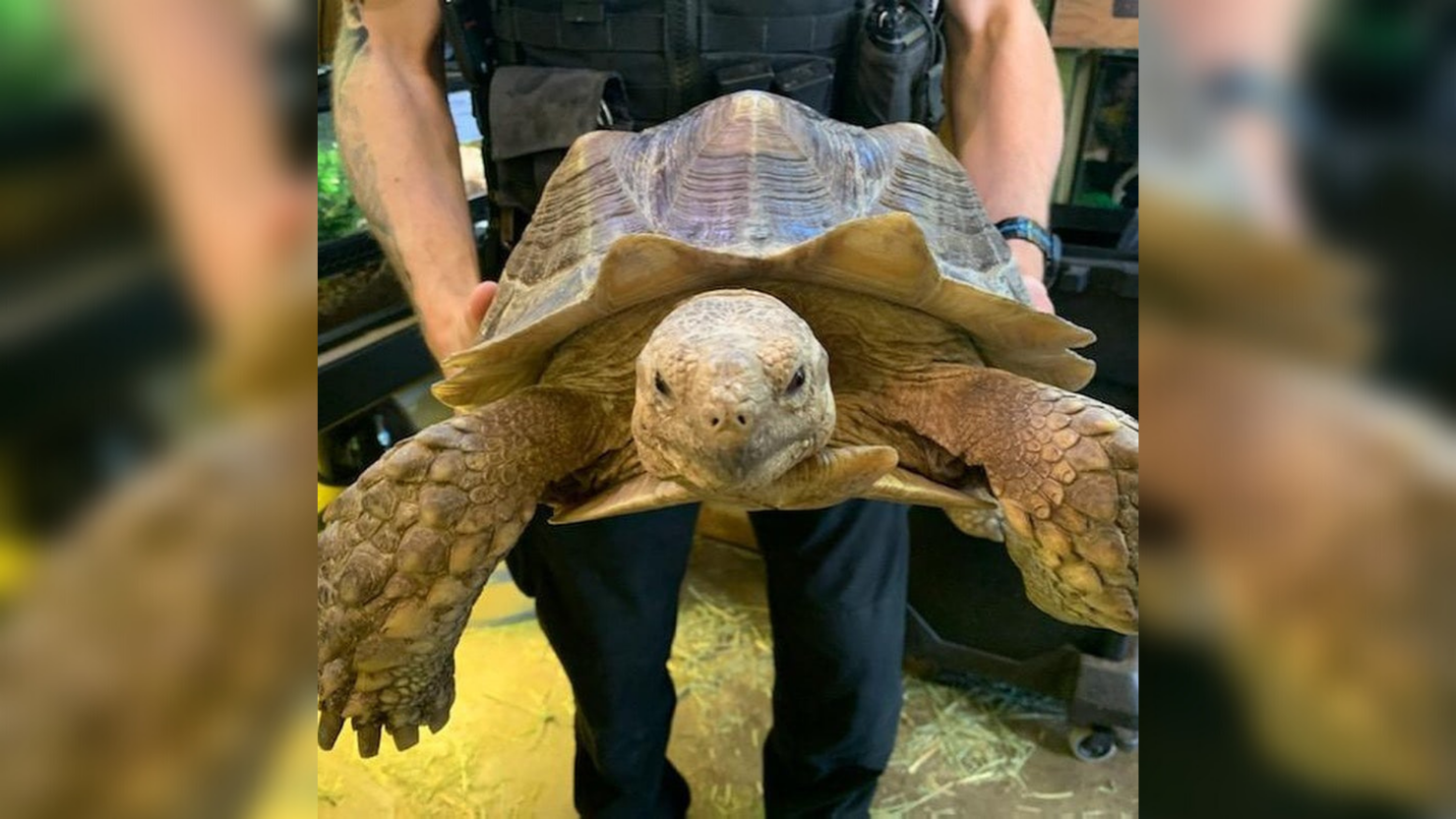 Authorities are looking for Walter, a sulcata tortoise, was taken by an unidentified woman on July 9, 2021 in Wilsonville, Oregon.
Photo: Wilsonville Police Department
The hunt is on for a woman seen taking a 30-year-old tortoise that managed to escape an Oregon pet store last month, KATU says.
Walter the sulcata tortoise crawled out of the Critter Cabana pet store on July 9 when a customer left the door propped open, according to the Clackamas County Sheriff's Office. Minutes after the 25-pound reptile got out, a witness contacted authorities and said they saw an unknown woman walk out between two apartment buildings.
This woman reportedly shouted at the passerby, saying "I think this might be my neighbor's.... I'm going to take it to them." She then wrapped Walter in a blanket and scooped the tortoise from the middle of the intersection at Southwest Holly and Jessica streets - about a block from the pet store, Wilsonville Police wrote on Facebook.
Employees noted that this isn't the first time Walter has escaped, adding that he's "surprisingly fast and smart." They're hoping Walter, who is reportedly worth $1,300, can be reunited with his brother, Wesley, who is still at Critter Cabana.
The woman authorities are looking for was described as thin, white, blonde, and between 40 and 50 years old.