Mom Shares Disturbing Video Of Daughter 'Possessed' After Drink Was Spiked
By Dave Basner
August 4, 2021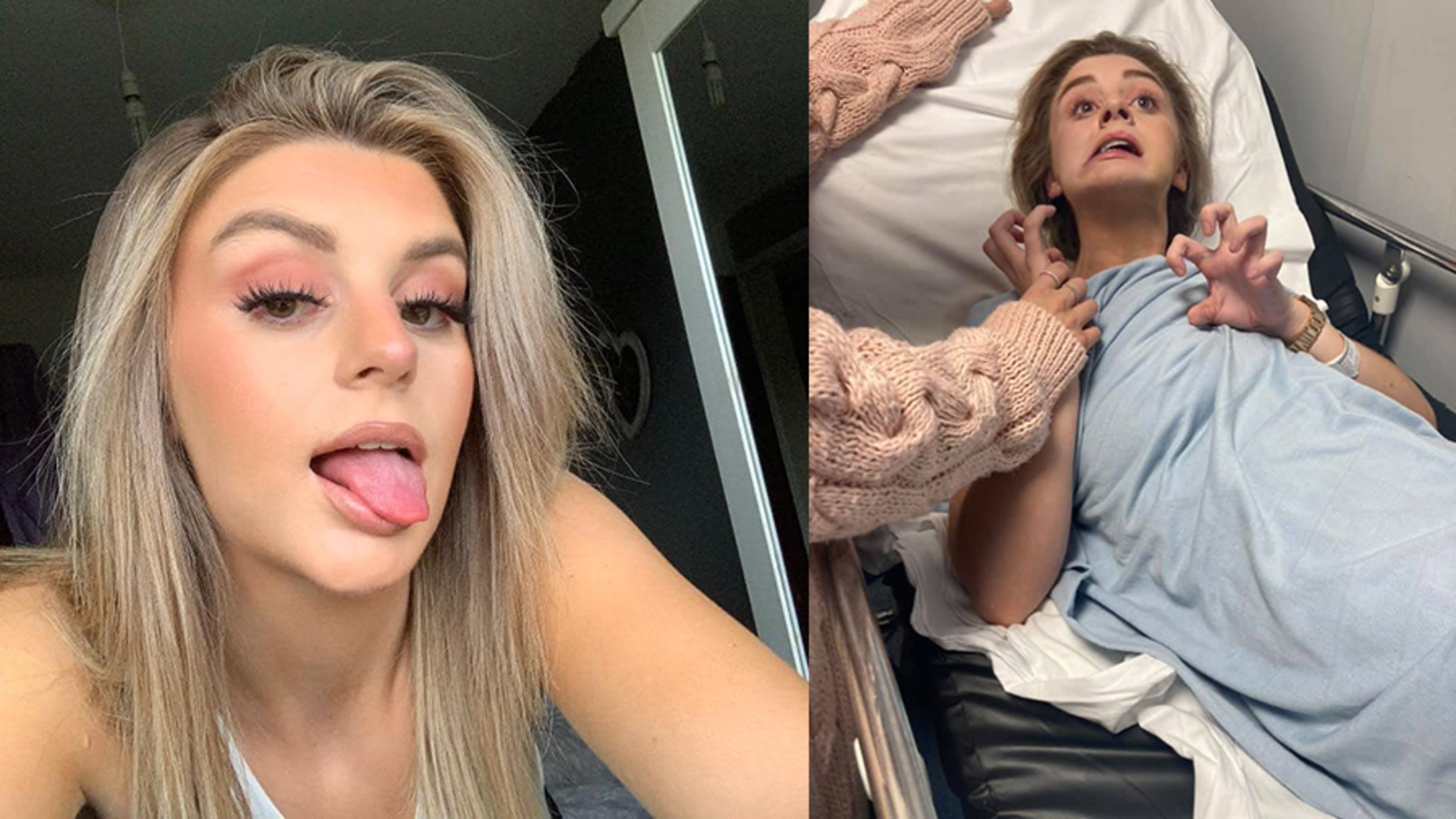 Photo: Facebook/Claire Taplin
Most people who have gone out drinking know never to leave their drink unattended and to always be present when your drink is made, but not everyone gets taught those lessons right away, leading to dangerous situations. That's what happened to 18-year-old Millie Taplin from England, who celebrated being of legal drinking age by going out to a club. She bought her own drinks but at one point, a man offered her one, telling her to "try it," and not long after she had to be taken to the ER.
Doctors suspect the drink she was given had been spiked with two drugs, one to paralyze her and one to knock her out. Minutes after having just a couple sips of the vodka and lemonade cocktail, Millie felt sick. She knew she wasn't drunk but did not feel right and told her friends "I've been spiked." Soon, she couldn't talk and lost control of her hands and legs. Her friends called her sister and together they took her to the hospital.
Millie's mom, Claire, rushed to be by her child's side. When she arrived, she saw her daughter looking "just absolutely horrendous" and "possessed," according to an interview Claire did with The Mirror. Millie was writhing on a hospital bed, eyes bulging, jaw clenched and her hands bent "like claws." Claire added, "The thing that destroyed me was she knew everything that was going on but she was frozen. When I made contact with her I could see that she was there, she was trying to make eye contact with me but she couldn't speak."
Claire decided to film her daughter in that condition so she could share the video it as a warning to others, telling The Mirror, "As disturbing as it is, if that saves one girl, just one, then it's worth sharing. Nothing can prepare you to see that."
Claire spoke more about her decision to share the clip explaining, "I thought long and hard about posting it. You always hear about people being spiked but you never see the reality of it, so I posted it."
Millie, who was in the state of paralysis for three to four hours, described what it was like for her. She said, "I knew everything going on. I could reply to people in my head but I couldn't get it out. It was really scary. In my head I was there but in my body I wasn't. I've never felt like that. I don't ever want to go through that again. It was horrible."
This is what being spiked looks like please be careful when out , my daughter was lucky she had good friends that acted accordingly. Share this post make people aware x

Posted by Claire Taplin on Sunday, August 1, 2021
Millie was "completely out of it" the next day but has since recovered. She said, "I probably won't be going out much more. I'll be taking every precaution there is to take. No matter how well you think you know someone, never accept a drink off them or anything."
The police are currently investigating the incident, and the club where it happened released a statement that says, "We urge all customers to be present when their drink is ordered and that they do not leave it unattended. The alleged drink spiked appears to have been accepted from a person known to the lady affected and whilst it was not reported to us at the time, we are assisting the police who are dealing with the matter."