Courteney Cox & Daughter Coco, 17, Cover Adele Hit In New Instagram Video
By Kelly Fisher
August 5, 2021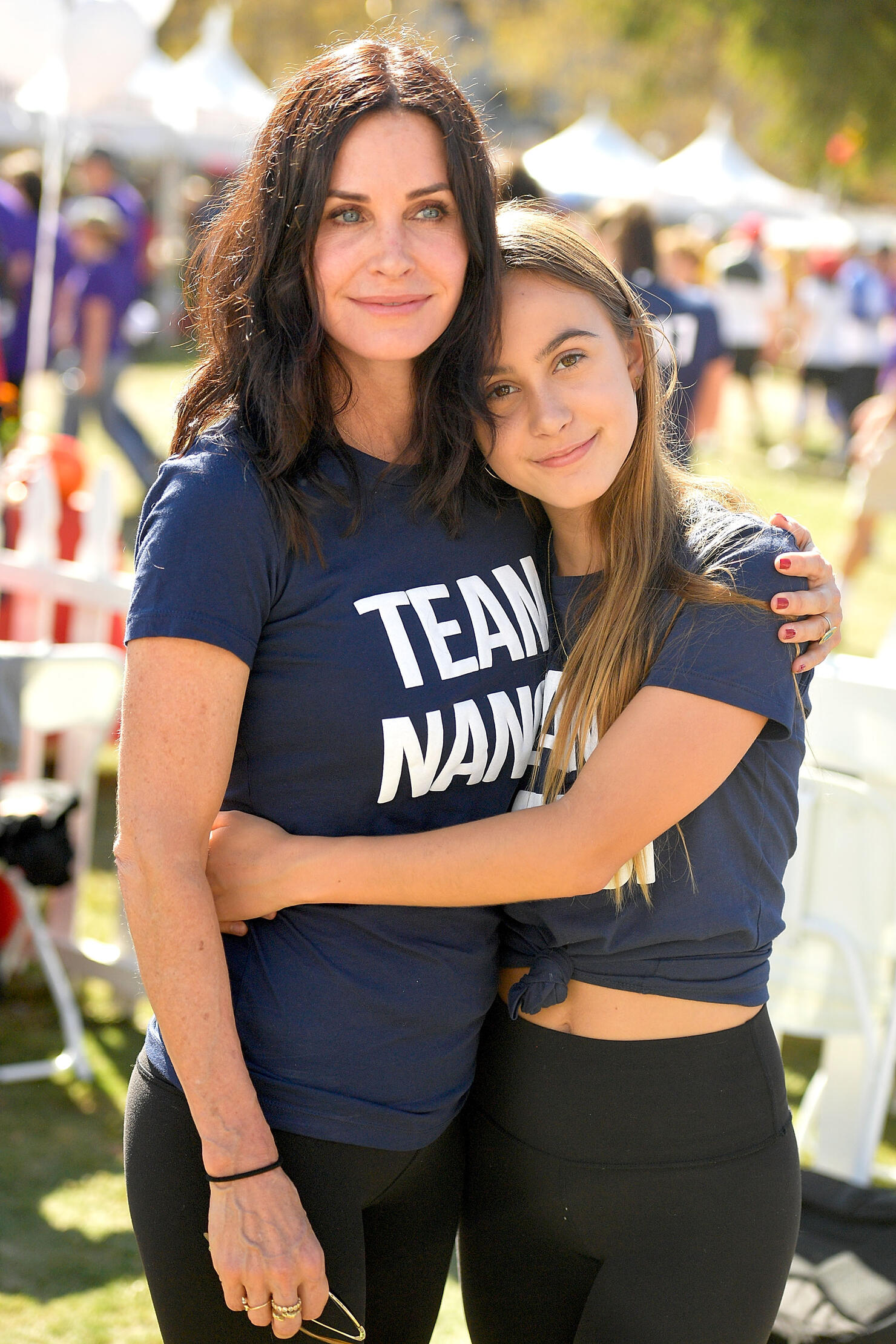 Courteney Cox and her teenaged daughter teamed up for a rendition of one of Adele's first hit singles.
Coco Arquette, 17, lent her vocals while Cox played the piano and Joel Taylor played guitar on the cover of "Chasing Pavements." The song is a throwback to Adele's debut album, 19, which released in 2008. Cox posted a video of the cover on Instagram on Wednesday (August 4), writing "I love my Coconut's voice." Since sharing the video, thousands have commented applauding Coco's talent. Taylor shared the clip to his Instagram story, proposing a "North American Tour 2021?!" with the mother-daughter duo, who have posted other covers together in the past.
Cox also took to the keys in a recent video with Brandi Carlile, who said she got called out "on being a show off" by Cox and her Friends co-star Lisa Kudrow. Carlile collaborated with Cox on her latest song, "Right On Time." The two shared a hilarious video last week, showing everything Cox has time to do while Carlile holds a powerhouse note for what apparently seems like forever (it was all in good fun, however. Carlile shared another video giving fans a "behind the scenes look" at the music video shoot, directed by her "brilliant friend" Courteney Cox).
Watch Cox's cover of Adele's "Chasing Pavements" with Coco here: