Watch Weezer And The Interrupters Cover Fall Out Boy Hit On Tour
By Ginny Reese
August 5, 2021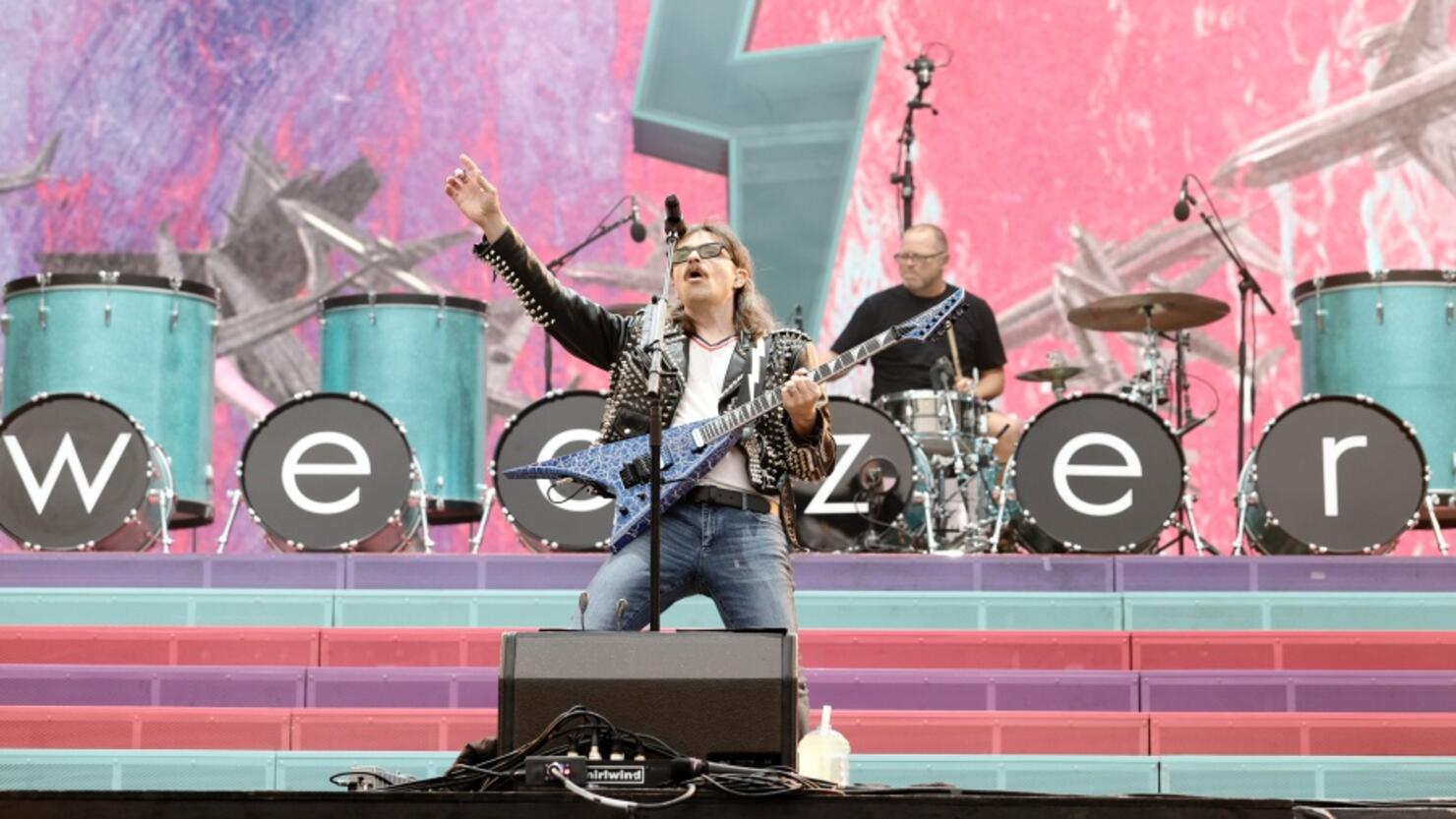 Fall Out Boy has had to unfortunately skip out on some shows during their U.S. leg of the Hella Mega Tour due to someone in their crew testing positive for COVID-19. So to make up for their absence, Weezer and The Interrupters both played one of their songs for the fans during their respective sets.
Both Weezer and The Interrupters decided to play "Sugar We're Going Down," which could have been awkward. However, since they were both so good he fans didn't seem to mind.
Fall Out Boy made the announcement yesterday that they would be missing a few shows. The band said in a statement:
"Out of an abundance of caution, Fall Out Boy will not perform at the New York and Boston shows of the Hella Mega Tour due to an individual on the band's team testing positive for COVID. Green Day, Weezer and The Interrupters will perform as scheduled. It's important to note that everyone on the entire tour, both band and crew, are fully vaccinated. Each band and their crew have operated in a bubble independently to safeguard everyone as much as possible at each show and in between shows. The tour also has a COVID safety protocol officer on staff full-time that is ensuring everyone is closely following allCDC guidelines."
Check out each band's cover of "Sugar We're Going Down" below.