The Weeknd Cannot Breathe (Literally) In Flashy Video For 'Take My Breath'
By Hayden Brooks
August 6, 2021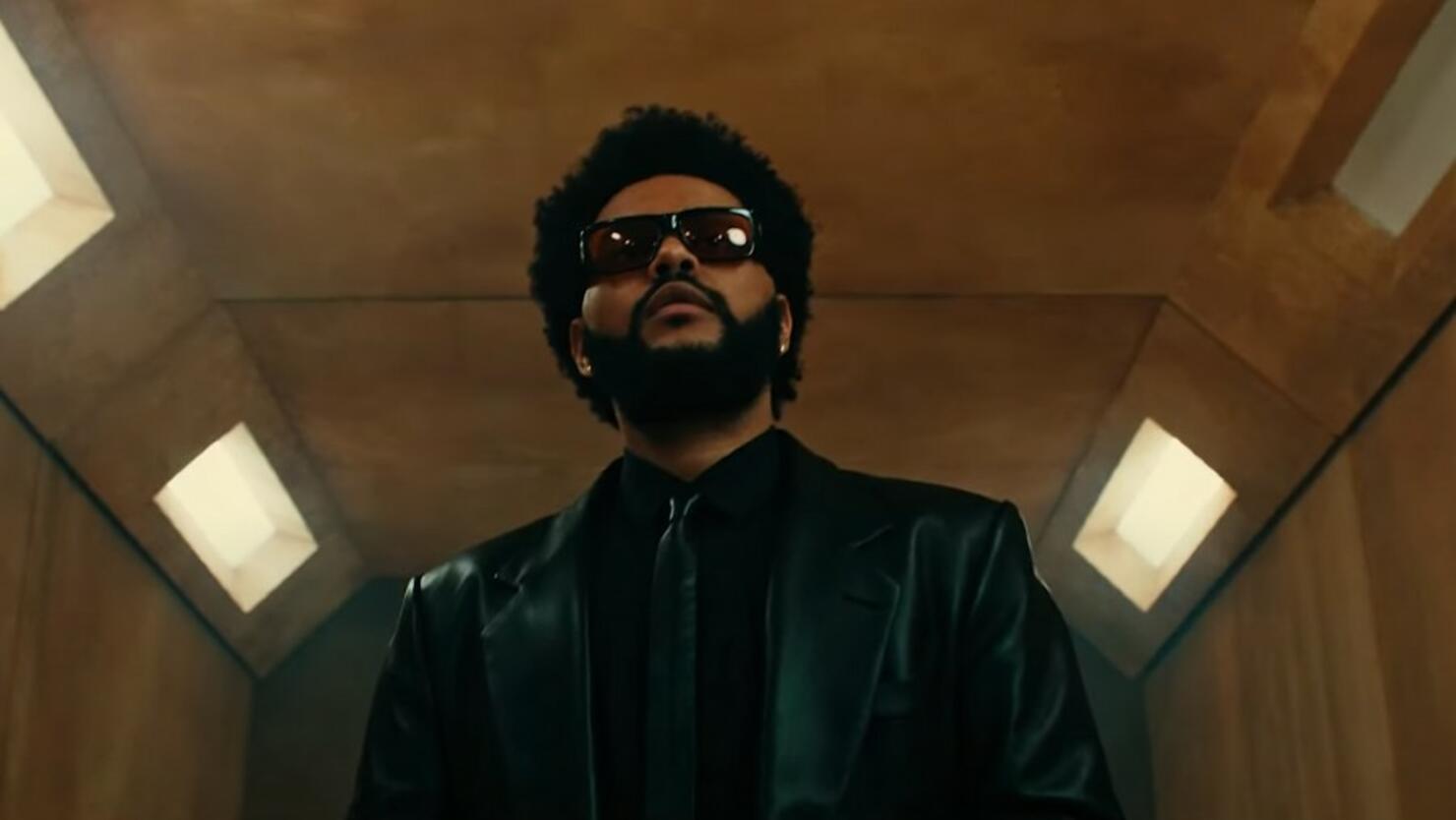 Photo: YouTube/TheWeekndVEVO
The Weeknd's flashy video for his new single, "Take My Breath," has arrived.
On Friday (August 6), Abel's video for his new single dropped and it sees the Canadian chart-topper hit a Matrix-like rave to meet a clubgoer who offers him puffs of her oxygen tank and then suffocates him with her lengthy locks. The Cliqua-directed clip comes with a warning for epileptics due to its intense strobing effects and was scheduled to play in IMAX theaters this weekend before the opening shows of The Suicide Squad. However, the clip was pulled as the effects appeared to be too much.
When it comes to the song, the chart-topper walks fully into disco territory as pulsating synth fills the song's every corner. "Take my breath away/ And make it last forever, babe/ Do it now or never, babe/ Take my breath away/ Nobody does it better, babe/ Bring me close to heaven, babe," he croons during the hook of the track, which was written by Abel, Oscar Holter, Belly and Max Martin. Speaking about the new offering, he cited the song's ability to offer escapism to listeners. "Songs that tell stories and create worlds have always been why people get lost in music. I always try to immerse myself in that tradition and foster that escapism," he explained.
"Take My Breath" serves as The Weeknd's first new cut since the March 2020 release of After Hours. It leads his new era, which he previously teased by stating "the dawn is coming." Over in his GQ cover story, the entertainer said that the upcoming LP is "the album [he's] always wanted to make."