Top Club Confirms Talks With Lionel Messi Amid Barcelona Split
By Jason Hall
August 6, 2021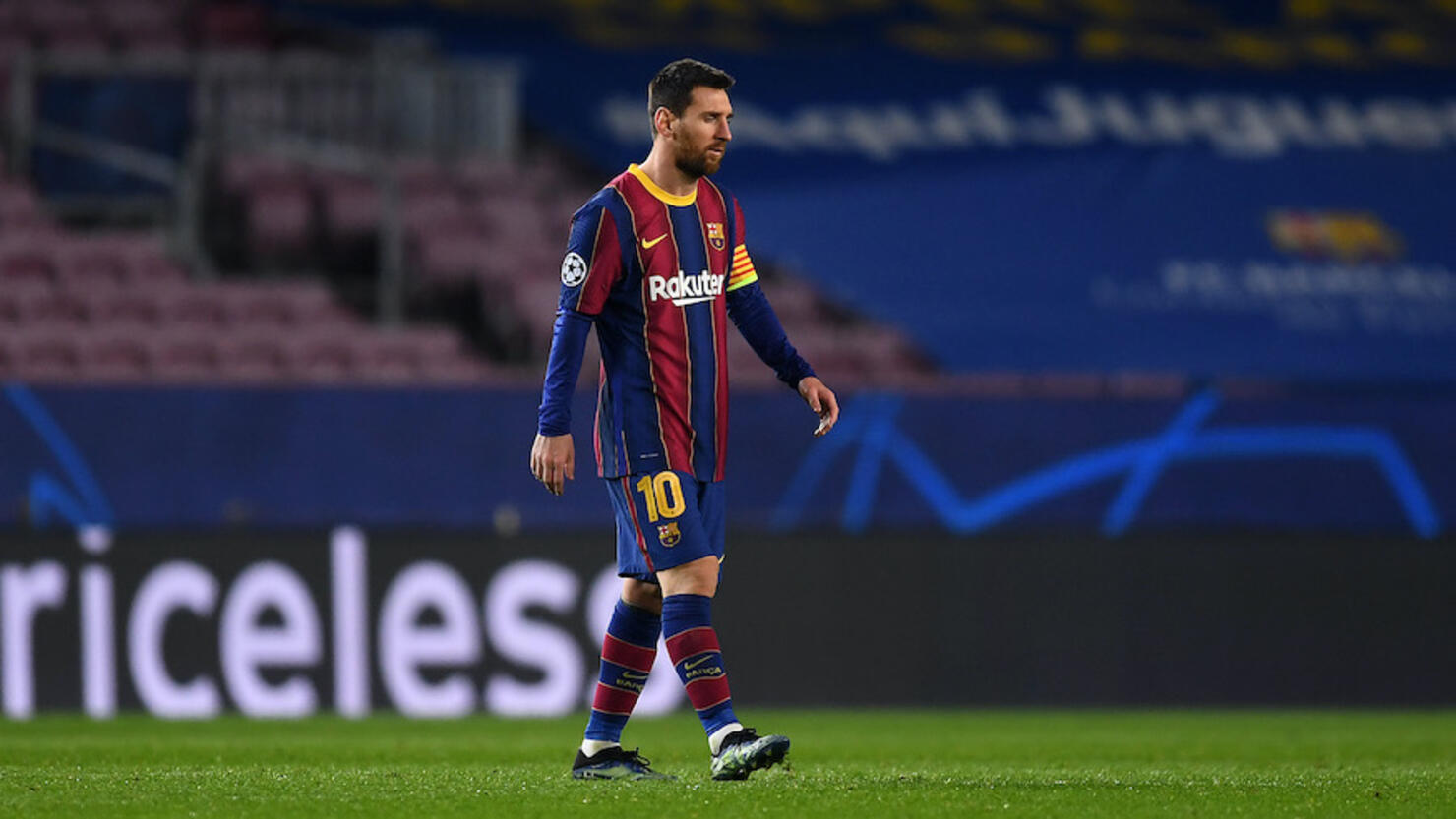 Paris Saint-Germain manager Mauricio Pochettino confirmed the club has made contact with Lionel Messi amid the forward's decision to leave FC Barcelona.
ESPN reports PSG reached out to the six-time Ballon d'Or winner on Thursday (August 5) after Barcelona announced Messi didn't plan to sign a previously reported long-term contract extension.
PSG sporting director Leonardo and chairman Nasser al Khelaifi are reported to be "heavily involved in the discussions" and have been in contact with Messi's father, Jorge, even prior to Thursday's announcement, according to sources.
Pochettino confirmed the reports during a news conference ahead of PSG's Ligue 1 season opener.
"Of course [signing Messi] is a possibility," Pochettino said via ESPN. "The club is working on it and if there is any information we will communicate it as soon as possible."
Sources with knowledge of the negotiations report Messi signing with PSG would also increase the likelihood of Kylian Mbappe -- who is set to become a free agent next summer -- agreeing to a long-term deal with the club.
Additionally, adding Messi would end PSG's reported interest in signing Manchester United midfielder Paul Pogba, who is also set to become a free agent next summer, ESPN reports.
PSG has long been a favorite to land Messi since he initially acknowledged interest in leaving Barcelona last year. PSG forward Neymar, who played alongside Messi at Barcelona from 2013-17, has publicly pushed for his former teammate to join the club and offered to give up his No. 10 shirt if a deal is reached, Soccer Laduma reports.
Messi has also reportedly discussed the move with fellow Argentina teammates Angel Di Maria and Leandro Paredes, as well as Italian star Marco Verratti, all of whom play for PSG.
On Thursday, FC Barcelona confirmed reports that Messi decided not to sign a long-term extension with the club in a news release on its official website.
"Despite FC Barcelona and Lionel Messi having reached an agreement and the clear intention of both parties to sign a new contract today, this cannot happen because of financial and structural obstacles (Spanish Liga regulations)," the statement read. "As a result of this situation, Messi shall not be staying on at FC Barcelona. Both parties deeply regret that the wishes of the player and the club will ultimately not be fulfilled.
"FC Barcelona wholeheartedly expresses its gratitude to the player for his contribution to the aggrandisement of the club and wishes him all the very best for the future in his personal and professional life."
LATEST NEWS | Leo #Messi will not continue with FC Barcelona

— FC Barcelona (@FCBarcelona) August 5, 2021
Last month, ESPN reported Messi, 35, who spent the final four years of his youth career and entire senior career with the Catalan club, agreed to a five-year deal on Wednesday (July 14), just weeks after his previous contract expired.
Messi's previous contract, which was worth more than €500 million ($594m) during a four-year span, expired at midnight on June 30.
The forward was reportedly courted by Paris Saint-Germain and Manchester City amid reports of interest in ending his 20-year relationship with Barcelona last summer.
The report came after Barcelona was defeated, 8-2, by Bayern Munich in the Champions League, as well as a tumultuous relationship with former club president Josep Maria Bartomeu, which included Messi calling Bartomeu a "liar" in a September 2020 interview with Goal after Barcelona blocked the forward's departure.
However, Barcelona's decision to bring back former club president Joan Laporta in March -- who had previously served the role from 2003-2010 -- is believed to have swayed the captain into returning for his 18th senior club season.
Messi was on holiday after leading the Argentina national team to its first Cope America championship since 1993 and the first of his international career when ESPN reported the contract extension last month.
Messi joined Barcelona's academy in 2000 and has appeared in a club record 778 games, surpassing former teammate Xavi Hernandez's previous record last season.
The Argentinian forward has a club record 672 career goals, leading Barcelona to 10 La Liga and four Champions League titles, while also winning a record six Ballon d'Or awards.