T-Pain Once Spilled Hennessy On Beyoncé's White Dress: 'I Did Not Do Good'
By Hayden Brooks
August 10, 2021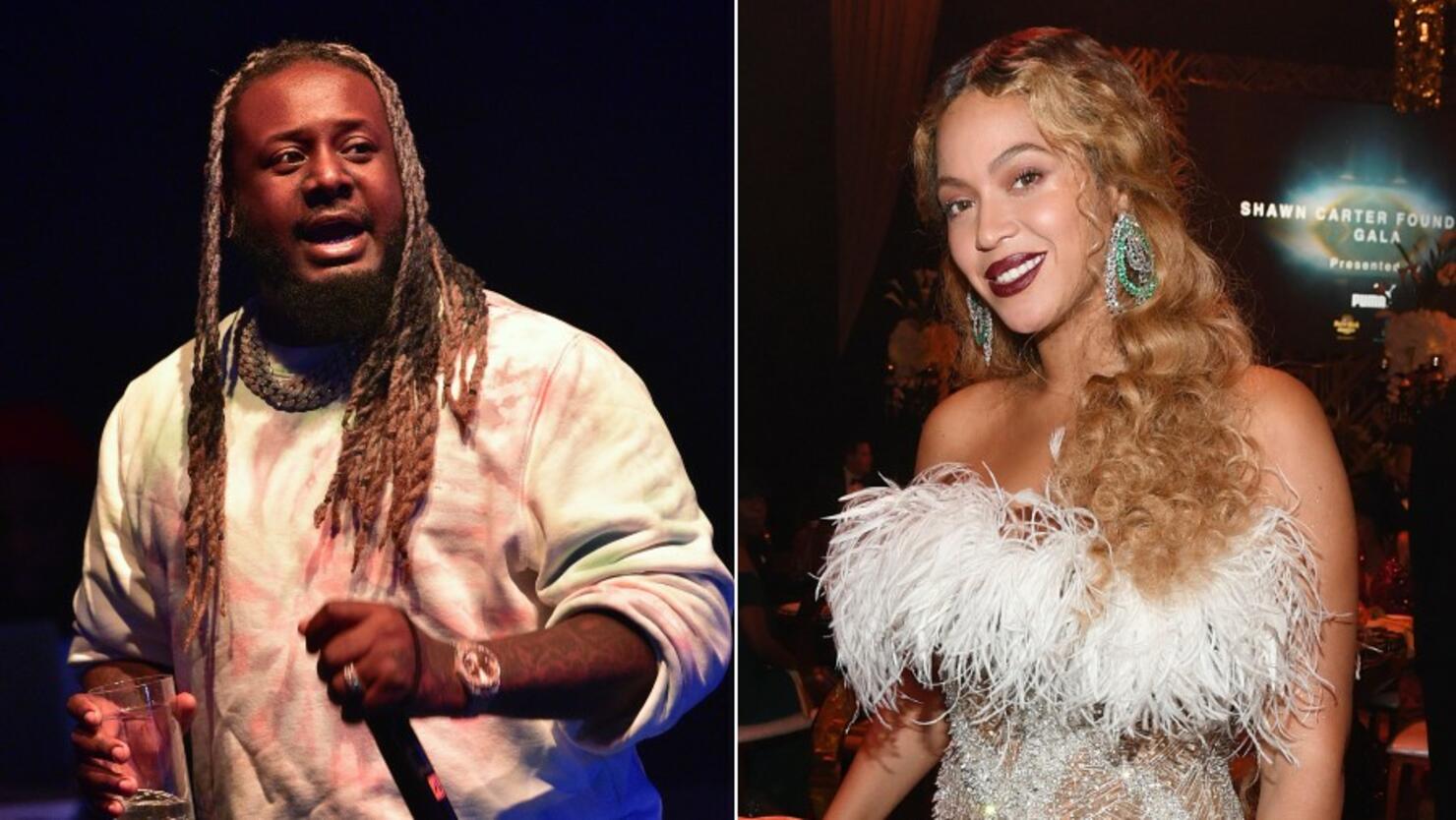 T-Pain has had his share of embarrassing celebrity encounters — even with Beyoncé.
During an installment of Drink Champs, which included talk of the Auto-Tune-centric episode of Netflix's This Is Pop, the hitmaker recalled the awkward moment at a Grammy afterparty. "She hit my elbow, and it [spilled] on her long ass white dress," he admitted to N.O.R.E. and DJ EFN of the encounter. "I did not do good that day."
As the story goes, T-Pain had bumped into Bey and JAY-Z at the affair and initially thought it would be a good opportunity to make amends with the latter because he had released "Death of Auto-Tune" and T-Pain had interpreted it as a diss track. "I'm the face of this," he said. "Just like Lil Yachty was the face of Mumble Rap. So, when you say Auto-Tune is wack, I'm the face. Anytime [JAY-Z] says something is wack, it's trash."
T-Pain went on to explain that the backlash he received after "Death of Auto-Tune," as well as his own encounter with Usher, where he was told that he "f*cked music up" for real singers, sent him into a deep depression. "I was done with life," he admitted. "I was suicidal for real. I was like, 'What the f*ck am I doing this for?'"