'Plagued By Moths': Arizona Is Experiencing Insect Swarms Like Never Before
By Ginny Reese
August 11, 2021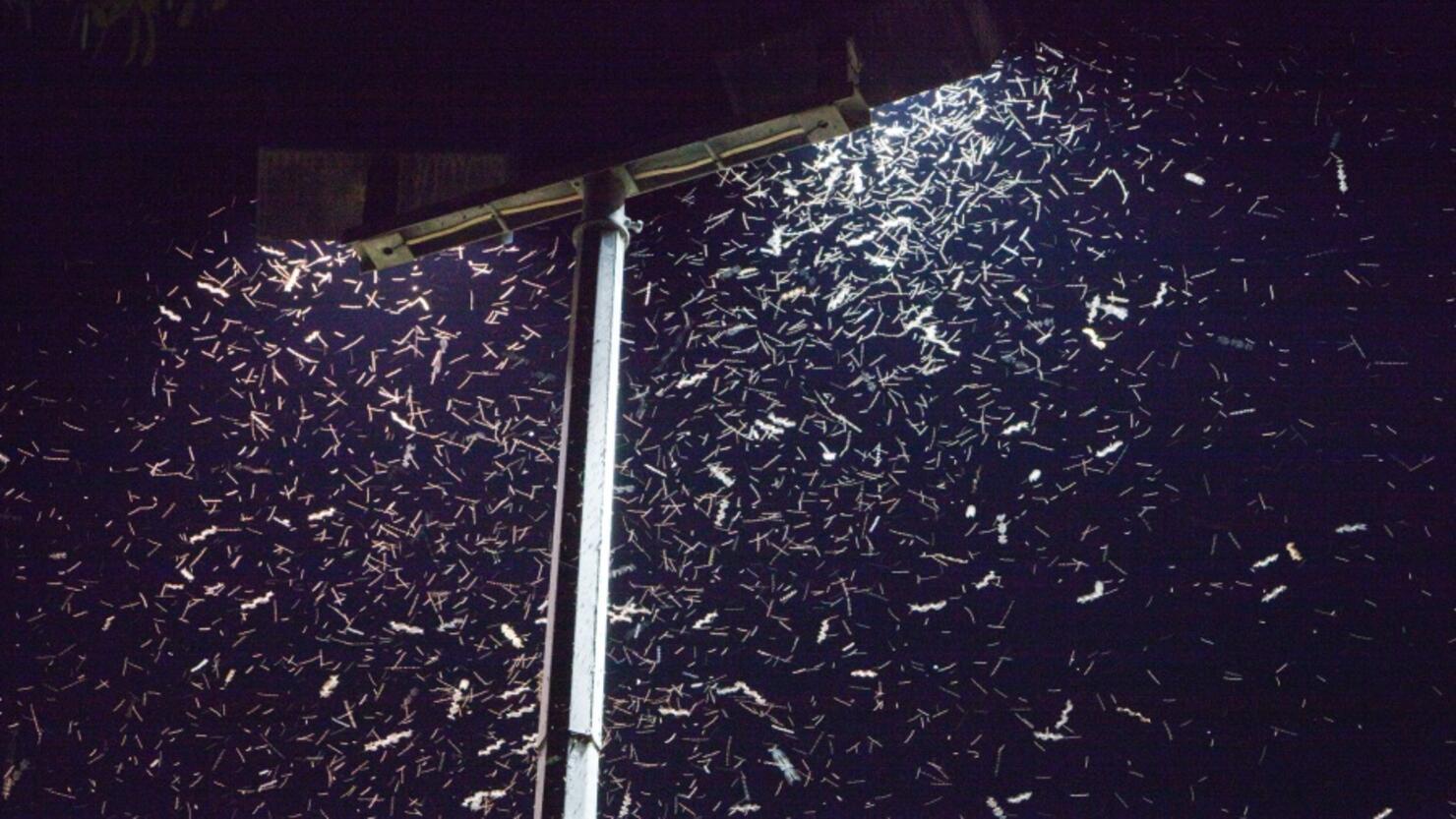 Arizona is experiencing insect swarms like never before. AZ Family credits an active monsoon season for being the reason that there are so many bugs everywhere.
Phoenix resident Barbara Smith said, "I pulled it around like this, and I looked down and there was like a whole moth in my hair, like right about here, like whole; he was dead."
Another resident, Melissa Coble, said, "There are moths everywhere. They were on the outside of our windows, they were getting in the house. They're on the outside of my car. There was one inside of my car. yesterday."
It seems like people all over the state are experiencing it too.
Downtown Phoenix is being plagued by moths. A moth flew straight at my face the other day. Raise your hand if you've been personally victimized by a moth.

— Gabinha Sabedra (@Gabyseeeta) August 6, 2021
Gene Hall, manager for the University of Arizona Insect Collection, said, "Last year the conditions were so harsh. It was very dry; it was very hot. We didn't see great numbers of insects the last couple of years."
This year is the opposite. The bugs have food sources due to the rain. Hall said, "The moths that I'm getting a lot of inquiries about are species that are tied to mesquite. And caterpillars feed off Mesquite leaves. Mesquite is doing great right now."
So what's the best way to keep the moths away from your home? Try keeping the lights off.
Coble said, "As soon as the sun goes up, we try and turn off all of the lights." Smith said, "Light is just something they love so we've been living a very holistic lifestyle with candles and stuff like that."