Watch Gorillaz Debut New Songs, Bring Out Robert Smith At Benefit Concert
By Katrina Nattress
August 11, 2021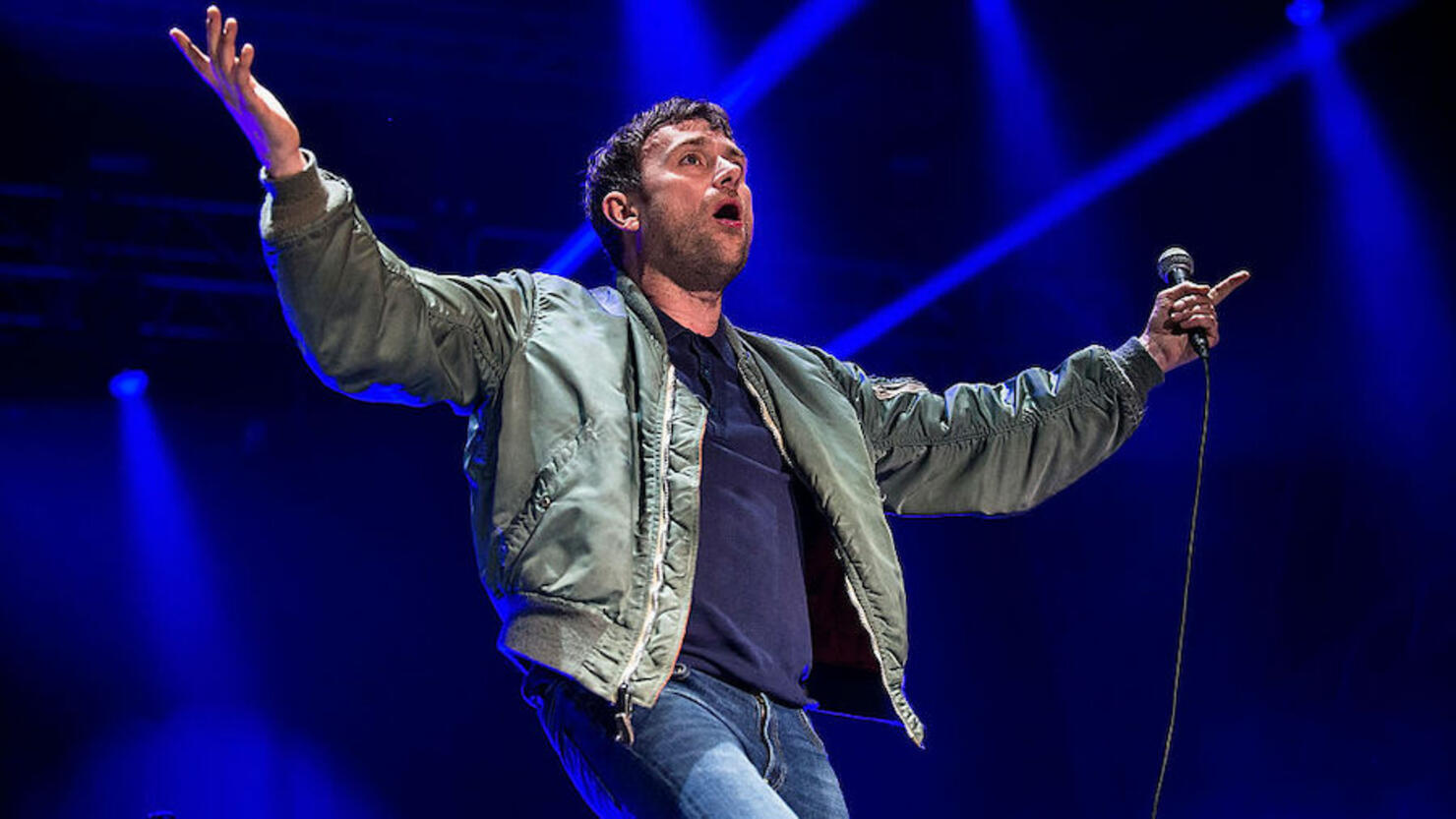 Photo: Getty Images AsiaPac
Gorillaz treated NHS workers and their families to a free show at London's O2 Arena on Tuesday night (August 10) as a thank you for all their selfless work during the pandemic, and the set did not disappoint.
Aside from bringing out a handful of guests, including The Cure's Robert Smith for their collaboration "Strange Timez" and New Order's Peter Hook for "Aires," the band also debuted three new songs: "Meanwhile" featuring Jelani Blackman, "Jimmy Jimmy" featuring AJ Tracey, and "De Ja Vu" featuring Alicai Harley.
Damon Albarn recently revealed that Gorillaz were working on new music, so maybe this is a sneak peek?
See them perform the new songs and check out the full set list below.
Gorillaz O2 Arena Setlist August 10, 2021
M1 A1
Strange Timez (with Robert Smith)
Last Living Souls
Tranz
Aries (with Peter Hook)
Tomorrow Comes Today
Saturnz Barz (with Popcaan)
Rhinestone Eyes
Every Planet We Reach Is Dead
Kids With Guns
Fire Flies
The Lost Chord (with Leee John)
Désolé (with Fatoumata Diawara)
On Melancholy Hill
El Mañana
Andromeda
Opium (with EARTHGANG)
Meanwhile (with Jelani Blackman) (Debut)
Jimmy Jimmy(with AJ Tracey) (Debut)
De Ja Vu (with Alicai Harley) (Debut)
Garage Palace (with Little Simz)
DARE (with Shaun Ryder and Rowetta)
19-2000
Dirty Harry
Momentary Bliss (with slowthai) and Slaves)
Plastic Beach
Encore:
Hong Kong
Stylo (with EARTHGANG)
Feel Good Inc. (with Pos)
Clint Eastwood (with Little Simz and Sweetie Irie)
Don't Get Lost in Heaven
Demon Days