Jimmie Allen Gushes Over Watching Disney Princess Movies With His Daughters
By Emily Lee
August 13, 2021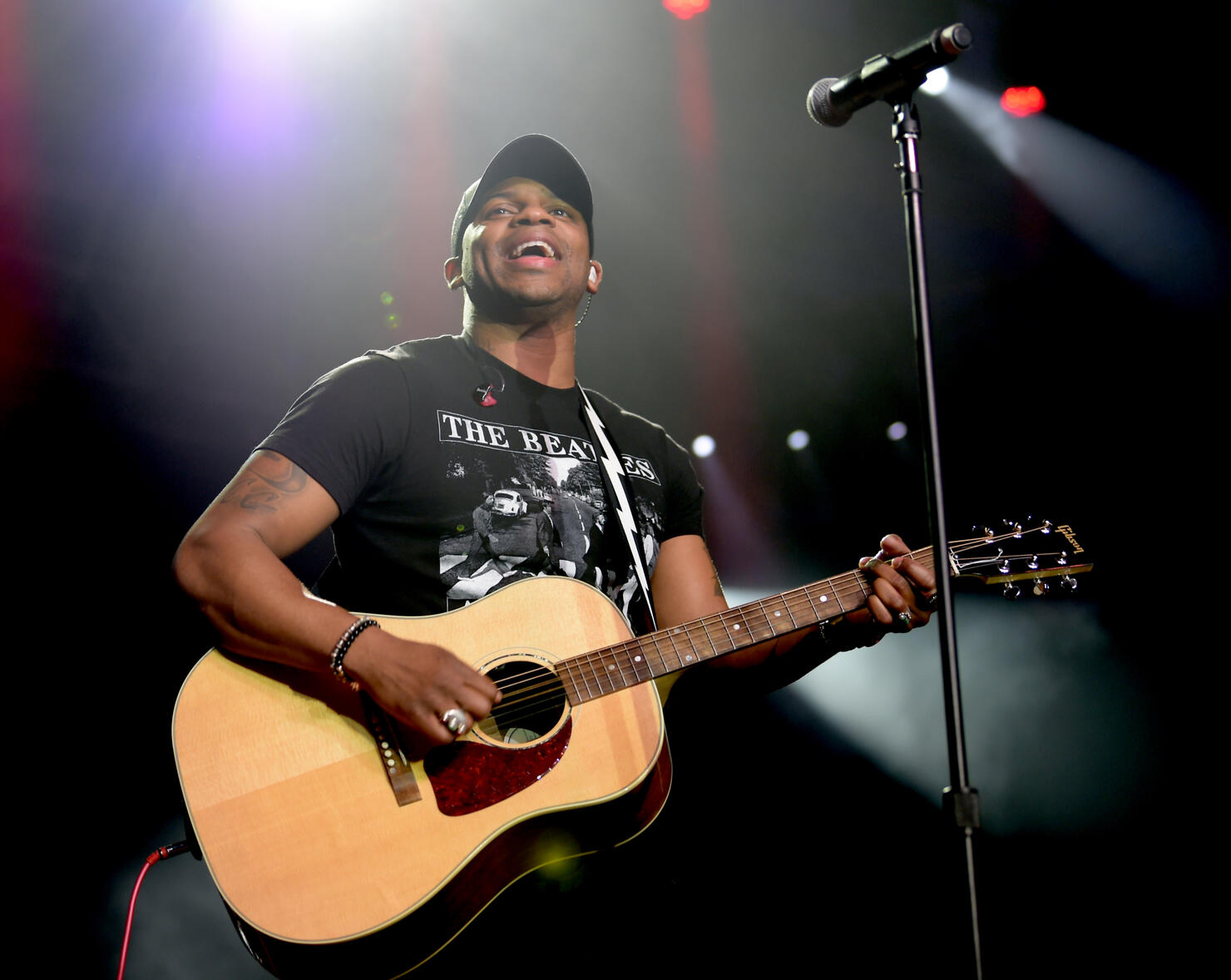 Jimmie Allen and his wife, Alexis, are getting ready to welcome their second child together this fall. The newlyweds are already parents to daughter, Naomi Bettie, and son, Aadyn, and are thrilled to be adding another little girl to their family.
While chatting with People, Allen revealed the one thing he's looking forward to most about being a dad to two girls. "I'm excited about having a girl because that's like nine more years of Disney princesses!" the country music star gushed. "I'm obsessed with Disney World. I've always wanted to go inside a Bibbidi Bobbidi Boutique. I am hype!"
For those who may not know, Bibbidi Bobbidi Boutique is a unique experience that transforms children into "elegant princesses and shining knights" during their Disney World vacations. Bibbidi Bobbidi Boutique is located in Magic Kingdom.
The 'Best Shot' singer previously revealed he has a name in mind for his baby girl, however, his wife isn't on board with his suggestion. "We do not have a name because we were preparing for a boy so we don't have a girl name. I wanna name her Arya Stark Allen because I'm a huge Game of Thrones fan but Lex ain't lettin' that happen! So I don't know what we're gonna call her," he joked. "We might just name her 'Hey You.' "
Allen's little girl is expected to arrive sometime in November. Who knows, maybe they'll name her after a Disney princess?