Adam Sandler Congratulates His Little League Team On World Series Berth
By Jason Hall
August 16, 2021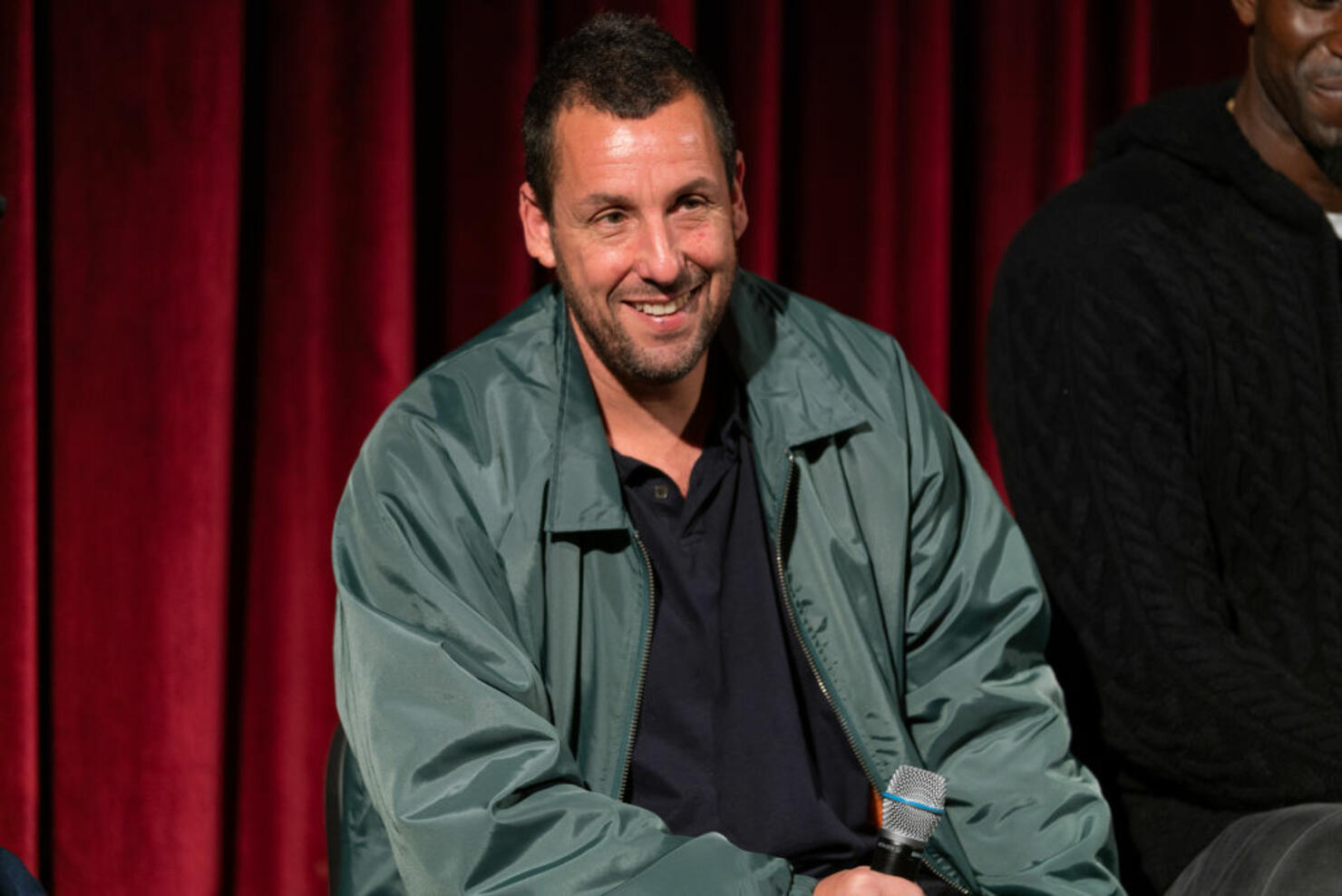 Photo: Getty Images North America
North Hooksett-Manchester Little League's most famous former player congratulated the team on clinching a Little League World Series berth.
Adam Sandler shared an Instagram post of the team holding up its "2021 New England Little league Baseball Champions" banner, alongside a photo of himself and his former teammates from his childhood.
"North Hooksett Manchester Little League are now the New England champs," Sander wrote. "Holy Cow! Way to take it to the next level you studs! Next stop Williamsport! Me and my whole old team are pulling for you!!!"
North Manchester Hooksett defeated Manchester Little League (Connecticut), 11-1, to win the regional title in Bristol, Connecticut on Saturday (August 14), with the game stopping in the bottom of the fourth inning due to a 10-run mercy rule.
Tristan Lucier hit two three-run home runs and allowed just three hits in a four-inning pitching effort.
Keith Townsend also contributed two hits and two RBI to the 11-run blowout for NMHLL.
New Hampshire has won four consecutive games by a combined margin of 45-2 since losing 5-0 in its tournament opener to Maine last Sunday (August 8).
The team will now travel to Williamsport, Pennsylvania to play in the Little League World Series, which will begin on Thursday (August 19).
New Hampshire was already guaranteed a Little League World Series berth prior to Saturday's victory due to this year's tournament being limited to U.S. teams only amid the ongoing COVID-19 pandemic.