Bruins Star Pastrnak's Latest Honor Sets New Record
By Jason Hall
August 16, 2021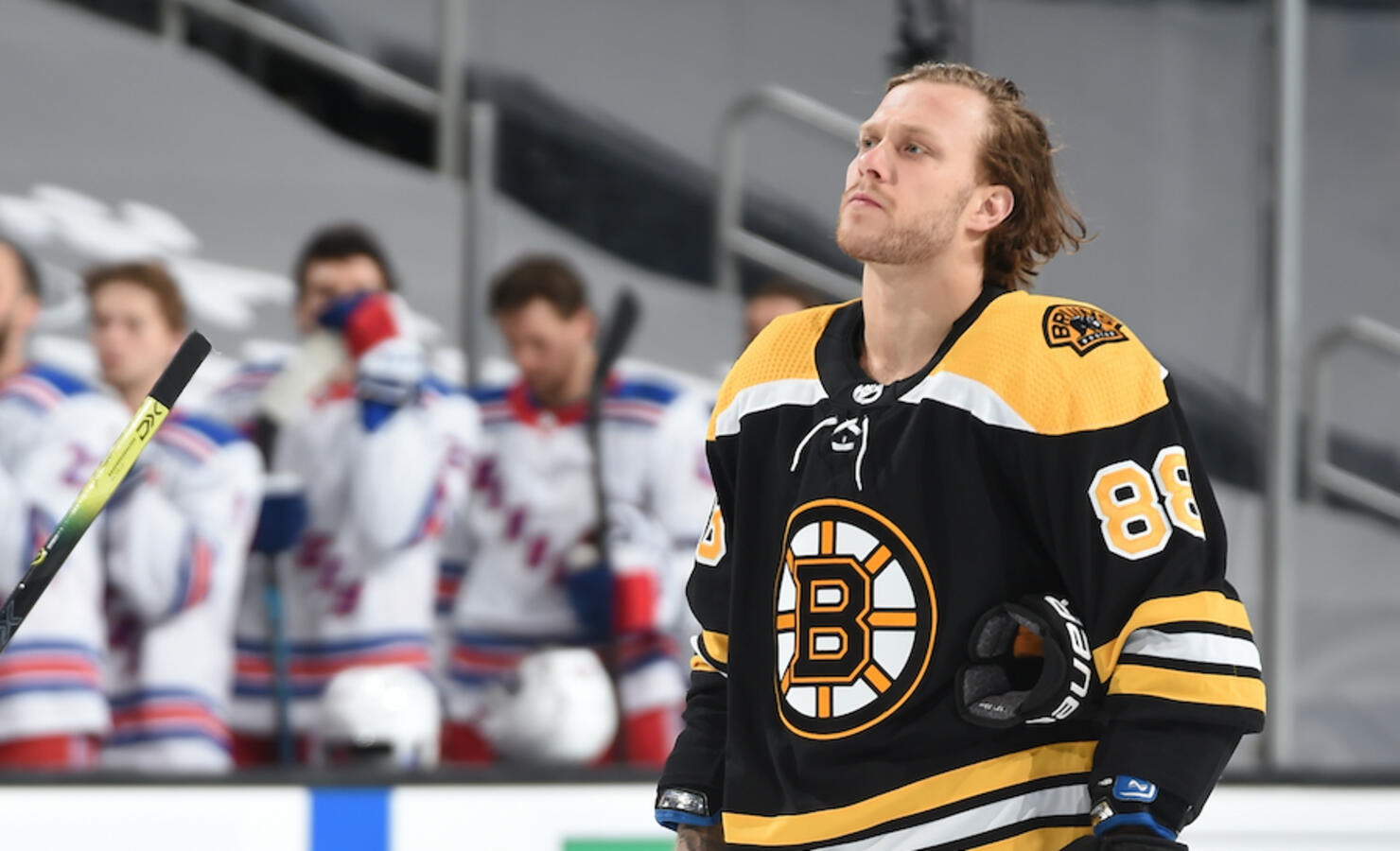 Boston Bruins star David Pastrnak was named the Czech Player of the Year for the first consecutive season this past weekend, which broke a 25-year-old record for most consecutive wins held by NHL legend Jaromir Jagr.
Pastrnak, a native of Havirov, has now tied Hockey Hall of Fame goaltender Dominik Hasek for second overall in wins (five) for the "Golden Hockey Stick" award, which is annually awarded to the best Czech ice hockey player.
Jagr, 49, who is still an active pro hockey player for and the owner of the Czech Extraliga's HC Kladno, won the award 12 times during his 24 NHL seasons, which included winning the award four consecutive times from 2005-08 as a member of the New York Rangers.
Pastrnak recorded 48 points (20 goals, 28 assists) in 48 total appearances for the Bruins during the pandemic-shortened 2020-21 NHL season.

The 25-year-old winger earned 492 points in the voting, defeating Tampa Bay Lightning forward Ondrej Palat (472 points) and former teammate center David Krejci, who spent his final season with the Bruins this past spring before opting to return to his home country to join HC Olomouc for the upcoming Czech Extraliga season.
Krejci also won the award in 2013 as a member of the Bruins and ranks third behind Jagr and Hasek with 11 top-10 finishes.
The Czech Player of the year award has been voted on by Czech hockey journalists and coaches at various levels of competition since its inception in 1969.