Steel Panther Launches Global Search For New Bassist
By Andrew Magnotta @AndrewMagnotta
August 17, 2021
Steel Panther broke the news last month that longtime bassist Lexxi Foxx was leaving the band after more than a decade of service to rock and roll.
While many feel they'll never get used to seeing the band without its towering, rhinestone encrusted blond bassman, Steel Panther has to move on.
A month after announcing Lexxi's departure, the band is officially launching a global search for a new bass player — and they'll have to hurry since their 'Heavy Metal Rules' tour launches September 3.
"Our socials and our site have been overwhelmed by messages from people who think they're the one," said drummer Stix Zadinia in a message announcing the search.
Of course the band is looking for someone who can do more than perform Steel Panther's music. Anyone applying for the gig will have to check a lot of boxes and answer some tough questions:
"Are you the one?
Do you have what it takes
Do you have the look?
Do you have the sexiness
Do you have chops? Do you have the chops? The chops?
Are there any warrants for your arrest, internationally or domestically?"
If you answered yes, no, yes, no, no, yes, yes and no, then you might have what it takes to be part of the "raddest, sexiest, dirtiest, most awesome, most fun rock and roll extravaganza ever known to man or whoa-man?"
The band has included further instructions here via its official website.
Applicants are asked to 1.) "Be bitchin'" 2.) Upload a video of a performance of any Steel Panther song 3.) Upload a video explaining who the hell you are, where you came from, what's wrong with you and why you should be Steel Panther's new bassist (or something like that).
If you make the cut, they'll get in touch.
But as you can imagine, competition is going to be stiff.
The solicitation video Instagram quickly drew hundreds of comments, in addition to an application from bass legend Billy Sheehan (David Lee Roth, Mr. Big, Steve Vai, The Winery Dogs, etc.).
"I hereby submit!!!!" Sheehan wrote in a comment.
Good luck to all the applicants. And remember, hairspray is flammable.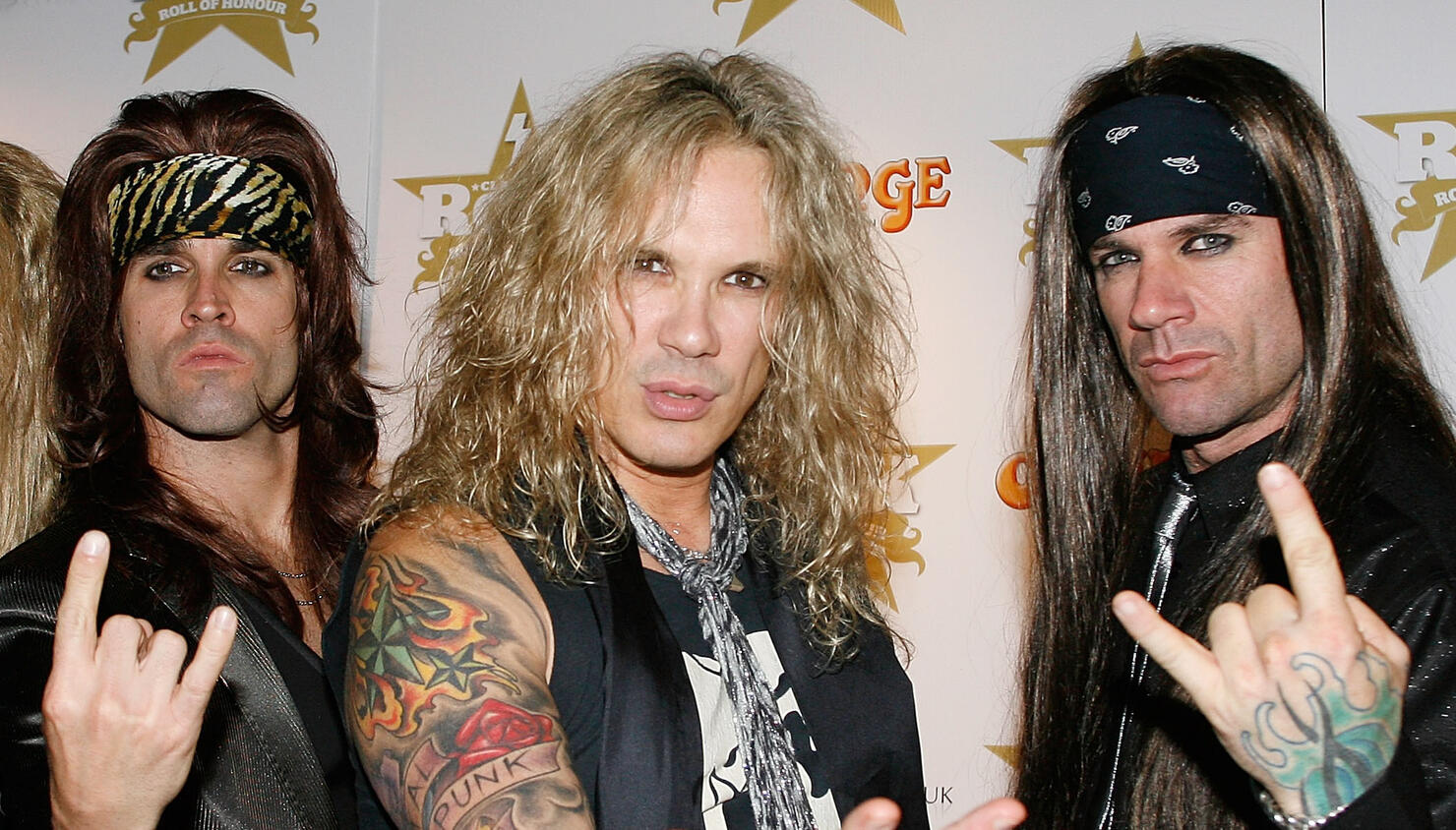 Photo: Getty Images Europe