Here's Why Health Officials Are Circling Eight-Month Frame For Booster Shot
By Jason Hall
August 18, 2021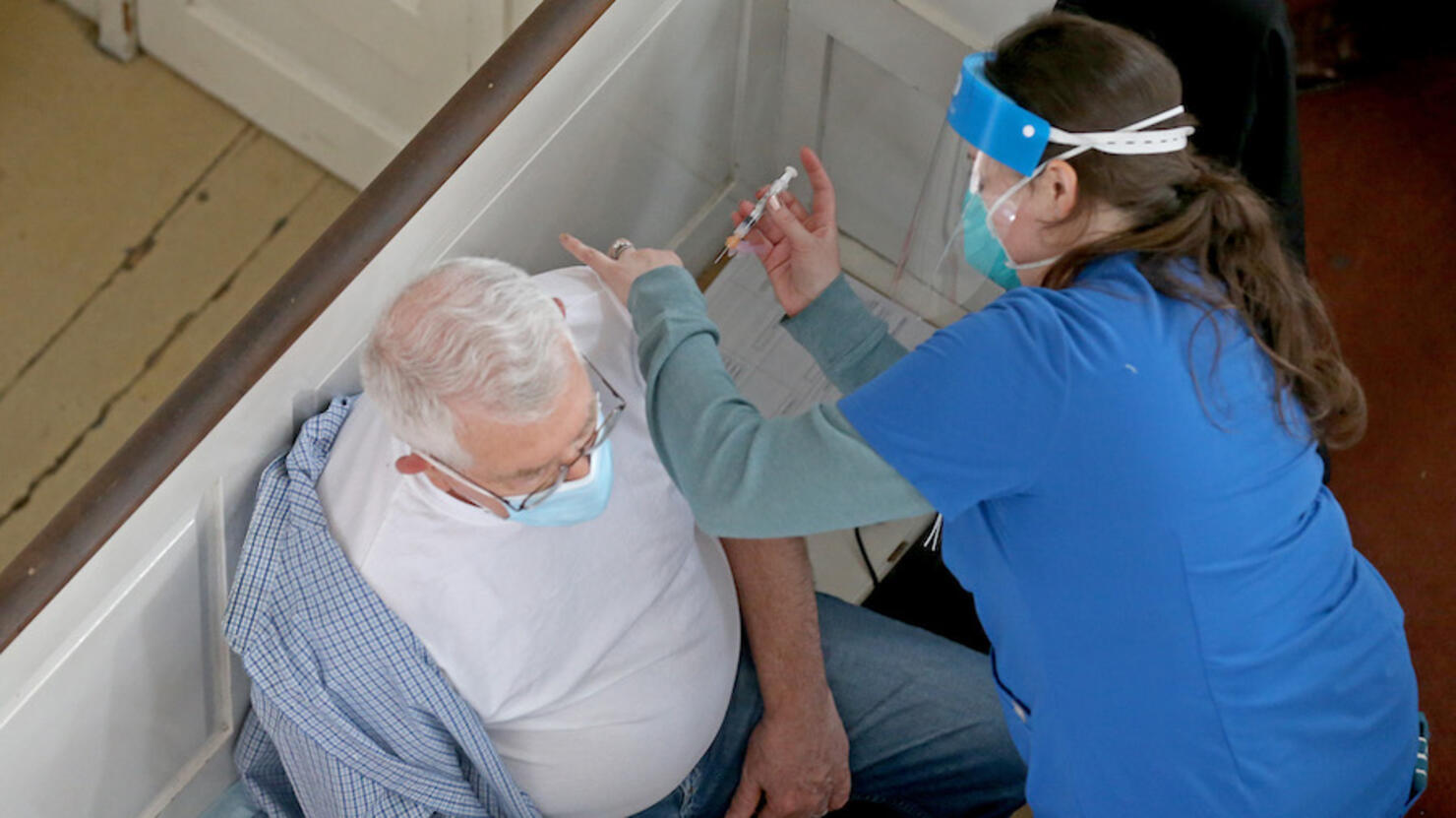 Top U.S. health officials announced a plan to begin offering COVID-19 booster shots to all Americans beginning next month.
NBC News reports the booster shots will be offered to all Americans beginning the third week of September as many individuals approach an eight-month gap since their previous dose.
The eight-month gap is believed to be based on findings both within the U.S. and internationally on how the vaccines have held up over time and whether they can combat the delta variant, which the CDC has referred to as "highly contagious, likely to be more severe."
"Delta is forcing this discussion" on boosters, said Dr. Colleen Kraft, associate chief medical officer at Emory University Hospital in Atlanta, via NBC News.
The delta variant now accounts for nearly 100% of all COVID-19 cases in the United States, CDC data confirmed.
The U.S. saw its seven-day average of COVID-19 cases spike by 700% since the beginning of July as the delta variant became the dominant strain nationally.
There are still questions as to how well the vaccines will fare against the delta variant, as well as whether their protection will lessen over time.
Experts said they are eager to see any new data that has led to the government's proposed timeline for individuals to receive booster shots.
Health experts are reviewing U.S. case numbers "almost daily," as well as monitoring the situation in countries such as Israel, which have offered a coronavirus booster to residents over 60 that were vaccinated more than five months prior with the belief that the vaccine's protection against serious illness has since dropped, Dr. Francis Collins told NBC News earlier this week.
Data posted on the Israeli Health Ministry's website shows vaccines administered to individuals over the age of 65 in January now have just 55% protection against severe illness.
"The data are strongly suggestive that people who got vaccinated early in Israel — that is, in January — are seeing infections in the vaccinated at a higher rate than people who got vaccinated in April," said Dr. Sankar Swaminathan, chief of the infectious diseases division at University of Utah Health via NBC News.
The delta variant has been associated with breakthrough infections, though such infections are rare and generally much less severe, and studies show fully vaccinated individuals can spread the virus if infected.