Kelly Clarkson's Husband Was 'Extremely Jealous' Of Her: 'He Made Her Know'
By Emily Lee
August 18, 2021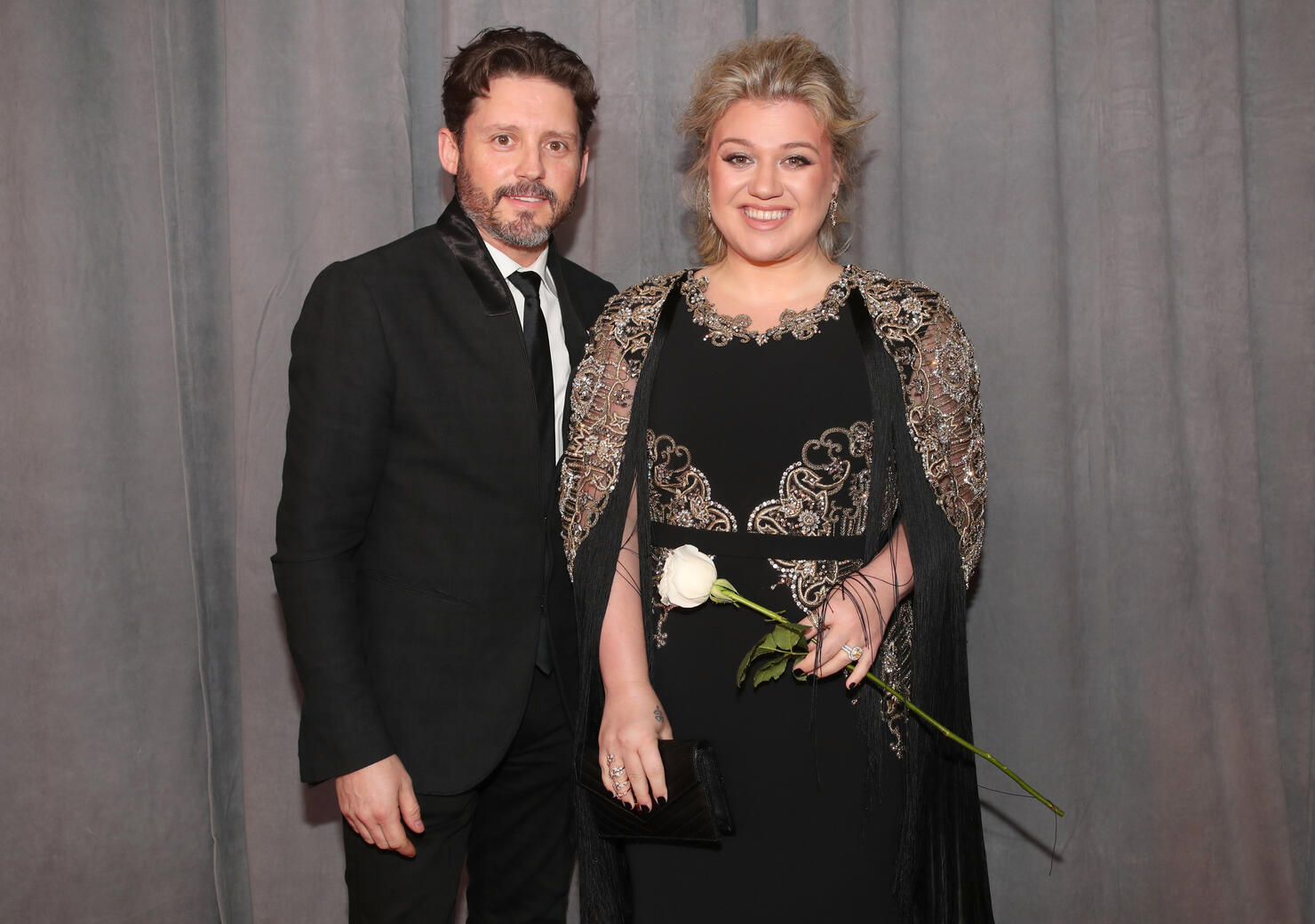 Though Kelly Clarkson and Brandon Blackstock announced their separation more than one year ago, the estranged couple is still waiting for their divorce to be finalized. Clarkson has remained fairly tight-lipped about the end of her seven-year marriage, however, a source close to the former spouses claims jealousy was a major factor in the split.
"The relationship had been on the rocks for a long time," the insider dished to Us Weekly. "She was the high-income earner with a wildly successful talk show, and is the star of another hit show The Voice. Brandon was extremely jealous of it and made her know it."
Blackstock's envy reportedly became toxic for their relationship, eventually leading to Clarkson calling it quits. Now that she and Blackstock are separated, Clarkson feels like she "can finally enjoy her success without feeling ashamed."
Adding even more tension to the situation, the insider says "Kelly doesn't take credit for her success," but rather she prefers to share the credit "with the team she works with." According to the source, this is "just who she is."
Unfortunately, Clarkson began to fear Blackstock was more interested in her massive salary towards the end of the marriage. "The marriage was really, really awful at the end. … Kelly felt that she could no longer trust Brandon. She had a lot of questions that he just couldn't answer," another source chimed in. "She just wasn't willing to look the other way anymore."
Though the divorce is not yet complete, Clarkson and Blackstock have finalized a number of aspects of their separation. Clarkson is now legally required to give Blackstock $150,000 for spousal support. She will also provide $45,601 per month in child support. This ruling comes from a Los Angeles County judge.
Blackstock, however, originally requested substantially more money from his ex-wife. He reportedly requested Clarkson pay $436,000 per month—$301,000 spousal support and an additional $1350,000 in child support.
While Blackstock was not granted the amount he was aiming for, he will take home $195,601 total per month from Clarkson. This adds up to about $2.4 million per year. Clarkson has also been ordered to pay $1.25 million of Blackstock's legal fees for their ongoing divorce proceedings.
Back in November, Clarkson was granted primary custody of their two children, 6-year-old River and 4-year-old Remy. While Blackstock wanted to split custody and have the children spend half their time in Montana, Clarkson argued that arrangement would be "detrimental" to the kids. "The court finds that the minor children are not now and have not been residents of Montana and that California is their home state," Clarkson's lawyer, Laura Wasser, said at the time.
The 'Breakaway' singer also recently filed paperwork requesting to legally change her last name back to Clarkson. "Petitioner requests restoration of the former name as set forth in the proposed judgment" the document reads.
Not only did Clarkson request to have her name legally reverted, she also filed documents to nudge the courts towards finalizing her divorce from Blackstock. Clarkson asked for a default judgment on her case, which would finalize her divorce without further legal proceedings.
Clarkson previously requested both she and Blackstock be declared legally single by the court. In her filing, Clarkson told the court they "both deserve the opportunity to build a new life."