Cardi B Launching New Apparel, Sneaker Line Inspired By Her Hometown
By Sarah Tate
August 20, 2021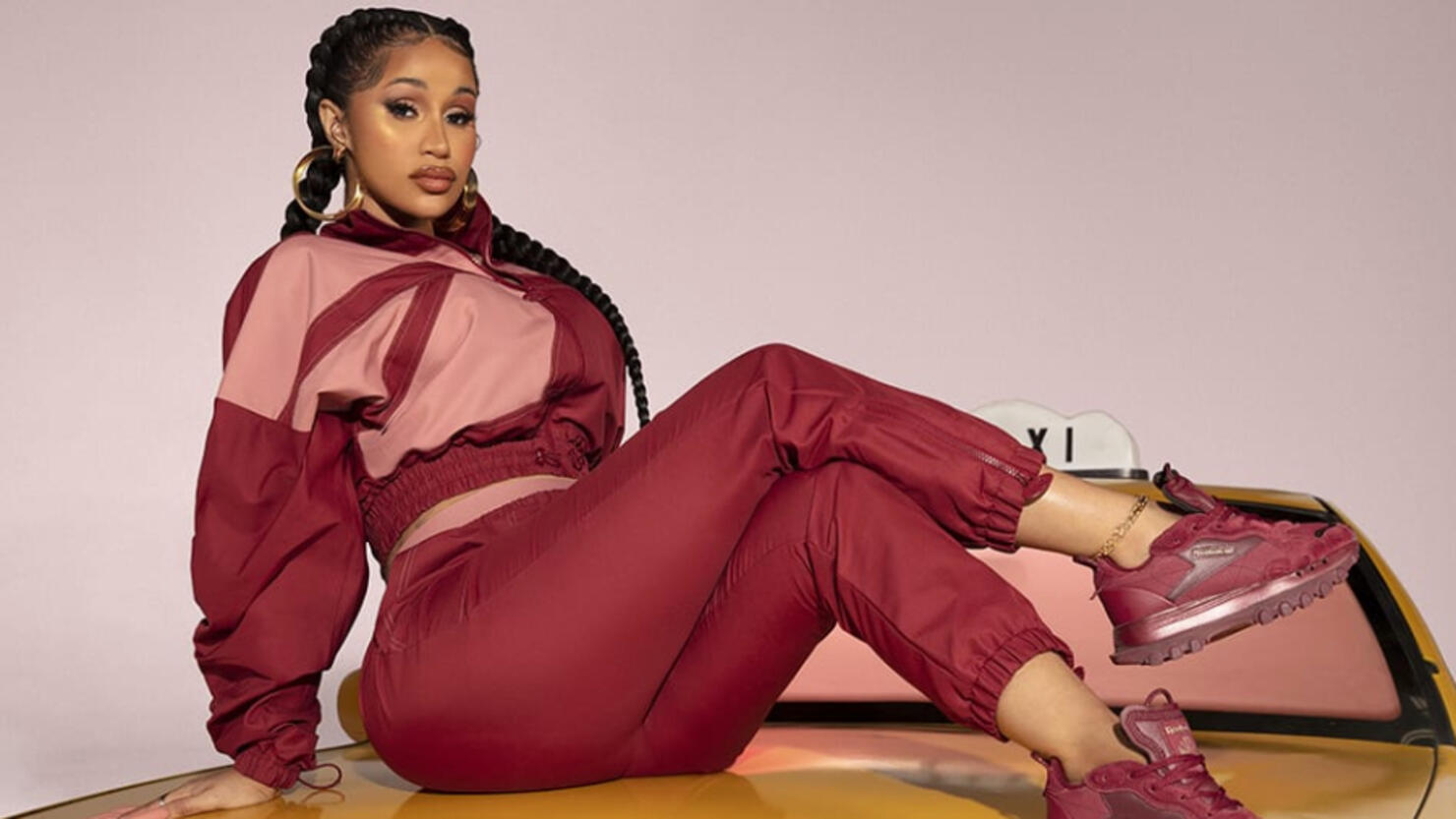 Cardi B is diving deeper into the fashion industry as she prepares to launch her second full apparel line with Reebok.
While the "WAP" rapper has dropped one-off collaborations with the athletic brand in the past, as well as her '90s-inspired "Summertime Fine" collection earlier this year, the new "Let Me Be...In My World" line draws inspiration from her hometown of New York City, per the Daily Mail.
"I was so happy to see the love for my first Reebok apparel collection so I'm really excited to introduce this one," Cardi said in a Reebok press release. "This NYC-inspired collection features some of my favorite pieces to wear – from corsets to tracksuits to fly kicks, all inspired by my time and love of New York," adding, "I hope this makes women happy wearing it, make them feel comfortable."
Apparel designer Morgen Kohn said every aspect of the new street-ready line is a reflection of the "Up" rapper, who was heavily involved throughout the entire production.
"This collection is inspired by Cardi's time growing up and hustling in NYC," said Kohn. "The details reflect Cardi herself: cut-outs represent her open personality, bungee details allow for maximum versatility and pop-color stitching gives an overall monochromatic look that little something extra."
The new Cardi and Reebok collection includes classic leather sneakers, tracksuits, satin jackets, pants and leggings, hoodies, skirts, body suits and more, with sizes ranging from 2XS to 4X. Check out the new collection here before it launches August 27.