Sinkhole Causes Road Closures In Hurricane
By Ginny Reese
August 20, 2021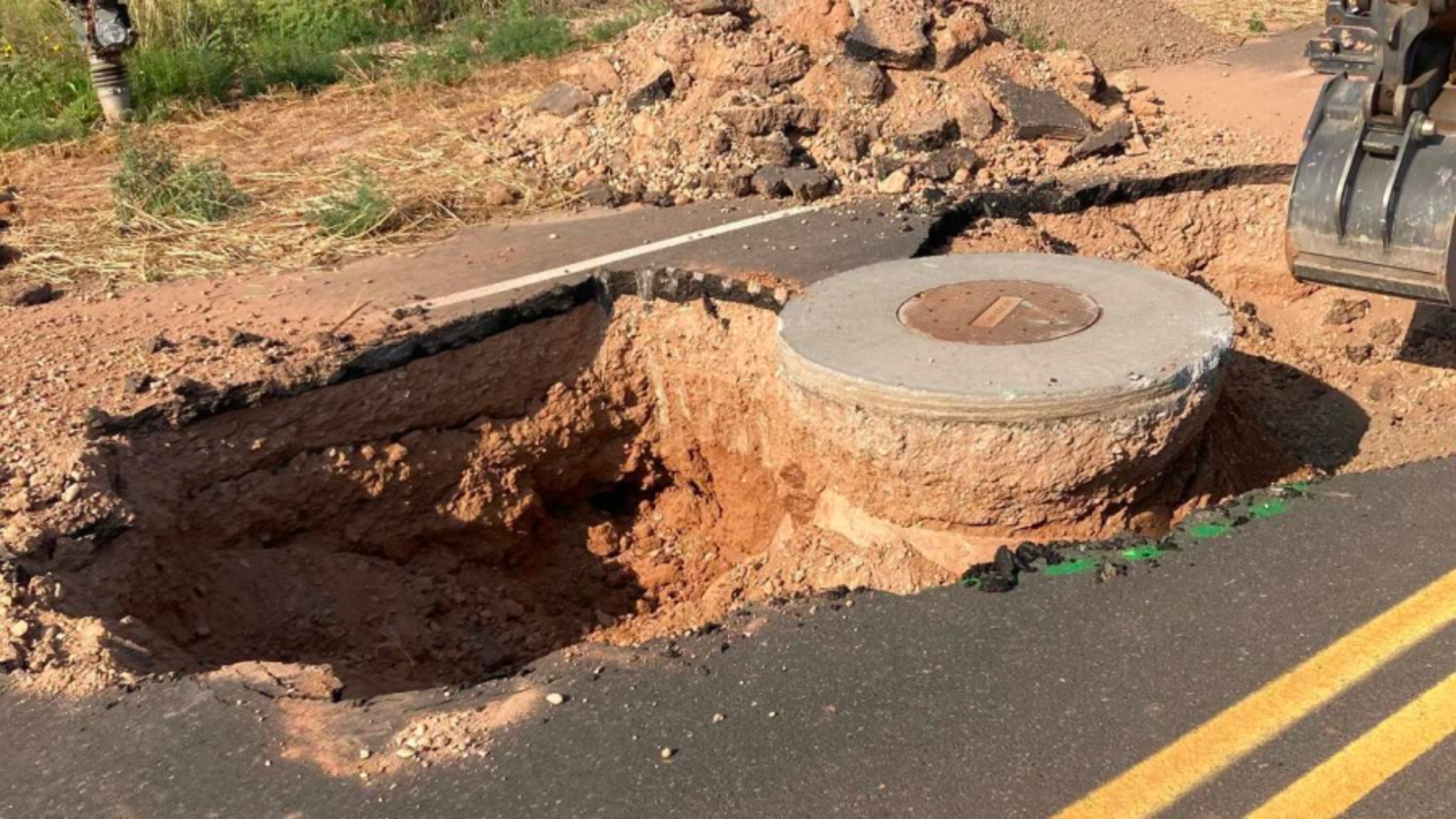 Photo: Hurricane City Police Department
A large sinkhole in Hurricane has caused some road closures, reported Fox 13 Salt Lake City. The sinkhole opened up on Thursday.
The area of the roadway from 300 South from 1500 West to SR7 will be closed indefinitely while crews work to repair all of the damages caused by the sinkhole.
Photos from the Hurricane City Police Department show the sinkhole right in the middle of the lane. The sinkhole does not appear to have caused any damages to vehicles, nor does there appear to be any cars inside of the sinkhole.
Local officials are asking all of the residents in the area to avoid the stretch of roadway with the sinkhole until repairs are completed.
Earlier this year, a sinkhole opened up in Capitol Reef National Park. The hole formed on state Route 24 on April 30th, according to a tweet from the National Park Service. It was located about a half mile from the visitor center.
So what exactly is a sinkhole?
The United States Geological Service says that they are holes that form when the ground beneath can no longer support the land surface. They may be caused by rain and surface water seeping into the ground, causing erosion.