Kacey Musgraves Announces New Album 'Star-Crossed,' Accompanying Film
By James Dinh
August 23, 2021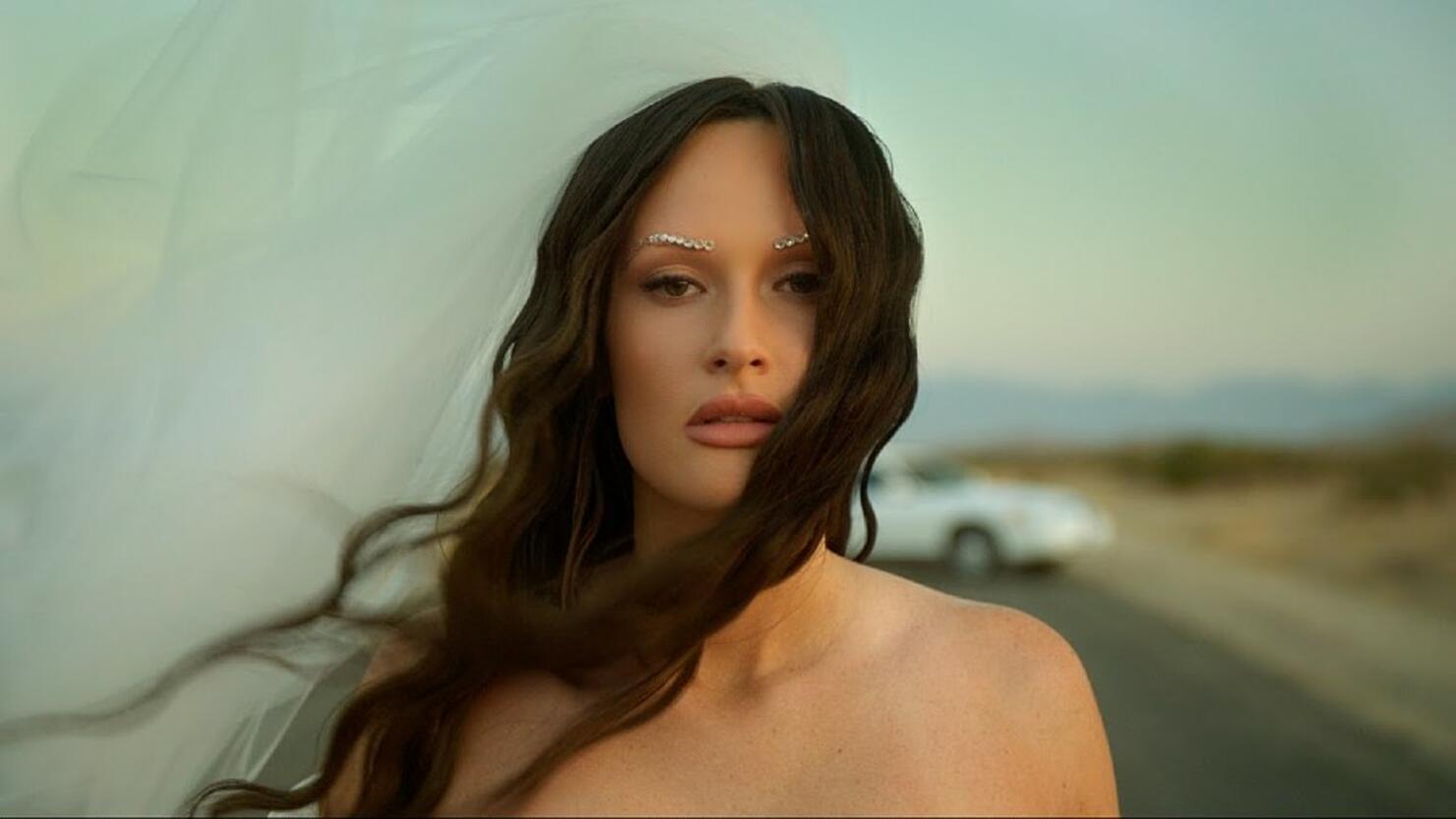 Photo: YouTube/K A C E Y M U S G R A V E S
Days after her 33rd birthday, Kacey Musgraves announced her brand-new album, Stars-Crossed.
"Fall apart September 10 with star-crossed: the album + film," the country titan captioned a multi-photo post on Instagram, which featured a shot of her with a veil over her head. The 15-song collection will drop via Interscope Records and UMG Nashville and see the entities team up to collaborate on marketing, radio promotion and international marketing. The set will arrive with a 50-minute film, which will be available for streaming exclusively on Paramount Plus. A trailer for the visual dropped in conjunction with the announcement on Monday (August 23) and teases the collection's three-minute title track. The song was produced and co-written by Daniel Tashian and Ian Fitchuk, and surfaced alongside the announcement for the campaign.
"[Tragedy is] the most popular art form across time and I think it always will be," Musgraves said in a new interview about the project. "And yeah, it was like, 'Man, tragedy, it's a modern tragedy in three acts.''But for a while, I was kind of freaked out. I don't have a concept, I don't have an album title. What is this going to be? It's just going to be a bunch of sad songs, you know what I mean? But then Star-Crossed happened. It was the 14th song we wrote and actually funny that it's the first song on that opens the album. I just really liked the definition. And I kind of came up with my own sort of too, because all the definitions that are out there are pretty antiquated from the old Bill Shakespeare days. But it's to be f*cked by love or luck."
In the press leading up to Musgraves' announcement, the chart-topper admitted that the upcoming LP is ready to flip the script on what fans heard of her on 2018's Golden Hour. "My last album is what people know me for. They see me as this starry-eyed, rose-colored glasses kinda girl; the Golden Hour girl," she admitted, in reference to her marriage of three years with Ruston Kelly. The pair filed for divorce in July 2020. "Well, here I come with a post-divorce album, bursting the f*king bubble."
The track list for Star-Crossed:
1. Star-Crossed
2. Good Wife
3. Cherry Blossom
4. Simple Times
5. If This Was a Movie..
6. Justified
7. angel
8. Breadwinner
9. Camera Roll
10. Easier Said
11. Hookup Scene
12. Keep Lookin' Up
13. What Doesn't Kill Me
14. There is A Light
15. Gracias a la Vida