Olivia Rodrigo Gives Paramore's Hayley Williams 'Good 4 U' Writing Credit
By Emily Lee
August 25, 2021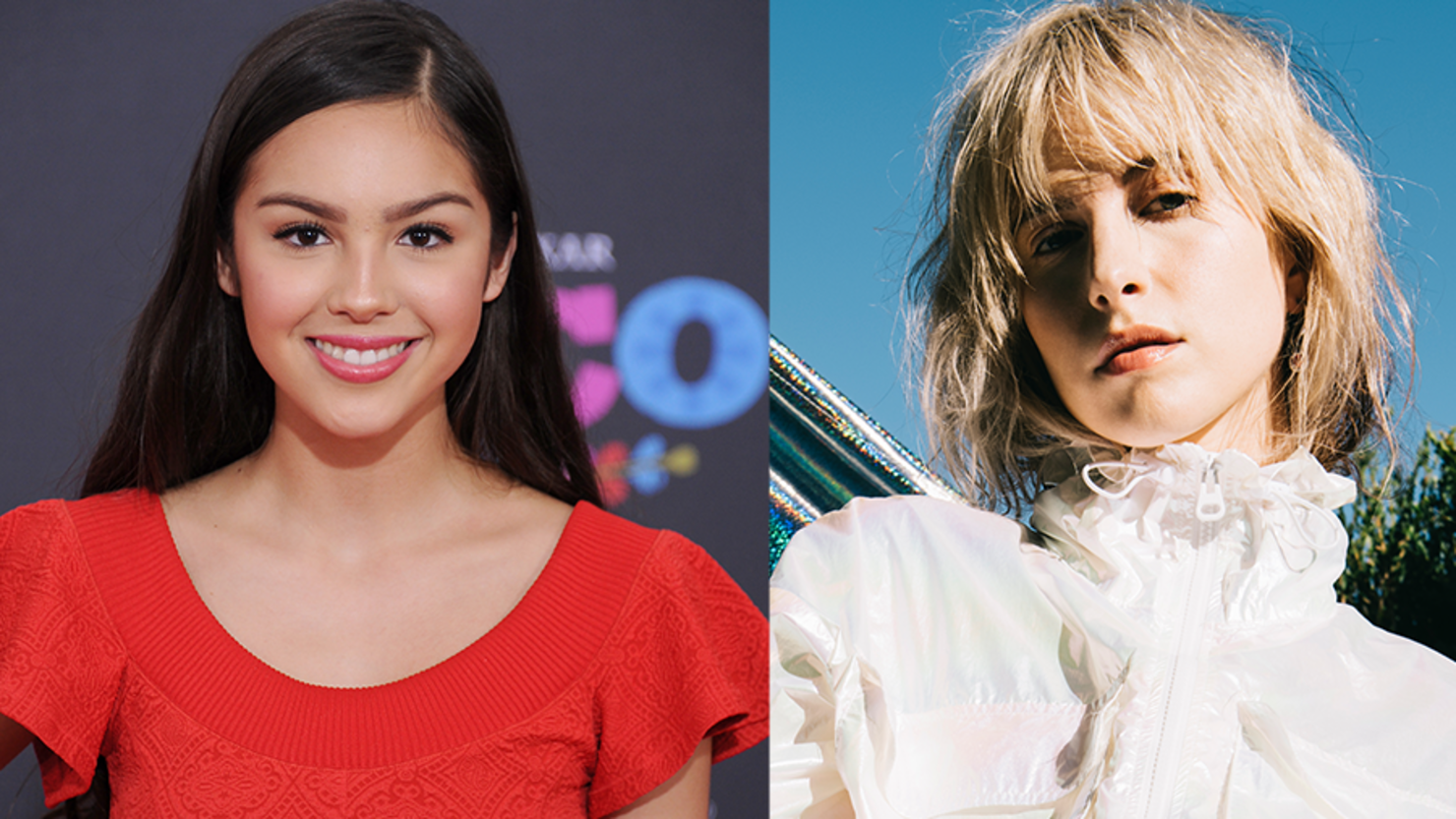 Photo: Getty Images/Atlantic Records
Olivia Rodrigo made an interesting update to the writing credits of her hit song 'Good 4 U.' When the song was first released, the only writers credited on the track were Rodrigo and her producer Dan Nigro. Now, though, Paramore's lead singer Hayley Williams and former guitarist Josh Farro are also listed as writer's on 'Good 4 U.'
According to a report from NME, Williams and Farro are now credited as writers alongside Rodrigo and Nigro in the repertory of the American Society of Composers, Authors and Publishers (ASCAP). This likely means that going forward Williams and Farro will make songwriter royalties off the track.
Williams celebrated the update to the writing credits for 'Good 4 U' on her Instagram Story. She reposted her publisher's own Story, which gave a "major shoutout" to Williams and Farro for nabbing the credit. In her repost, Williams added "our publisher is wildin' right now."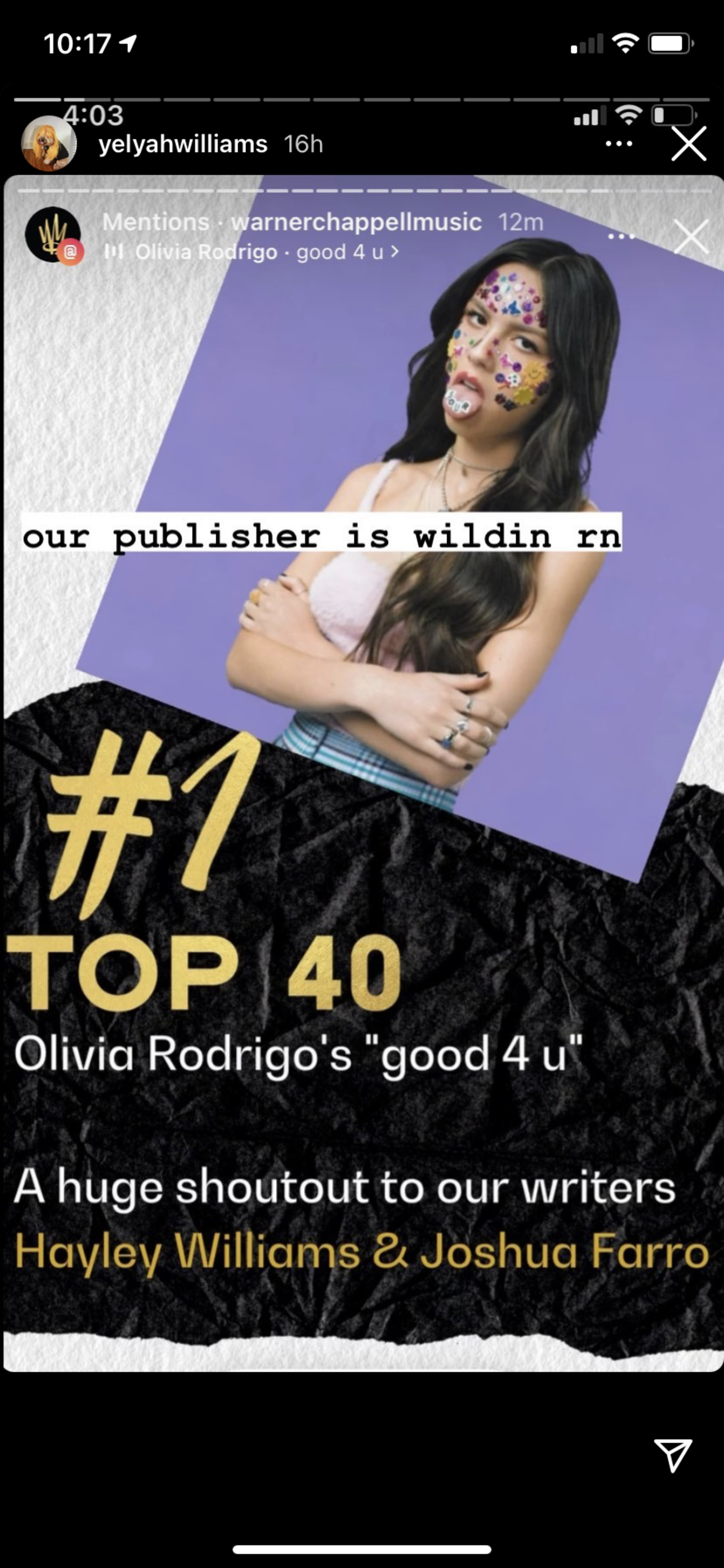 Fans of both Rodrigo and Paramore will know all about the comparisons made between 'Good 4 U' and 'Misery Business.' A mashup of the two tracks went viral on TikTok shortly after Rodrigo released 'Good 4 U' as a single.
Paramore isn't the only artist to have influenced Rodrigo's debut album Sour, either. The 18-year-old pop star also included an interpolation of melodies from Taylor Swift's 'New Year's Day' on the track '1 Step Forward, 3 Steps Back.' Following the release of Sour, Rodrigo added Swift and her frequent collaborator Jack Antonoff as writers on the track.
Rodrigo will be performing at this year's Daytime Stage at the iHeartRadio Music Festival in Las Vegas this September. Fans can tune in to watch the 2021 iHeartRadio Music Festival via an exclusive livestream on The CW App and CWTV.com. The festival will also be broadcast live on iHeartMedia radio stations throughout the country across more than 150 markets. Additionally, the CW Network will broadcast a two-night television special on Saturday, October 2nd and Sunday, October 3rd from 8-10pm ET/PT. Tickets are currently on sale via AXS.com.