ISIS Terror Threat Hangs Over U.S. Withdrawal From Afghanistan
By Jason Hall
August 26, 2021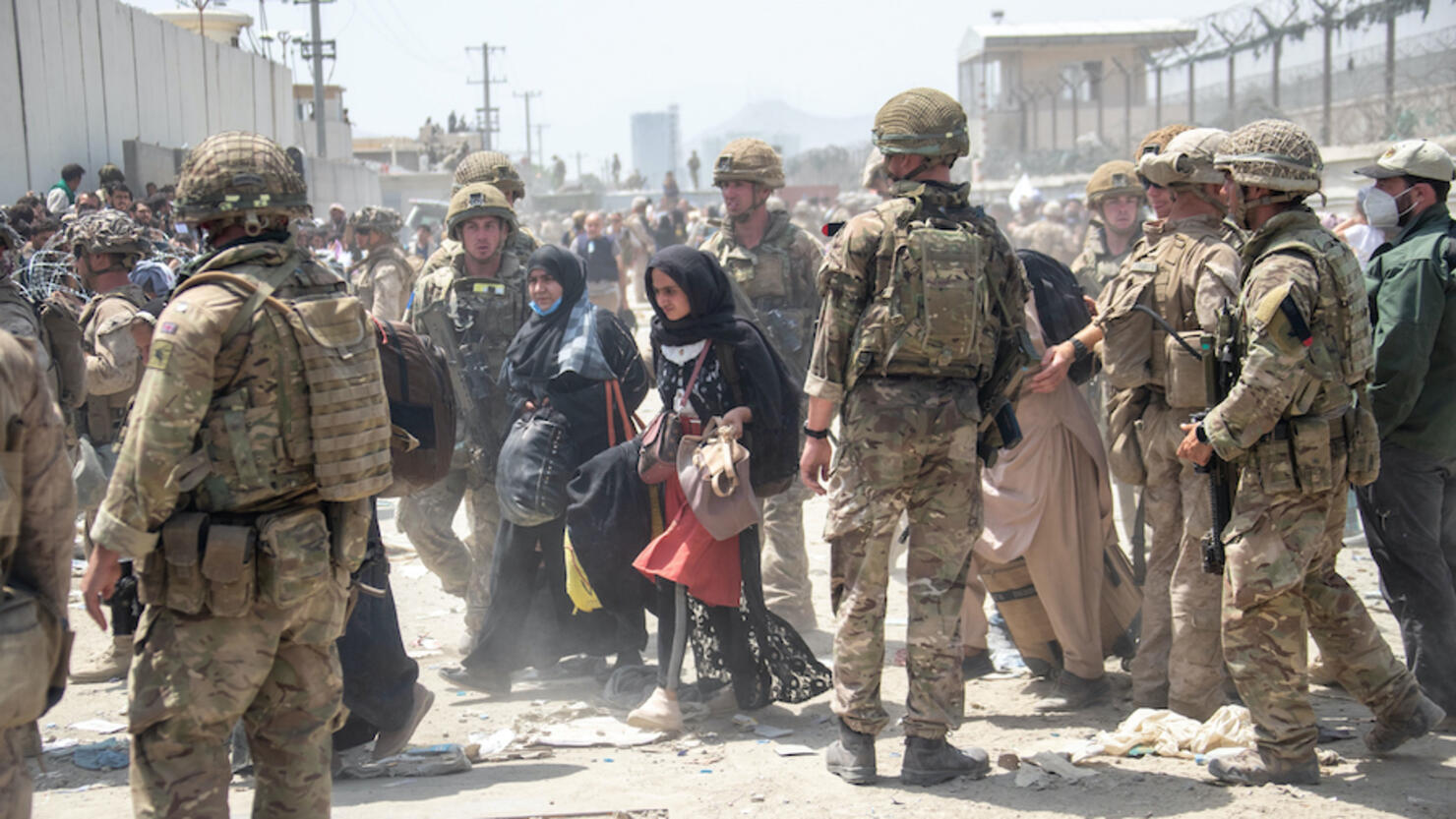 A grave and specific ISIS terror threat has been cast over the United States' withdrawal from Afghanistan as up to 1,500 Americans remain in the now-Taliban controlled country with the deadline quickly approaching.
CNN reports U.S. diplomats in Kabul suddenly warned American citizens to "immediately" leave several gates into the airport due to security threats.
The warning came hours after a U.S. defense official told CNN that American officials were notified of a "very specific threat stream" coming from the ISIS affiliate, "ISIS-K," in Afghanistan, which claimed to have planned attacks on the crowds outside the Kabul airfield.
President Joe Biden said prior to the report that he planned to stick to his proposed Tuesday (August 31) deadline to end the 20-year war in Afghanistan.
The mission initially began with a chaotic drawdown and has since evolved into a massive airlift, with more than 95,700 individuals being taken out of Kabul, including more than 13,400 within the last 24 hours on U.S. and coalition flights, according to the White House via CNN.
An estimated 150 American citizens in Afghanistan are still needed to get assistance to the airport, a source familiar with the situation told CNN.
That creates a scenario where Americans who want to leave and thousands of Afghan translators and/or allies could be left behind as Tuesday's deadline quickly approaches.
ISIS-K is a sworn enemy to both the U.S. and the Taliban and had previously led an attack on a school of girls that killed dozens of people, mostly children, earlier this year.
"It's hard to overstate the complexity and the danger of this effort," US Secretary of State Antony Blinken said on Wednesday via CNN. "We're operating in a hostile environment in a city and country now controlled by the Taliban with the very real possibility of an ISIS attack."
Blinken said U.S. forces have pulled at least 4,500 U.S. citizens out of Afghanistan as of Wednesday and provided another 500 Americans with instructions on how to reach the Kabul airport safely.
So far, there have been no reported deaths among Americans during the evacuation and Taliban takeover of Afghanistan.