'The Office Experience' Is Bringing Dunder Mifflin To Chicago
By Kelly Fisher
August 27, 2021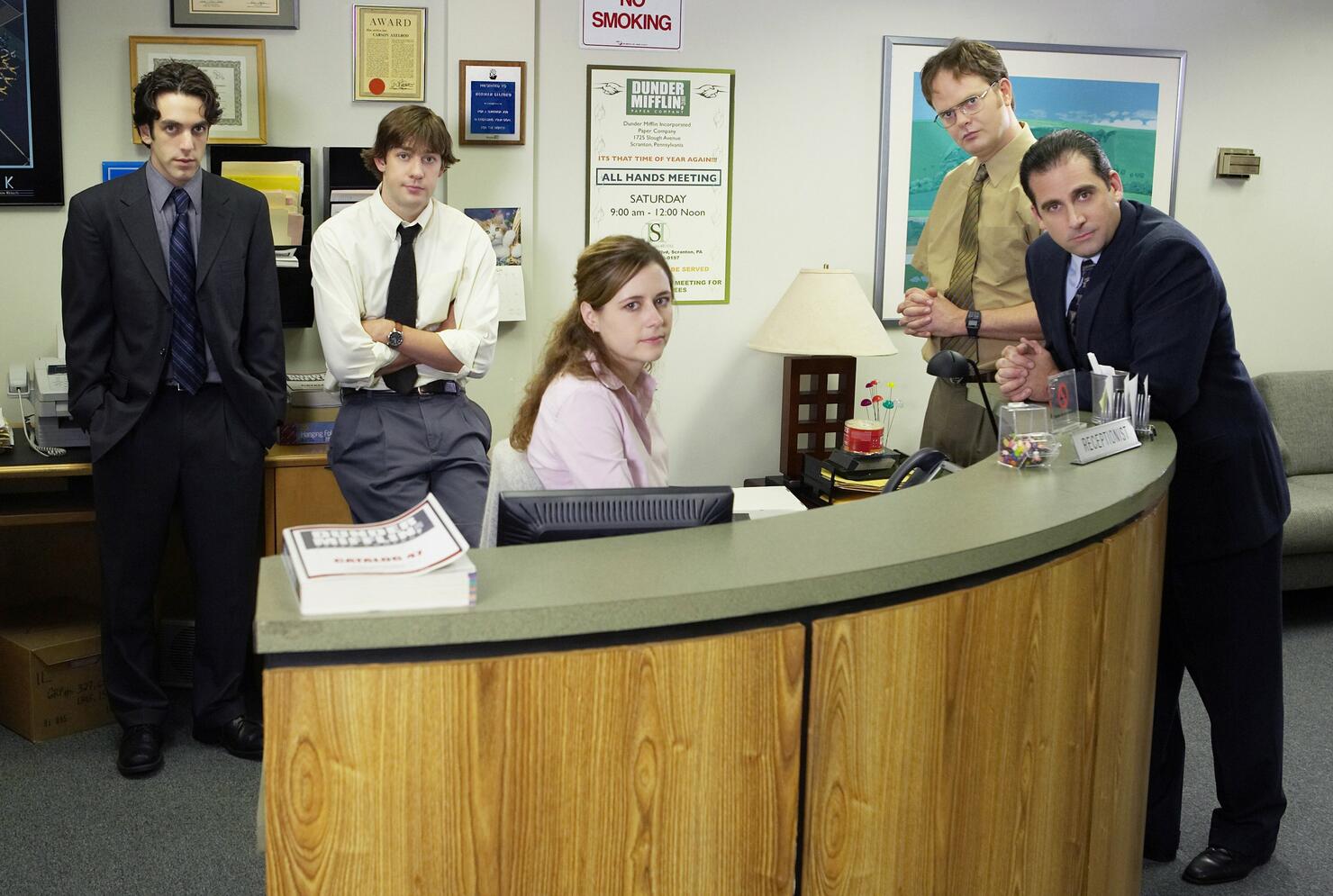 Dunder Mifflin is about to get a big boost in sales.
The Office Experience is popping up in Chicago, inspired by the hit NBC series about the fictional paper company. The interactive attraction allows fans to "visit your favorite mid-level regional paper company in person," and tickets are about to go on sale.
The Office Experience will take fans through beloved set recreations, including Schrute Farms, Dunder Mifflin and more. Visitors can "relive Jim and Pam's iconic romance," see original costumes and props from the show and "engage with the show in new ways, according to The Office Experience. There'll also be Office-themed merch (though it "might be too flashy for Angela").
The documentary-style sitcom debuted in 2005, running for nine seasons. The comedy series boasts a star-studded cast, including fan favorites like Steve Carrell as General Manager "Michael Scott," Rainn Wilson as paper salesman (and Assistant to the Regional Manager) "Dwight Schrute," John Kraskinski as salesman and prankster "Jim Halpert," and, of course, Jenna Fischer as receptionist and Halpert's best friend-turned-wife, "Pam Beasly/Halpert."
Although the U.S. series ended in 2013, it's earned a renewed surge in popularity. Even cast members are taking a new look at their days as Dunder Mifflin employees in new podcasts. Fischer and Angela Kinsey (Angela Martin) teamed up as co-hosts of the Office Ladies, a podcast where the actresses and best friends "break down an episode of The Office and give exclusive behind the scene stories that only two people who were there, can tell you." After experiencing success with the podcast An Oral History of The Office, Brian Baumgartner (Kevin Malone) launched The Office Deep Dive to get an "even deeper" look at the show through "in-depth conversations with the cast and crew of The Office.'
The Office Experience will require masks, and visitors should not attend if they've experienced COVID-19 symptoms within 14 days of their visit. Find more info in health and safety, transportation, accessibility and more here.
The Office Experience will be located on Chicago's Mag Mile at 540 N Michigan Ave, at the corner of North Michigan Avenue and Ohio Street. It opens on October 15, but fans can start buying tickets on Friday (August 27) at 10 a.m. CT. Find ticket information here.