Jimmie Allen Debuts 'Big In A Small Town' With Netflix Series Premiere
By Kelly Fisher
August 27, 2021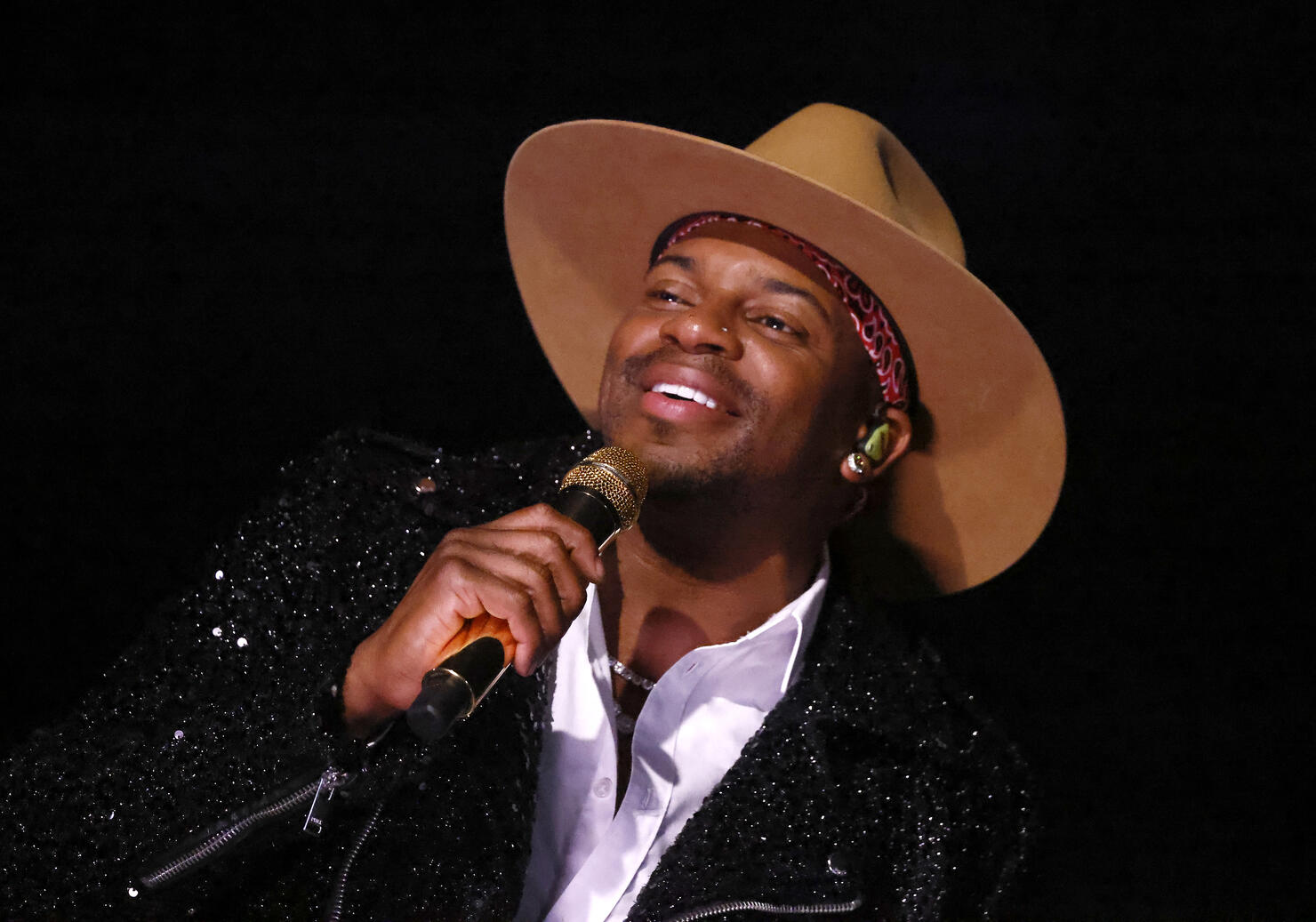 Jimmie Allen just released his new song "Big In A Small Town."
The latest track from the "Freedom Was A Highway" singer also serves as the theme song to Titletown High, a new Netflix series marking its global premiere on the same day. Allen, the reigning ACM New Male Artist of the Year, previously announced that he's serving as Executive Music Producer of the series. The role has allowed Allen to curate music by G-Eazy & Demi Lovato, LANCO, Matt Stell, and many more, according to a press release marking the debut of Allen's latest song.
"I grew up in a small town. Whether it's football, a dream you have… everything you do in a small town is a big thing," Allen said in a statement of his new song. "Everything is the end of the world, or the start of a world. That's what I feel like people connect to – the realness of it."
Titletown High is a competition reality TV series, set in "a Georgia town where football rules and winning is paramount, a high school team tackles romance, rivalries and real life while vying for a title," Netflix reads. Allen added that taking the executive job has "always been a dream of mine."
"Having an executive role behind the camera has always been a dream of mine, so I'm thrilled to be the Executive Music Producer on Titletown High," he said. "I loved using music to enhance the show's already compelling nature and can't wait for viewers to hear incredible songs from many amazing artists. Having 'Big In A Small Town' serve as the show's theme song was the cherry on top!"
Listen to "Big In A Small Town" on iHeartRadio here, or on YouTube here.