WATCH: Julian Edelman Reveals Hilarious Nickname Given To Him By Randy Moss
By Jason Hall
August 27, 2021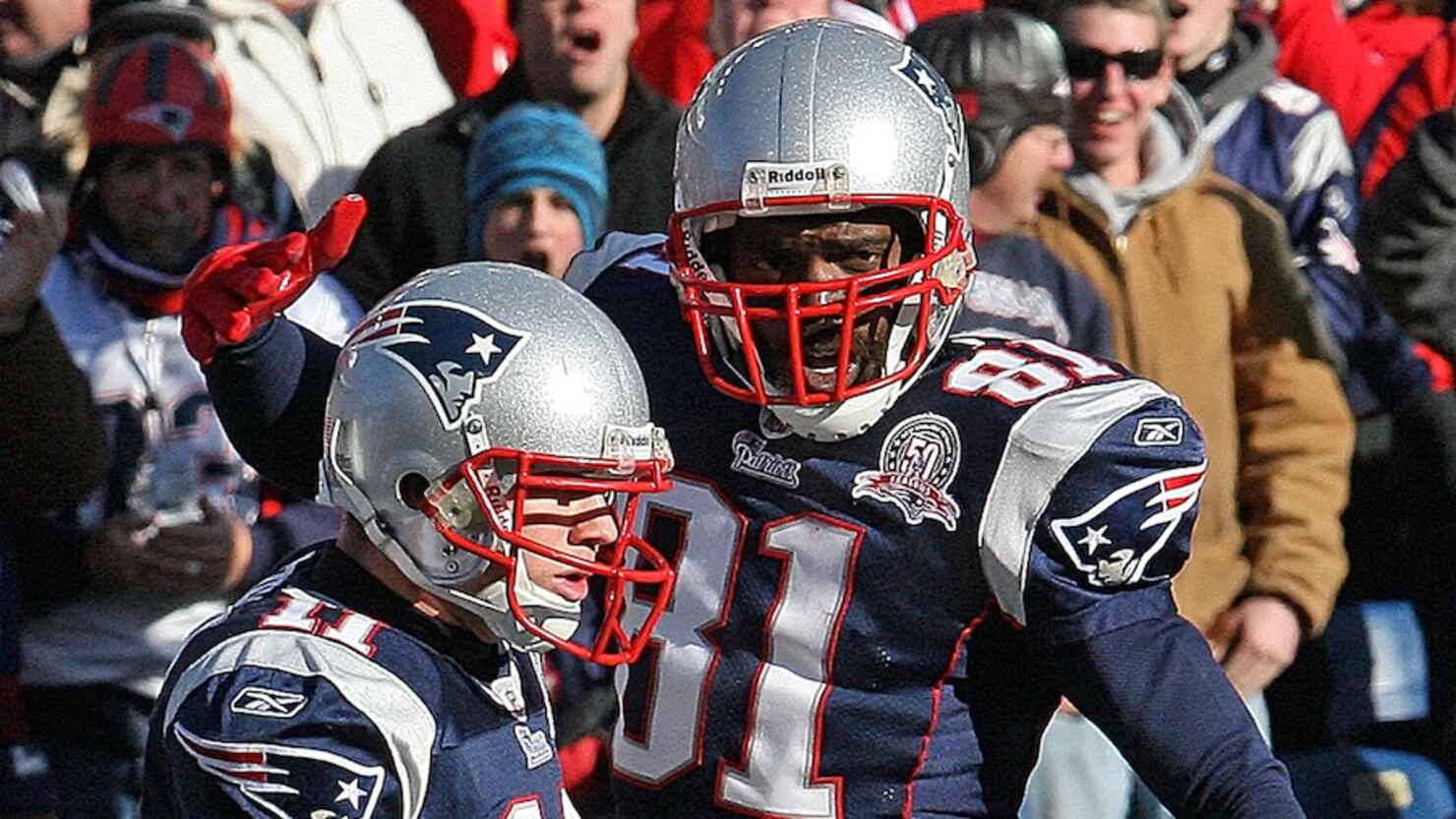 Julian Edelman revealed a special nickname given to him by former teammate Randy Moss while discussing the Pro Football Hall of Famer during an appearance on Cris Carter's WR1 Podcast.
While speaking to Carter -- also a Hall of Famer and mentor to Moss when the two were teammates during Moss' first four seasons with the Minnesota Vikings -- Edelman called his fellow retired wide receiver "an awesome teammate."
"Every day he'd come in, he used to call me "Edel-nut," Edelman said. "He goes, 'Hey, Edel-nut. 98 first round. You better get to know me… there's about 15 to 16 of you out here Julian Edelman, but there's only one Randy Moss. 98, first round. Get to know me.' And then just walk off."
Edelman praised Moss' post-NFL television career, which he believes "kind of let people really get to know him" and shed a negative perception Moss had early in his career.
The two players were teammates during Edelman's first two NFL seasons with the Patriots (2009-10), with Moss getting traded back to the Minnesota Vikings after four games.
Edelman will look to achieve similar post-playing success after announcing his decision to join the Inside the NFL team as an on-air analyst as part of an overall deal with ViacomCBS, Deadline.com reported in April.
Edelman joins a star-studded 'Inside the NFL' team that already includes James Brown, Phil Simms and Brandon Marshall, as well as feature contributions from Pro Football Hall of Famers Michael Irvin and Ray Lewis.
'Inside the NFL' will make its debut on Paramount+ this fall as part of the 2021 NFL regular season.