U.S. Launches Drone Strike In Afghanistan, Says 2 ISIS-K Planners Killed
By Jason Hall
August 28, 2021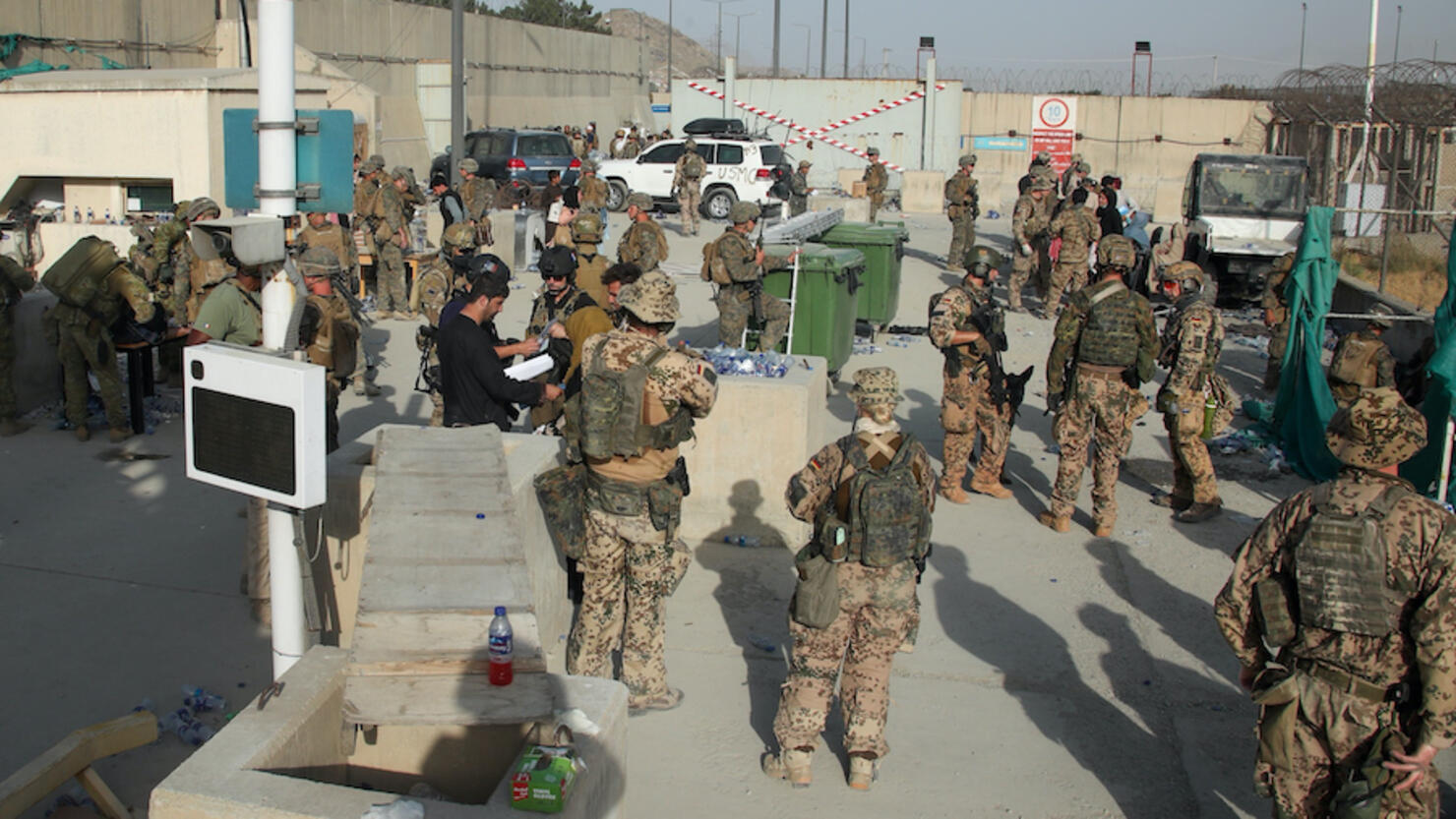 The United States military carried out a drone strike targeting the ISIS' Afghanistan affiliate, ISIS-K, who claimed responsibility for suicide bombings outside Kabul's airport Thursday (August 26), which killed 13 U.S. service members and at least 170 Afghan civilians.
The Pentagon confirmed two members of ISIS-K were killed in the drone strike and another was wounded, updating a previous report of one member killed issued earlier in the day on Saturday (August 28), USA TODAY reports.
The drone strike served as the United States' first retaliatory action in the attacks, as well as a warning "associated with potential future attacks at the airport," a US defense official told CNN on Saturday.
Crowds returned to Kabul's airport Friday (August 27) as evacuation efforts continued a day after suicide bombings outside the facility killed 13 U.S. service members and more than 100 Afghan civilians.
NBC News reports flights resumed with urgency as troops braced for more potential attacks in the days leading up to President Joe Biden's deadline to withdraw from Afghanistan, which is still scheduled for next Tuesday (August 31).
ISIS-K -- a sworn enemy of both the U.S. and Taliban -- claimed responsibility for the attack, which involved two suicide bombers who detonated explosive belts at the Kabul airport's gate, NBC News reports.
The airport has been the scene of numerous violent and chaotic incidents since the Taliban took over the capital city of Kabul on August 15.
General Kenneth F. McKenzie, Commander of U.S. Central Command, confirmed 12 U.S. service members were killed and 15 were wounded in attacks led by two suicide bombers and gunmen in crowds of people at Kabul's airport, which is the highest number of U.S. deaths in war since 2020.
General McKenzie confirmed the total in a virtual briefing on Thursday (August 26) afternoon via CNN.
The service members include 11 Marines and one Navy medic, U.S. officials confirmed to the Associated Press, adding that the death toll and number of individuals wounded could grow.
The Pentagon had previously confirmed U.S. service members were killed during multiple explosions outside Hamid Karzai International Airport in Kabul prior to confirming the death toll.
John Kirby, Assistant to the Secretary of Defense for Public Affairs, confirmed "a number of U.S. service members" were casualties of the attack in a statement shared on his verified Twitter account Thursday.
"We can confirm that a number of U.S. service members were killed in today's complex attack at Kabul airport," the statement read. "A number of others are being treated for wounds. We also know that a number of Afghans fell victim to this heinous attack.
"Our thoughts and prayers go out to the loved ones and teammates of all those killed and injured."
Secretary of Defense Lloyd J. Austin III issued the following statement on his verified Twitter account following the attacks, confirming the U.S. would continue its set plans of evacuation by next Tuesday (August 31).
"On behalf of the men and women of the Department of Defense, I express my deepest condolences to the loved ones and teammates of all those killed and wounded in Kabul today," Austin tweeted.
"Terrorists took their lives at the very moment those troops were trying to save the lives of others.
"We mourn their loss. We will treat their wounds. And we will support their families in what will most assuredly be devastating grief.
"But we will not dissuaded from the task at hand.
"To do anything less -- especially now -- would dishonor the purpose and sacrifice these men and women have rendered our country and the people of Afghanistan."
President Biden revealed he ordered military "to develop operational plans to strike ISIS-K assets, leadership, and facilities," though not specifying when those attacks would take place.
"We will respond with force and precision in our time, in a place we choose in a manner of our choosing," Biden said. "These ISIS terrorists will not win. We will rescue the Americans. We will get our Afghan allies out. And our mission will go on," the President said. "America will not be intimidated."
"We will hunt you down and make you pay."