How Brandon Flowers' Hometown Inspired The Killers' Newest Album
By Sarah Tate
August 29, 2021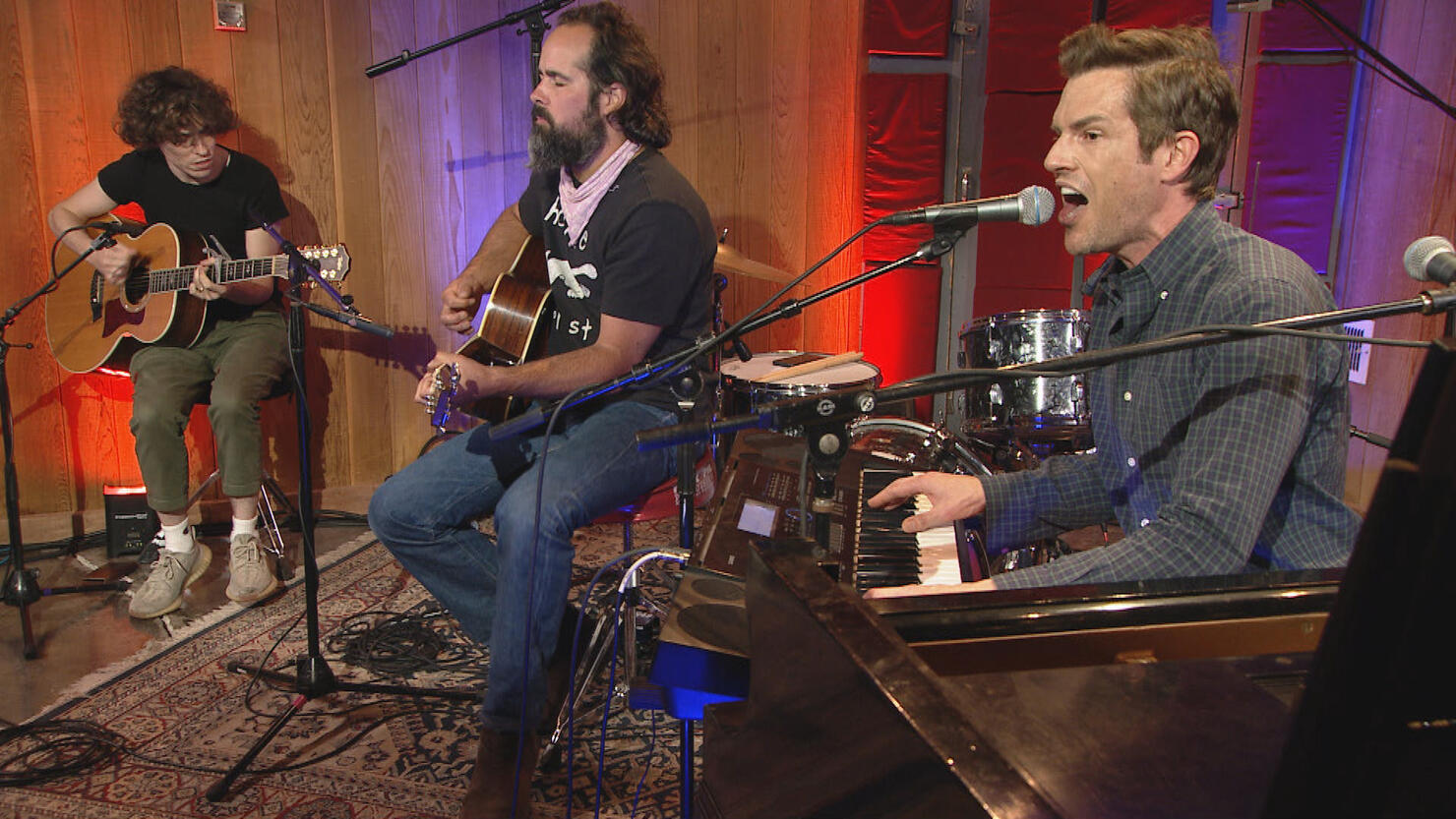 Brandon Flowers opened up about how his hometown inspired The Killers' latest album, Pressure Machine.
The Killers stopped by CBS This Morning: Saturday Sessions on Saturday (August 28), marking the first time a band has performed live in the studio since March 2020. The band dropped their seventh album, Pressure Machine, earlier this month, a concept album inspired by lead singer Flowers' hometown of Nephi, Utah.
He told CBS that the pandemic led him to record some of his most personal songs after memories of the small town he grew up in came flooding back. The record tells the story of real residents living in Nephi and the struggles they face.
"Once I went there mentally, I just found it really hard to leave and I just kept having the memories come back to me," he said.
"It was definitely a new exercise for me," he said, adding, "I'd been on a roller coaster for 20 years being in The Killers. It's been a wild ride, and I hate for it all to revolve around COVID but it basically came to a stop. I talk about facing the silence I was forced to face, and somehow it allowed these different types of songs to start to bloom."
Check out Flowers' interview with CBS This Morning here.