Hurricane Ida Makes Landfall In Louisiana As A Dangerous Category 4 Storm
By Bill Galluccio
August 29, 2021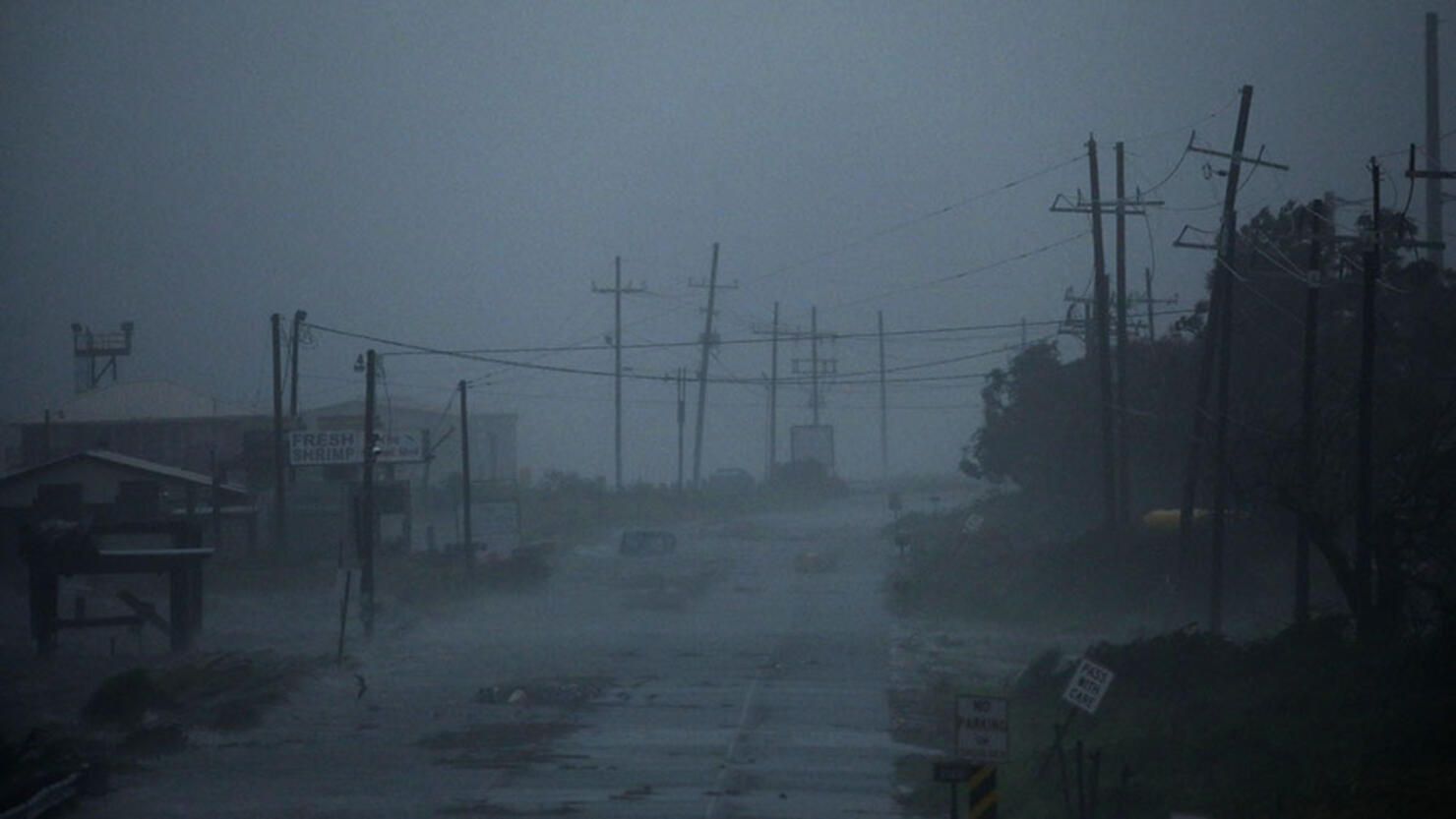 Hurricane Ida made landfall near Port Fourchon, Louisiana, as a catastrophic Category 4 storm with winds of 150 mph on Sunday (August 29) afternoon. Ida rapidly intensified in the warm waters of the Gulf of Mexico, with sustained winds increasing by 65 mph in just 24 hours.
"Everybody in the path of Ida should be prepared for very heavy rainfall, very strong winds, life-threatening storm surge along the coast, and isolated tornados as well," National Weather Service meteorologist Jennifer McNatt told NBC News.
Hundreds of thousands of people were without power as Ida lashed the Gulf Coast with heavy winds and torrential rains.
The Federal Emergency Management Agency deployed over 2,400 people to Alabama, Florida, Georgia, Louisiana, Mississippi, and Texas.
"FEMA is working with its federal, state, and local partners as well as non-governmental agencies to support the needs of areas affected by Ida. The agency positioned supplies such as meals, water, and generators to assist states with impacts from this storm," the agency said.
President Joe Biden promised to put "the country's full might" behind the rescue and recovery efforts.
"We're going to be here. We're going to be here to help the Gulf region get back on its feet as quickly as possible, as long as it takes," Biden said during a briefing at the Federal Emergency Management Agency offices.
"We should be prepared that it can take a long time no matter how much we've prepositioned — which we have — that is going to take a long time for a lot of them to get back up. It could take a matter of weeks for some places," he added.
Video shared on Facebook by Joshua Legg captured the worsening conditions as Ida moved into Grand Isle, Louisiana. Legg, a former police officer, told CNN that he is riding out the storm and that his home is rated to withstand a Category 5 hurricane.
Getting a little spicy out

Posted by Joshua Legg on Sunday, August 29, 2021
Ida made landfall exactly 16 years after Hurricane Katrina slammed into the Gulf Coast. Katrina caused over 1,800 deaths and caused $25 billion worth of damage.
There is a chance that Ida will continue to strengthen as it moves inland and could become a Category 5 hurricane if its winds reach 157 mph.
"It shows absolutely no signs of weakening," Jamie Rhome, the acting deputy director of the National Hurricane Center, told NPR. "In fact, it may be still strengthening a little bit — even as it approaches the coastline."
"You're talking about a wide swath of hurricane-force winds pushing inland over this afternoon and evening, impacting the New Orleans area with hurricane-force winds and certainly gusts in that those conditions would absolutely bring down trees, widespread power outages," Rhome added.