Nandi Bushell Joins Foo Fighters On Stage, Hints At Song With Tom Morello
By Sarah Tate
August 29, 2021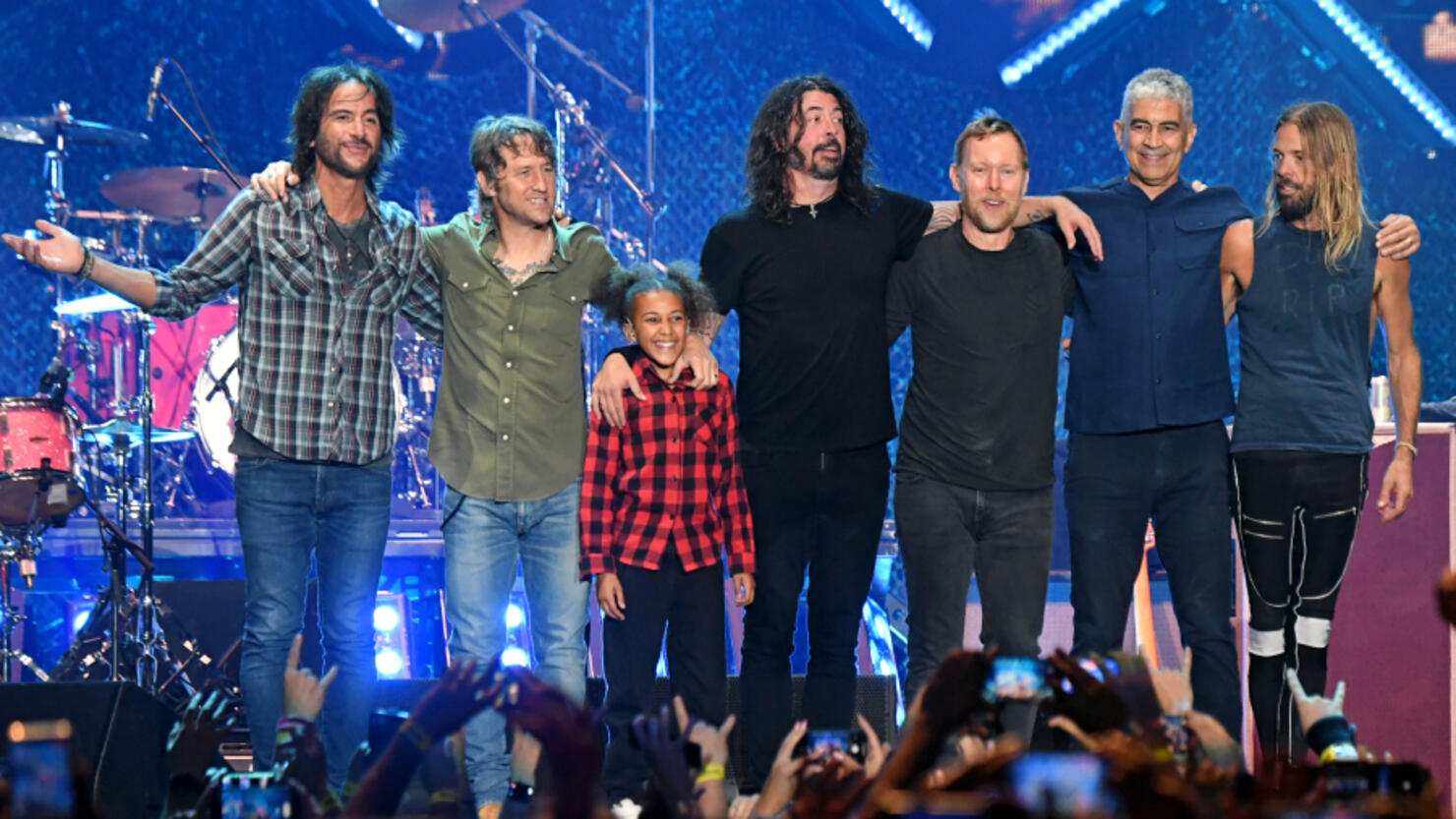 After months of virtual drum battles, 11-year-old drumming prodigy Nandi Bushell finally joined the Foo Fighters on stage.
Bushell became a household name last year after she challenged Dave Grohl to an online drum duel, eventually conceding defeat. They eventually met over Zoom, with both getting starstruck over the other.
On Thursday (August 26), the Foo Fighters were at The Forum in Inglewood, California when they surprised fans by bringing out Bushell, who joined in on drums for a performance of their 1997 hit "Everlong," per Yahoo! News.
She took to Instagram on Friday to share the moment she took the stage in front of thousands of screaming fans, thanking everyone who made the "incredible" night possible.
It seems her trip to the U.S. was a busy one. Aside from making her Foo Fighters debut, Bushell met up with plenty of rockers from Melissa Reese of Guns N' Roses to Incubus's Jose Pasillas, and of course The Drum Channel's Chad Smith and Greg Bissonette. She even jammed out with Tom Morello and his son, Roman, hinting that the two wrote an "EPIC" song that will be released soon.
"I have had so much #FUN," she said. "Hope to see you all again soon but I need to go back to #school now!"