PHOTOS: Home For Sale In Texas Is A Bizarre Indoor Safari
By Anna Gallegos
August 30, 2021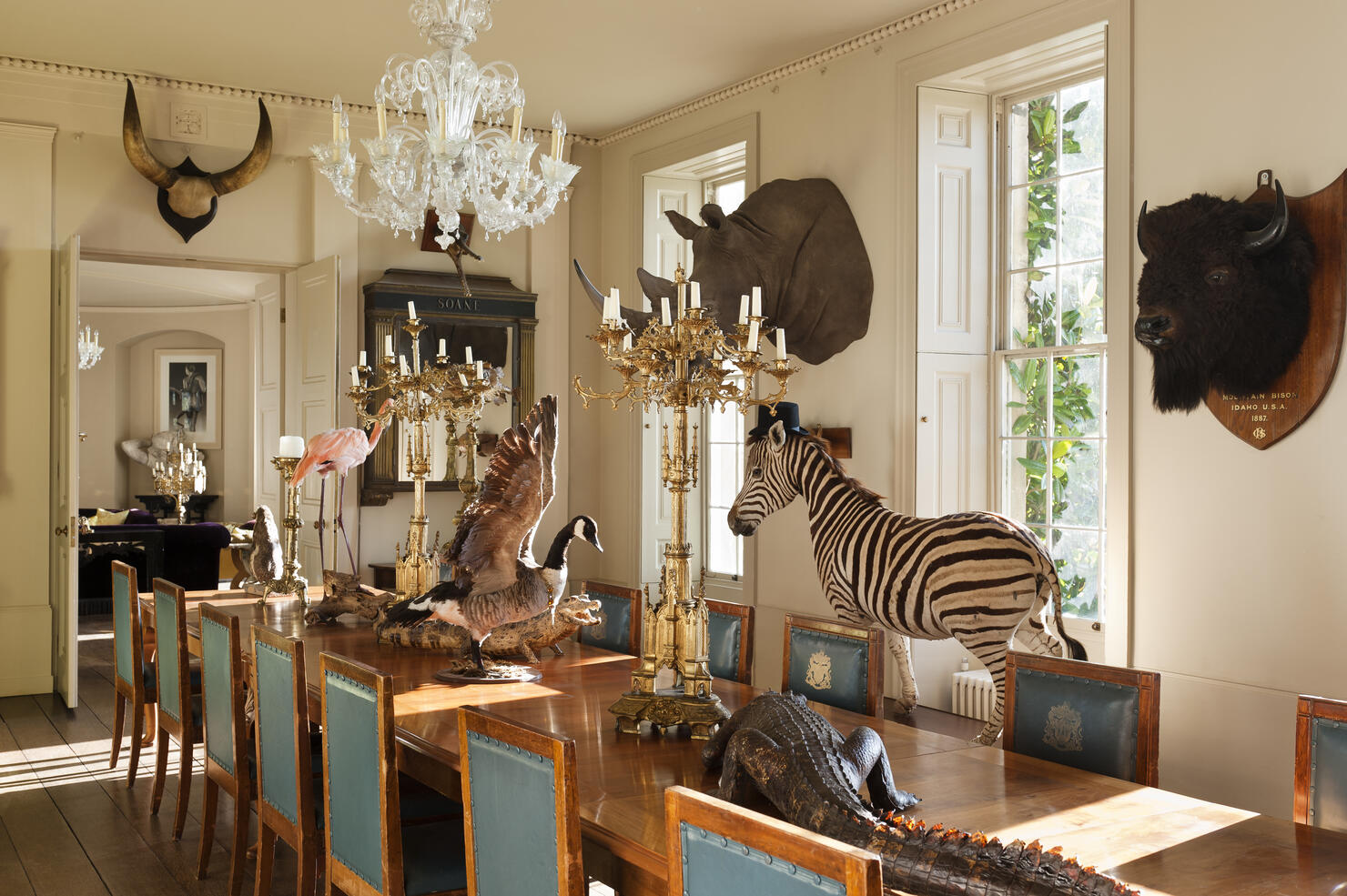 A multi-million dollar home for sale in Midland, Texas, looks like a regular mansion on the outside, but inside is a whole different story.
The home on 3600 E County Road 55 calls itself "Midland's finest luxury estate."
"Property is situated on approx 1.780 acres in brand new El Montecito Estates! Once you walk inside, you are in a 65x35 living area, w/22 ft ceilings, opens up to indoor pool (35x13)! Great room w/fireplace! Exclusive kitchen w/double-cooking area, custom handmade hood, & a one-of-a-kind lighting fixture over island! Elegant master retreat!!" according to the Zillow listing.
Animal lovers who are against hunting may want to look away because the living room is covered in animal pelts, horns, and stuffed heads.
It looks like the previous homeowner wanted to bring an African safari to Midland. There's a half giraffe in one room and even a stuffed peacock sitting on an ottoman.
Twitter users were not on board with the over-the-top taste.
I'd say they deserve an award for horrible taste but clearly they have enough trophies

— The Best of Zillow (@thebestofzillow) August 27, 2021
The "Welcome" sign somehow doesn't make me feel welcome.

— J. Smith (@TheRealODG85) August 28, 2021
Sitting there with all those animal heads on the wall watching me, judging me. And they would be right to do so!

— Max (@SaraMaximus) August 27, 2021
"Outside is ugly, but I don't see horrOHMYGOD"

— #OnlyFauns 💘 (@Crowned_Doe) August 28, 2021
It's unlikely that the home actually comes with the trophies, but if you're willing to take a tour of a spooky safari, the house can be yours for $2.3 million.