24 Years Later, Lil' Kim Still Feels 'Special' Honoring Biggie's Legacy
By James Dinh
August 31, 2021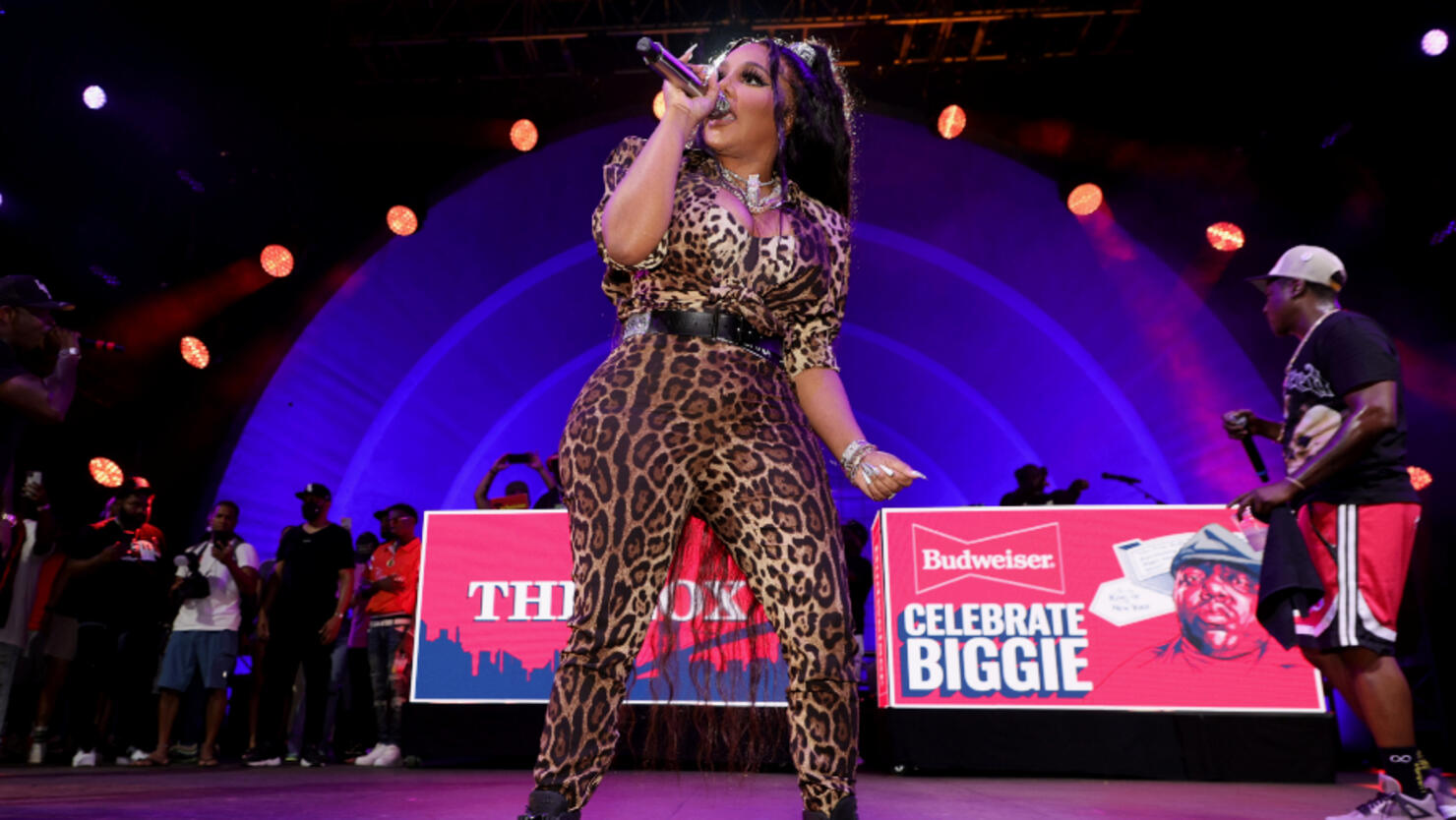 At just 4' 11", Lil' Kim was evidently shorter than her Junior M.A.F.I.A. cohort, but her stage presence was unmatched. Halfway through the collective's set as part of Budweiser's Celebrate Biggie: A Concert Fit For A King, Live From Brooklyn to honor of the late, great Notorious B.I.G., the opening bass of 1997's "All About The Benjamins" spread across the Lena Horne Bandshell venue and phones went in the air in anticipation for the woman responsible for outlining the blueprint — both visually and lyrically — of female rap.
Backstage of the show, which also featured performances from DJ Steph Cakes, DJ Stretch Armstrong, The LOX and Busta Rhymes, the rapper was quite the opposite of her rambunctious stage persona. In a Dolce & Gabbana leopard jumpsuit with her hair almost as long as her body, Kim was giggly, soft and maternal to her daughter, Royal, 7, who joined her in the dressing room. Despite some technical difficulties with sound, the rapper kept her cool as she spoke with stage technicians about the evening's audio and eventually joined iHeartRadio for a sit-down interview. "Did you think that was good? Did you love the flags?" she asked in reference to the colossal props with her album artwork that waved behind her 40-minute performance. "Well, imagine if everything was the way it was supposed to be."
Performing hits like "Magic Stick," "Crush on You" and "Lighters Up," as well as fan favorites "Drugs" and "Quiet Storm," Kim offered a setlist that was tailored to her hometown roots and, in turn, the late Christopher Wallace, who was infamously gunned down in a drive-by 24 years ago. "I wouldn't want to be from nowhere else, born nowhere else. I love my hometown. I got friends that be like, 'I hate where I'm from and I be like, 'For real? Oh sorry. Sorry you feel like that because I love my hometown.' Anytime I come back here it's like a privilege for me. It's like home. It's like the most comfortable thing. Like you know when you go to see your grandmother? You know you about to get good food. You about to relax, everything be taking care of. Everybody take care of you."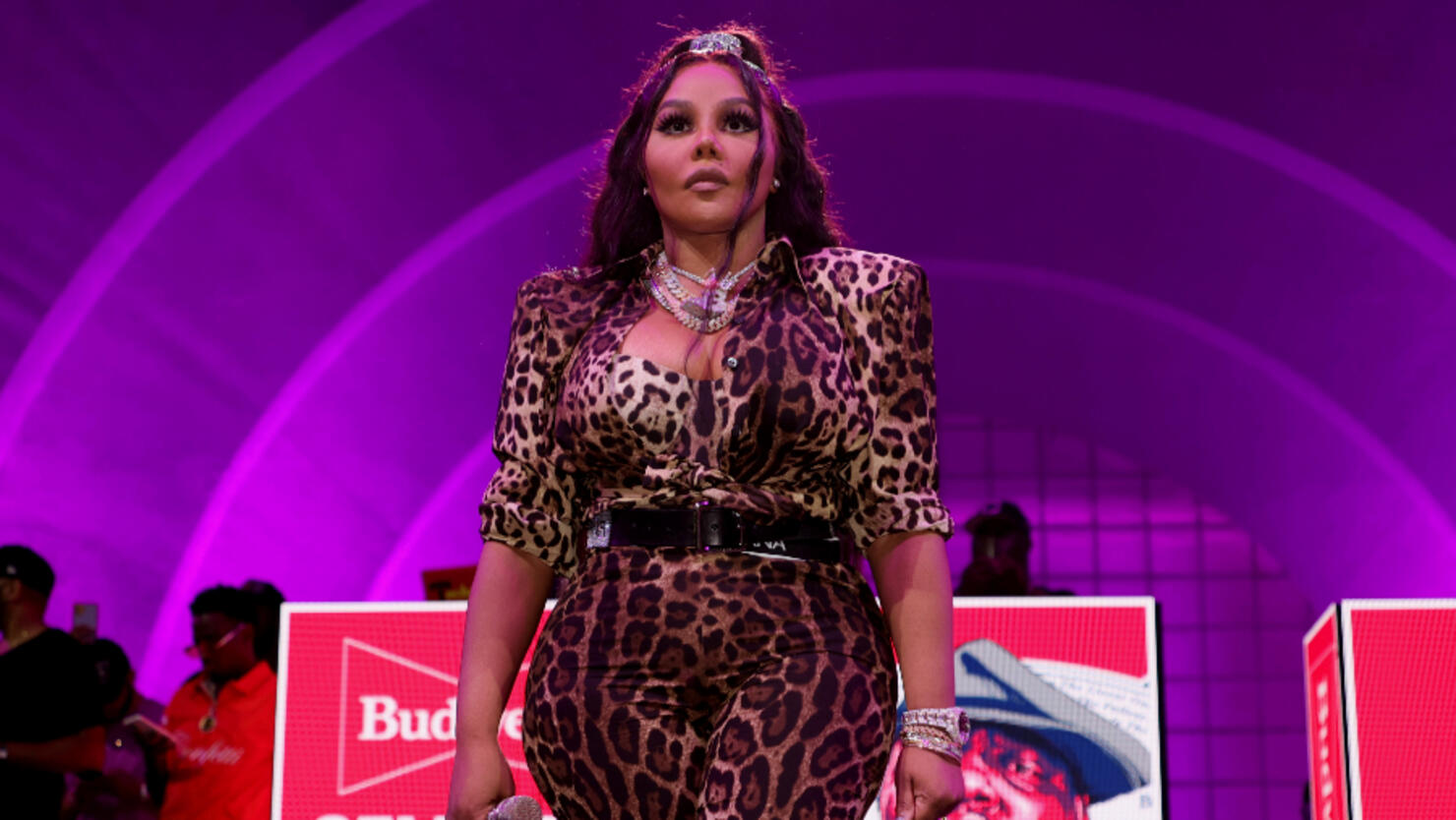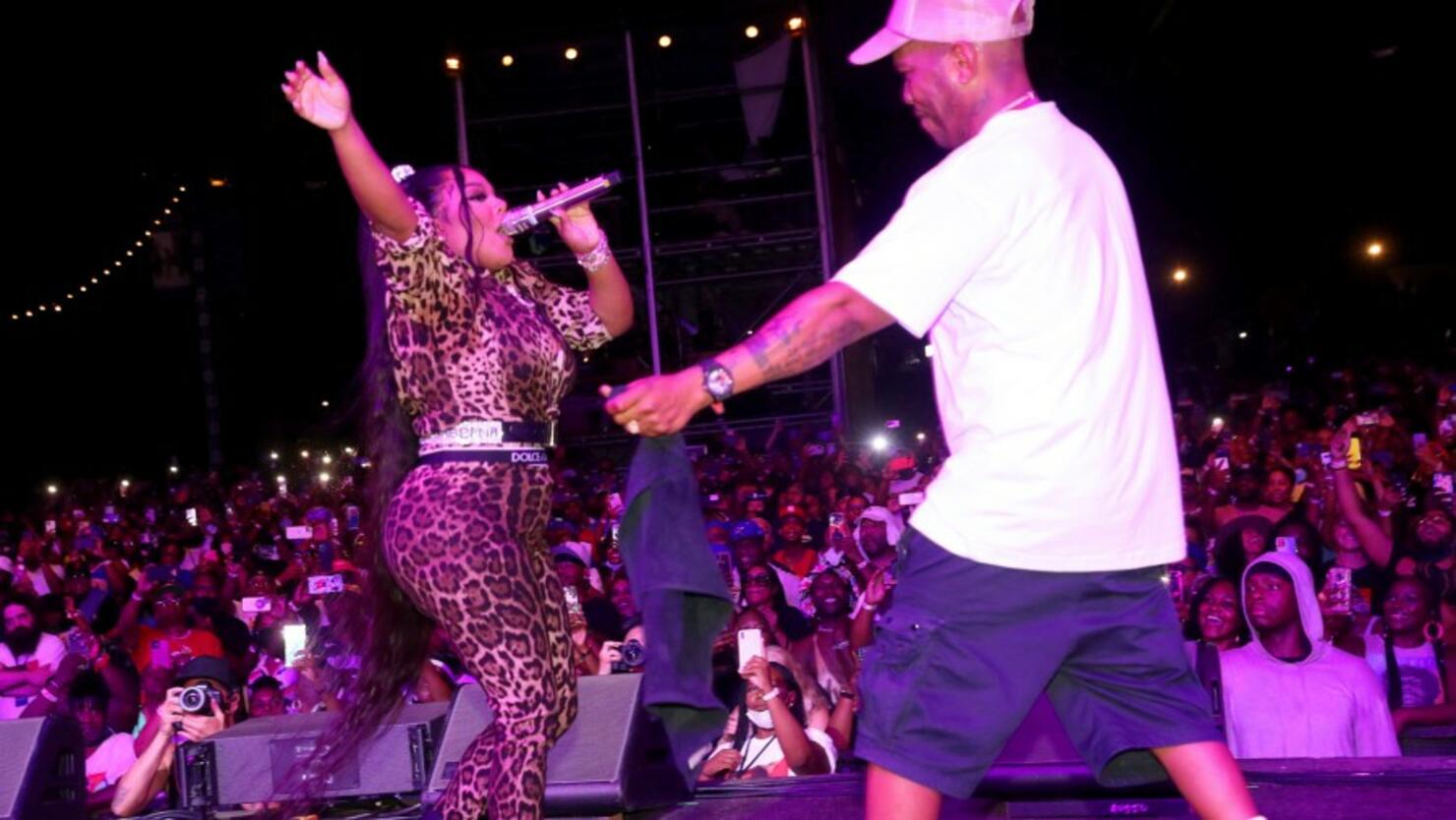 When you think of Biggie's story, Lil' Kim is undoubtedly a main character and during a celebration like this, the rapper kept her head (and humility) high when recalling the hometown hero. "I feel special," she said about helping to honor his legacy, crediting a higher power to her affiliations with Biggie. "I think God put Big's biggest fan with him, and God put one of the biggest protégé's that he would probably produce in his, you know, [life]. I think that God put us together for a reason, and it was to make this type of a legacy. I don't see it being any other way."
Biggie Smalls will likely be included in Kim's upcoming memoir, The Queen Bee, which she co-wrote alongside Kathy Iandoli, the writer of the recent-released Aaliyah biography. In a separate interview, Iandoli revealed that Kim's story has been "a long time coming." "Kim has a lot to say, and no one deserves this platform more than she does," the author declared. And there's a lot of ground to cover: her imprint on female rap, her mid-2000s prison sentence and her much-buzzed-about feud with Nicki Minaj. Admitting that she's never had the opportunity to tell her story in full, even throughout her five-album discography, Lil' Kim likened the experience to therapy. "[There's] a lot, a lot of layers. It's therapeutic for me. It's not just about [a book]," she said of the project, which was recently pushed back to April 2022. "I loved it. Because you know, it's therapeutic. It's like sitting back on the train telling somebody your whole, you know, everything."