Alligator In Hurricane Ida Flood Waters Kills 71-Year-Old Man
By Jason Hall
August 31, 2021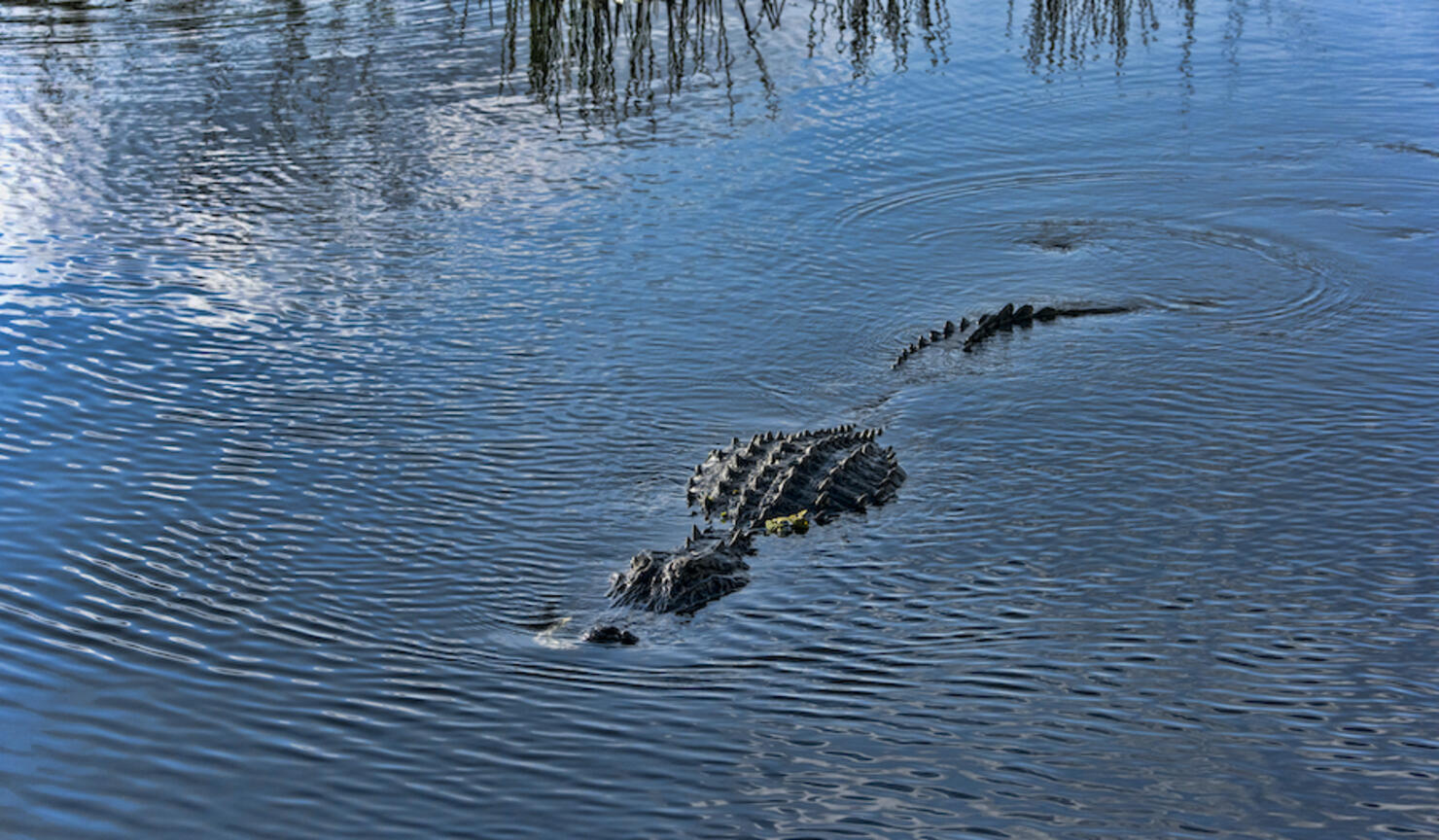 A 71-year-old man is presumed dead after a post-Hurricane Ida alligator attack in Louisiana.
The St. Tammany Parish Sheriff's Office confirmed the man and his wife were walking in floodwaters in Avery Estates off Highway 90 in Slidell on Monday (August 30) after Ida had made its way through the area, FOX 8 Live reports.
The victim's wife said she was inside their home when she heard noise, went outside and discovered her husband was being attacked by a large alligator.
St. Tammany Parish deputies said the woman immediately ran to her husband's aid to stop the attack and reportedly pulled the man out of the floodwaters before going back inside to get first aid supplies.
Once she returned, the wife realized her husband experienced severe injuries. The woman then got into her pirogue boat and went to higher ground in an effort to get help for her husband.
The man was no longer lying on the steps of the home once the woman returned.
Deputies confirmed they responded to the scene and attempted to locate the man but were unable to do so.
Hurricane Ida initially made landfall near Port Fourchon Sunday (August 29) afternoon as a Category 4 hurricane before being downgraded to a tropical storm early Monday morning (August 30) and later a tropical depression on Monday afternoon.
The National Hurricane Center confirmed Ida reached wind speeds of 150 MPH, tying Hurricane Katrina on the 16th anniversary of the devastating storm, as well as Laura (2020) and the Last Island Hurricane (1856) as the most powerful storms to ever hit the state.