Kelsea Ballerini Fangirls Over Performing 'Close' With The Jonas Brothers
By Emily Lee
August 31, 2021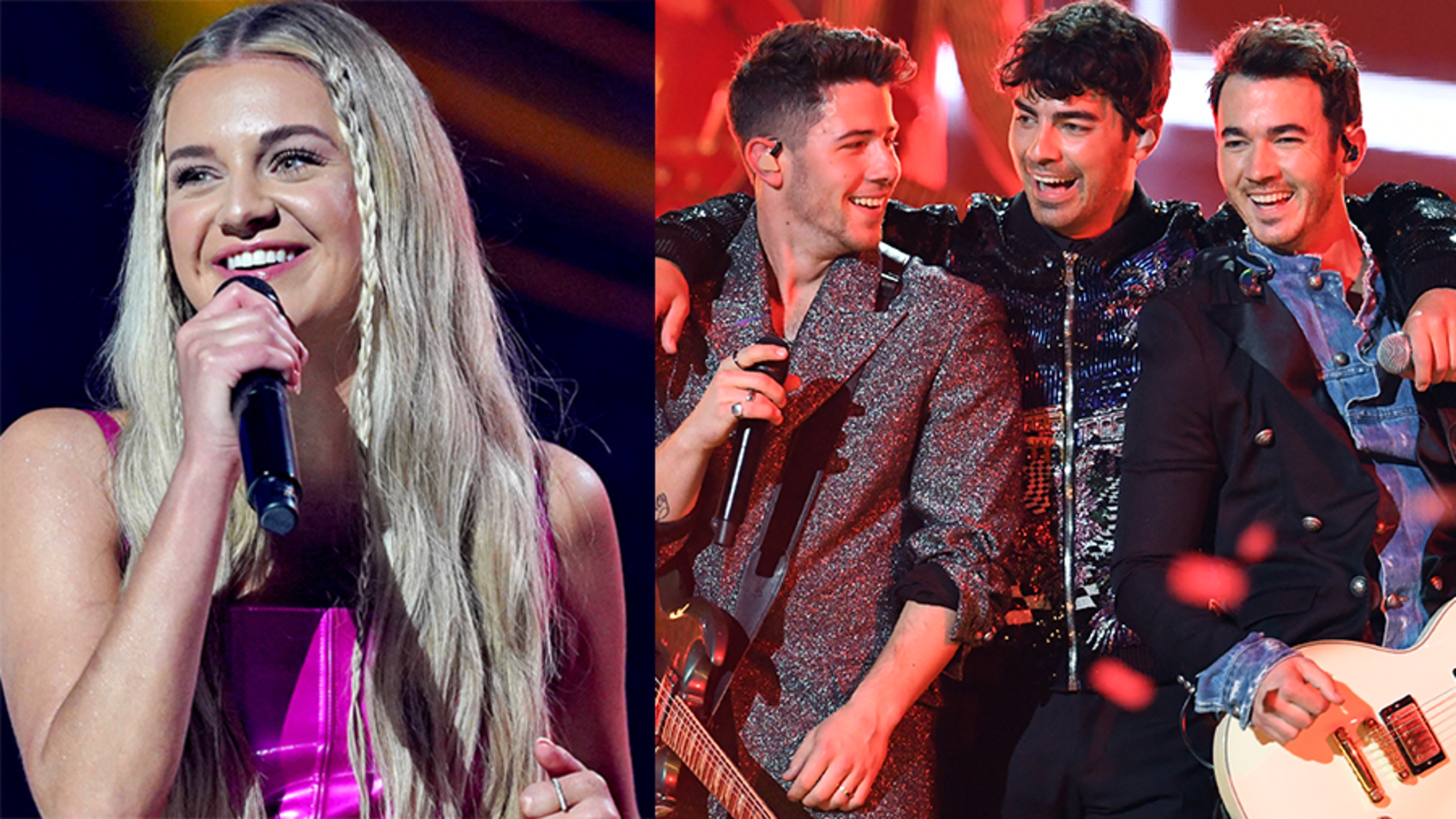 Dreams really do come true.
On Monday (August 30), Kelsea Ballerini took to TikTok to fangirl over her tourmates, the Jonas Brothers. Not only is Kelsea out on the road with Nick Jonas, Kevin Jonas, and Joe Jonas, but she also got to perform Nick's hit song 'Close' with the guys on their Las Vegas tour stop.
While getting to perform with your tourmates is always fun, this collaboration was particularly special for Kelsea. The 27-year- old county artist is a longtime fan of the Jonas Brothers. Getting to perform with Nick, Joe, and Kevin was a career highlight for her.
"Little Kelsea is losing her s**t tbh," Kelsea captioned her TikTok, which documented her Jonas Brothers fandom from her preteen years to taking the stage with them.
When the JoBros announced Kelsea would be opening for them on the 'Remember This' tour, the 'Hole in the Bottle' singer told her Instagram followers she planned to catch their set every night. She even shared a video of herself rocking out to 'When You Look Me In The Eyes' as a fan at one of their previous tours.
Getting to sing alongside Nick, Joe, and Kevin isn't the only exciting thing Kelsea has gotten to do on tour, either. She also covered Taylor Swift's 'Teardrops On My Guitar' at one of the first shows to the delight of their mutual fans. "There's one particular woman who really paved the way for people like me," she told the audience while strumming her guitar. "And she sings songs that sound like..." Kelsea added before breaking into the opening lines of the song.
Kelsea and the Jonas Brothers will be out on the road together for the next couple of months. Let's keep our fingers crossed for more duets.