Red Sox Star Xander Bogaerts Pulled From Game Due To Positive COVID Test
By Jason Hall
September 1, 2021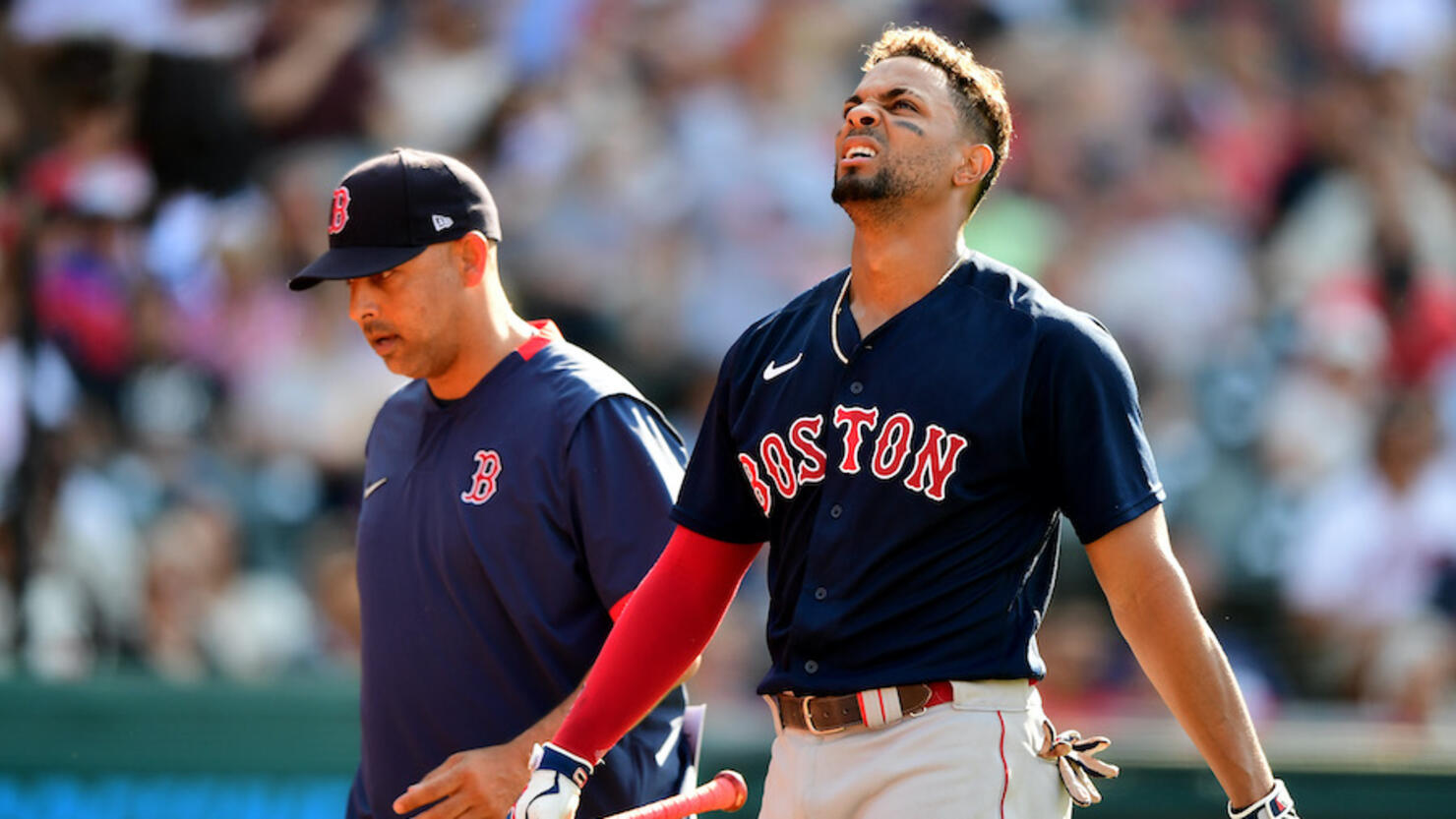 Boston Red Sox shortstop Xander Bogaerts was pulled from Tuesday (August 31) night's loss to the Tampa Bay Rays after the team received news of his positive COVID-19 test.
Bogaerts was on the field during the bottom of the second inning when Red Sox manager Alex Cora motioned for him to exit the game and the team later confirmed the decision was due to a positive test shortly after, ESPN reports.
Boston moved starting second baseman Jonathan Arauz to shortstop and substituted Yairo Munoz into the game to take over at second after removing Bogaerts.
After the game, Cora told reporters it would be "tough" for the struggling Red Sox to move on while Bogaerts was away on COVID-19 protocol.
"Obviously, Xander is the leader of the team," Cora said. "He's one of the best shortstops, if not the best shortstop in the league, and we're going to miss him."
The Red Sox entered the All-Star break atop the American League East Division standings with a 1.5-game lead over the Tampa Bay Rays and 8.0-game lead over the arch rival New York Yankees.
Boston has since fallen to third in the division and currently holds a 1.0-game lead over the Oakland Athletics for the final AL Wild Card spot after going 20-23 since the All-Star break, which includes losing its last three consecutive games.
Amid the struggles, the Red Sox are now facing their sixth positive COVID-19 case with Bogaerts joining teammates Hirokazu Sawamura, Martin Perez, Matt Barnes, Enrique Hernandez and Christian Arroyo.