Lil Nas X Announces He's 'Pregnant' In New Photos
By Sarah Tate
September 2, 2021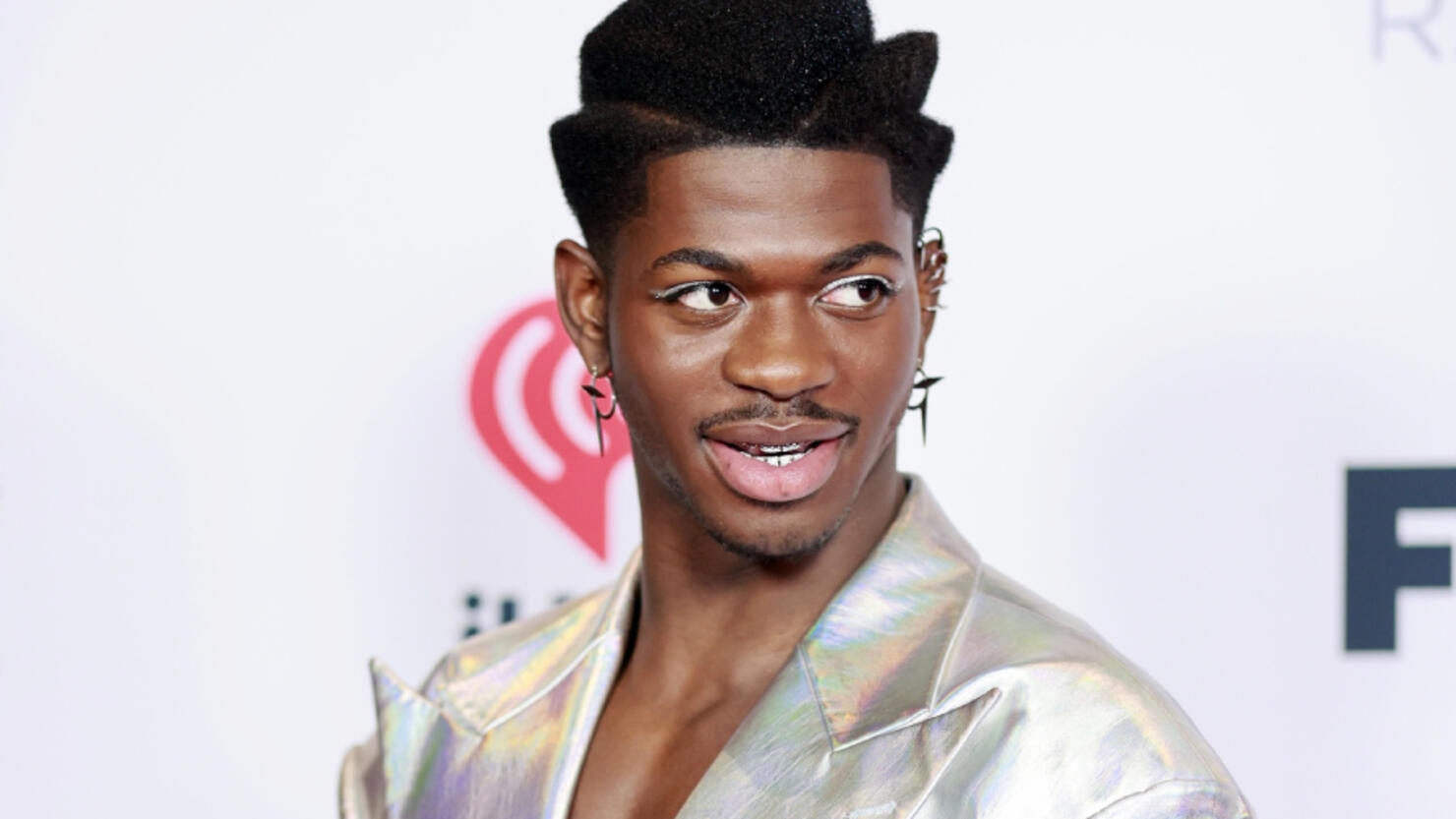 Congratulations are in order for Lil Nas X!
On Thursday (September 2), the "Industry Baby" artist announced that he is expecting — his debut album.
In an interview with People, Lil Nas poses for stunning pregnancy announcement photos, fake belly and all, as he prepares for the "birth" of his first full-length album Montero, out September 17. He shared some of the photos on social media, seen below, but the full pregnancy shoot can be found here.
"SURPRISE! I can't believe i'm finally announcing this," he captioned the pics on Instagram. "My little bundle of joy 'MONTERO' is due September 17, 2021."
Lil Nas got the idea for the photoshoot after hearing Megan Thee Stallion's verse on his song "Dolla Sign Slime," one of the many features on Montero. He was so excited that he called his stylist.
"She was like, 'Wow, this all comes together. Your album. Your baby.' I was like, 'Yeah, this is baby, huh?' As a joke, she was like, 'Yeah, you should do a pregnancy shoot," he told the magazine, adding, "I was like, 'You know what? That's actually brilliant.'"
The "Montero (Call Me By Your Name)" artist, who also calls himself both the mother and the father of his baby, revealed the cover art and tracklist for the album earlier this week.
'You're getting a lot of stories about me," he says of the 15-track record. "You're getting a lot of stories about my past and where I want to be in my love life. But they're also a bop. I feel like I finally found a great balance between being real as possible within my music and making a hit song."