Selena Gomez's 'Only Murders in the Building' Co-Stars Wore Rare Beauty
By Emily Lee
September 2, 2021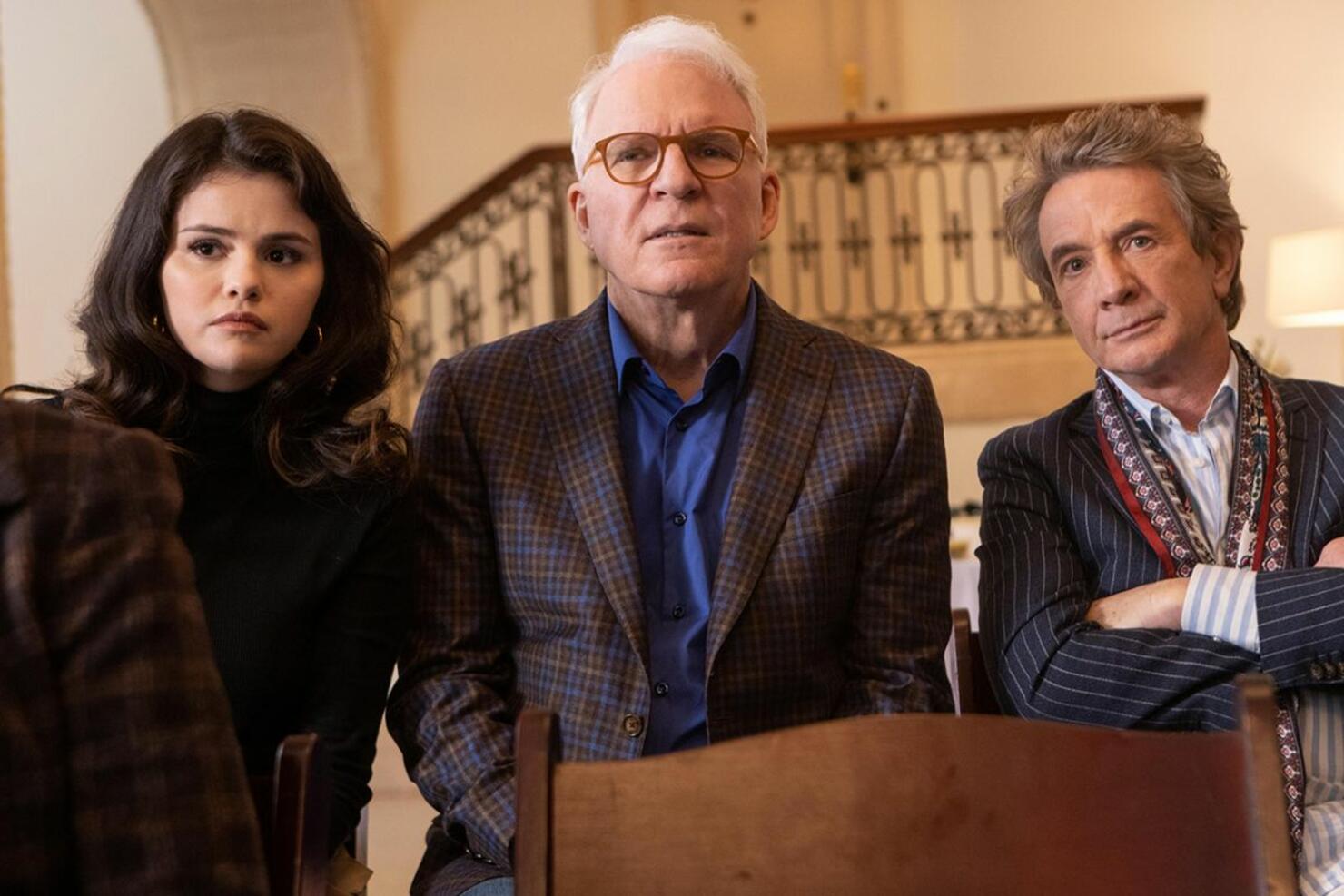 Hulu's highly anticipated murder mystery comedy Only Murders in the Building, which stars Selena Gomez, Martin Short, and Steve Martin, debuted on the streaming service this week. If any of the stars look particularly dolled up, they have Gomez's Rare Beauty makeup line to thank.
While chatting with Popsugar, Only Murders in the Building makeup department head Jackie Risotto revealed she used Rare Beauty products for each of the actors' on-screen glam. Not only did Risotto use Gomez's beauty line as her makeup of choice, she also pulled from Gomez's personal style to create her character's look.
"I kind of pulled Mabel's look from Selena because she is such an icon," she explained. "I really dove deep [and took] in all of the different looks she's had with makeup and hair and whatnot and pulled from that."
Risotto highlighted the Stay Vulnerable Melting Cream Blush as one of the products for Mabel's signature look. "It's so well pigmented and you can really build, so you could give a light little flush on the cheeks or you could really pop it up and give it a more vibrant look," she said.
As for Martin and Short, Risotto shared that she utilized the Liquid Touch Weightless Foundation and Liquid Touch Brightening Concealer. "I used Rare Beaty products on almost everybody that came through makeup," she said. "It's got great coverage, it looked great on camera."
During a recent chat with Elle, Gomez opened up about her decision to launch a makeup line that embraces natural beauty. "I've spent years of my life trying to look like other people. I would see an image, and I would be like, 'My gosh, why don't I look like that?' None of that was good for me," she explained.
She also launched the Rare Impact Fund alongside Rare Beauty, which aims to improve access to mental health services across the country. "Everything that I'm attached to has a charity aspect. If something good isn't coming out of it, I'm not going to do it. I don't need money," she told the outlet. "I need people who want to fight with me."
The first three episodes of Only Murders in the Building are available to stream on Hulu now.